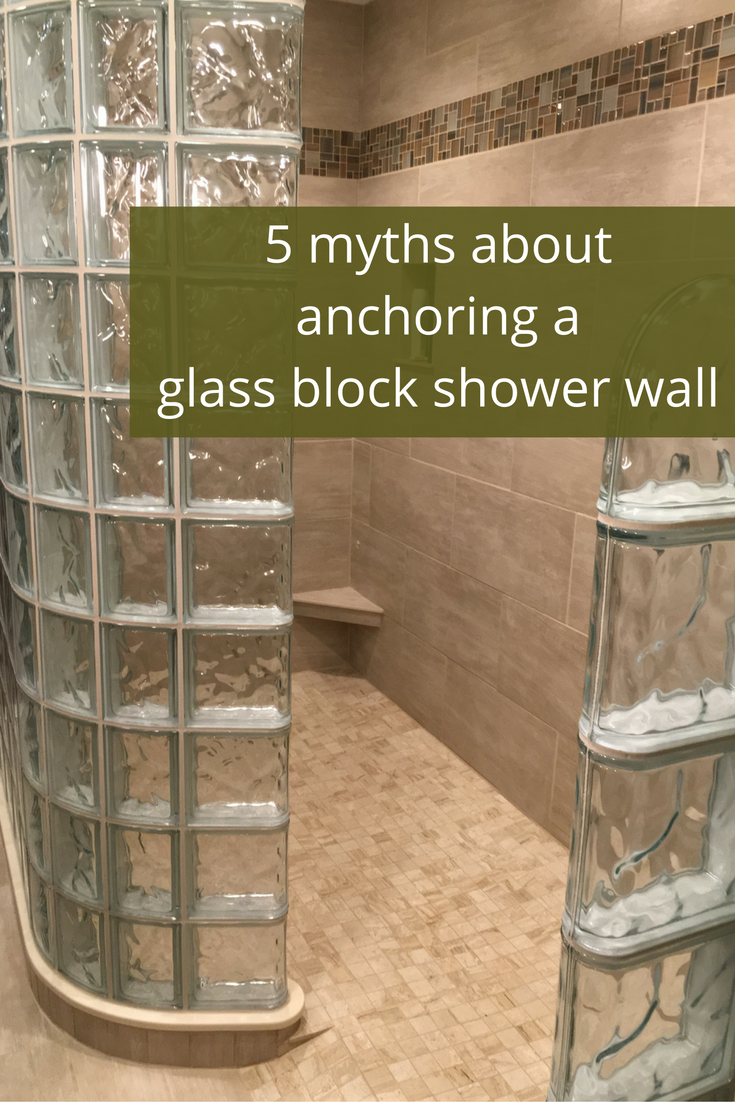 Yes – I've been involved with selling glass block shower pans and walls since 1985. Ouch – that's a pretty long time (it's also why I like telling people I started in business at the age of 11 – although no one is believing me!). During this time I've heard so many myths about glass block shower walls I thought it's high time to set things straight – in writing!
You see –  since a glass block shower wall is often a niche project for homeowners and builders it's like everyone is needing to recreate the wheel each time a job is done. Many of you don't have the answers to the correct way to build and anchor a glass block shower wall so you seek out advice from your general contractor, builder or some random clerk at a home center store. The reality – most of these people don't know what the heck they are talking about.
My goal for this article is simple – bust the myths about how to anchor a glass block shower wall. Without further delay let's go.