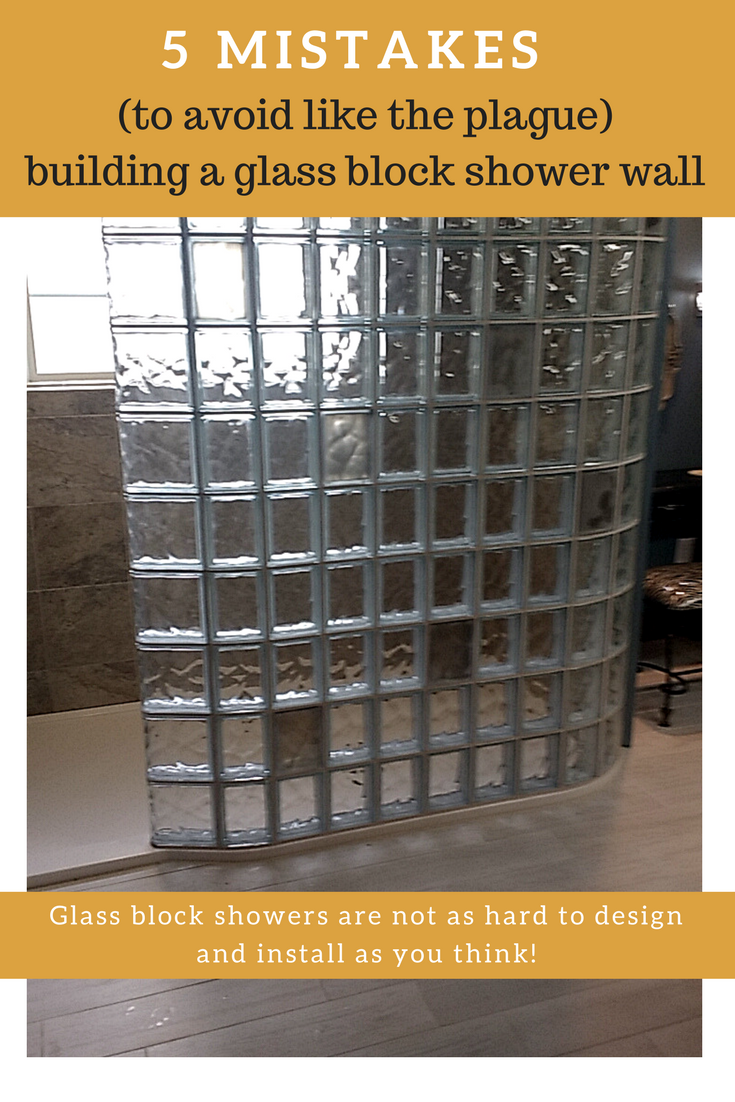 Do you get an idea in your head and are determined to do it despite the naysayers all around you? When you came up with the idea for the glass block walk in shower the doubters came out in force. Here's some of the "input" from the doubters you're already had to put up with:
Why do you even want this shower – didn't they go out of style?
Who are we going to get to install this wall? Finding a mason in our town is like finding a needle in a haystack!
A curved glass block shower wall – that's gotta cost a ton of money. There's no way we can afford that!
I don't see how we have enough room for a glass block shower in our tiny 5' x 8' bathroom.
As the Rolling Stones once said Honey, "You can't always get what you want – but you can get what you need – and in this case, that's a basic shower we'll pick up at the big box store."
Sometimes life should be about getting what you want (not just what you need)– even in a bathroom remodeling project. However, it's impossible to get 'er done without the drive to figure out what you need (having a plan) and then locating the right products, systems and installation approach to make it happen.
Since glass block showers are not a "run of the mill" home improvement project (they are a specialty shower wall system) you need to do your homework so you don't have the "nightmare on Elm Street" remodeling project you wish you never started (if that happens those naysayers will have a field day with you).
If you really want a glass block shower, you'll need to know how to navigate the landmines which can derail your project. Below I'll give you the straight-scoop about mistakes (and myths) I've seen in my 32 years in the glass block industry (wow – this really makes me sound like an old dude!) with this type of installation. This project is completely do-able – but you don't want to fall into any of these 5 traps below.