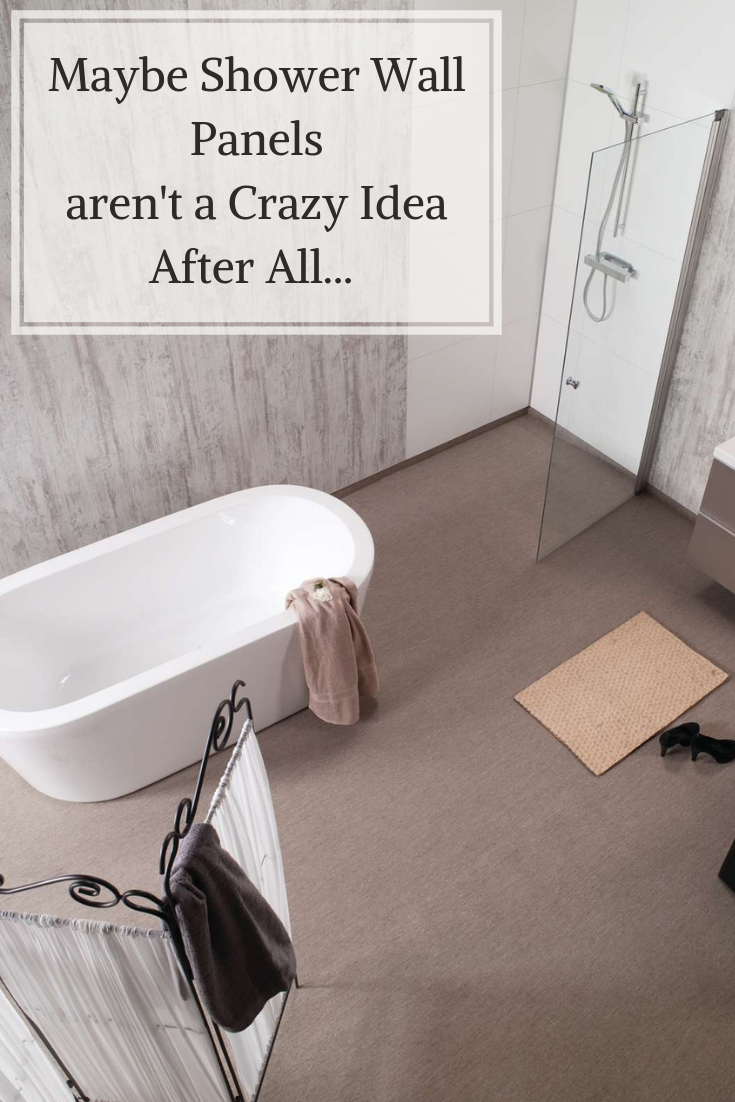 Updated March 24, 2019
Patty came into my office to look at a glass enclosure for a new tile shower she and her husband Mark were installing in their upcoming bathroom remodel. The appointment was going well until I said to Patty, "Have you ever considered using grout free shower wall panels instead of tile?"
Patty looked at me like I had a third eye.
She said, "Mike – you're either a little crazy or you're filming me for the next episode of America's Funniest Videos. I told you, Mark and I are designing this bathroom to be the LAST to be the last one we do. This bathroom is going to be stylish. It's going to work for us until they wheel us out of this place. Why would I even think about putting in colorless, plasticky, cheap and hard to clean (oh – and did I mention ugly) shower wall surrounds?"
I thought to myself (sarcastically), "Well – that idea went over well!"
The reality is Patty is right on the money with how most people think about shower wall panels. They're thin. They look like cheap plastic. They're boring. They'd hard to install. And lastly – and maybe most importantly – you can't keep them clean.
There's nothing more embarrassing than a 'white shower' which is now a dull gray or yellowish-brown color. That's just one reason you've kept those ugly high-privacy curtains on your hall bathroom with the fiberglass tub/shower surround. You're hoping no one will see how bad the interior shower wall surrounds and pan look behind the curtains.
In this article I'm going to give you 5 reasons why people don't want to use grout free shower wall panels in an upgraded bathroom remodel. Then I'll serve up new information to expand your knowledge (and possibly change your thinking) about why shower wall panels are a smart option instead of tile.