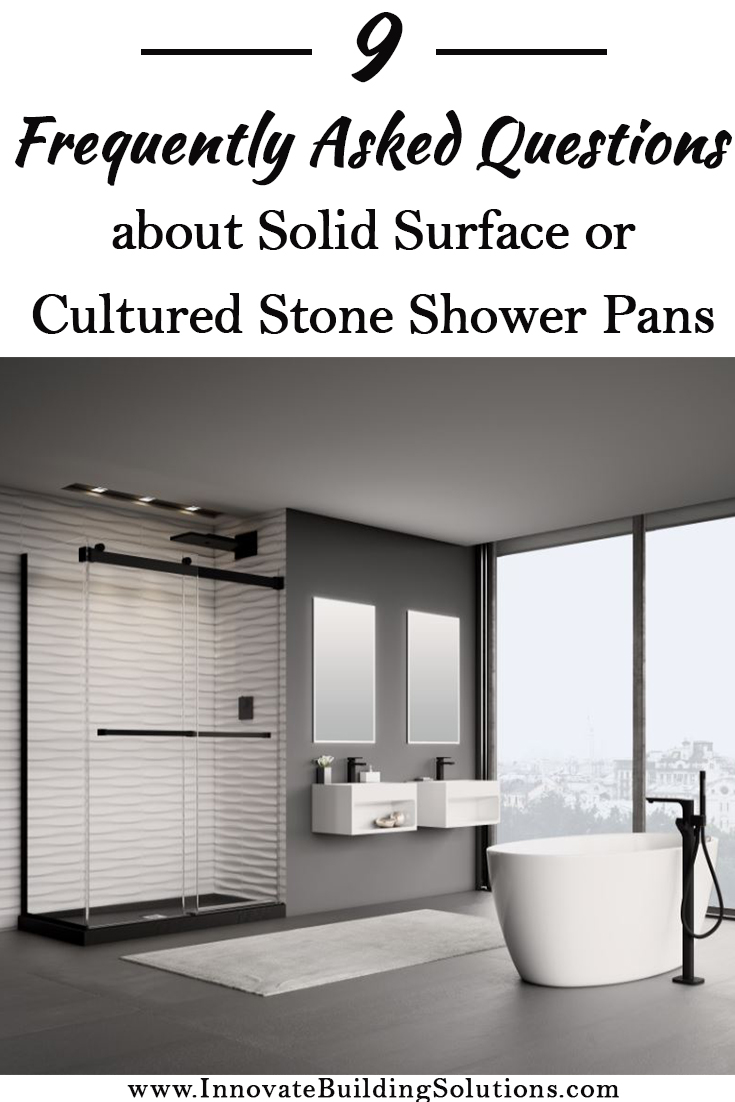 Finding a grout free shower pan which won't fade, crack or can work in an odd shaped space isn't easy.
I can tell you this. Homeowners HATE, HATE, HATE grout, yet still feel like they get 'stuck' with a shower pan with teeny-tiny grout joints they must maintain day after day after day because they can't find a better alternative.
This dislike of grout – combined with faded (or worse yet- cracked) shower pans is what makes homeowners, builders and remodelers alike start digging into cultured stone or solid surface shower pans. When they start this research, the questions come fast and furious. However, the 'answers' are buried in self-serving web sites from manufacturers who are only 'hawking' their products as the greatest things since slide bread or tofu ribs (OK – I was just checking if you're still reading with the tofu ribs reference).
As Colonel Nathan Jessup (from my favorite movie A Few Good Men) would say, I know you want the truth about cultured stone shower pans, and quite frankly I think you CAN HANDLE THE TRUTH.
The goal with this article is simple. I want to give you the truth about solid surface and cultured stone shower pans. Sure – our company does sell two lines of this product. However, we also sell acrylic, and ready for tile pans. So, all of our shower base 'eggs' (so to speak) aren't in the same basket. We aren't motivated to 'push' any one product. Our goal is to educate and guide you to your best choice.
Here's the answers to 9 frequently asked questions about solid surface pans you need to know.