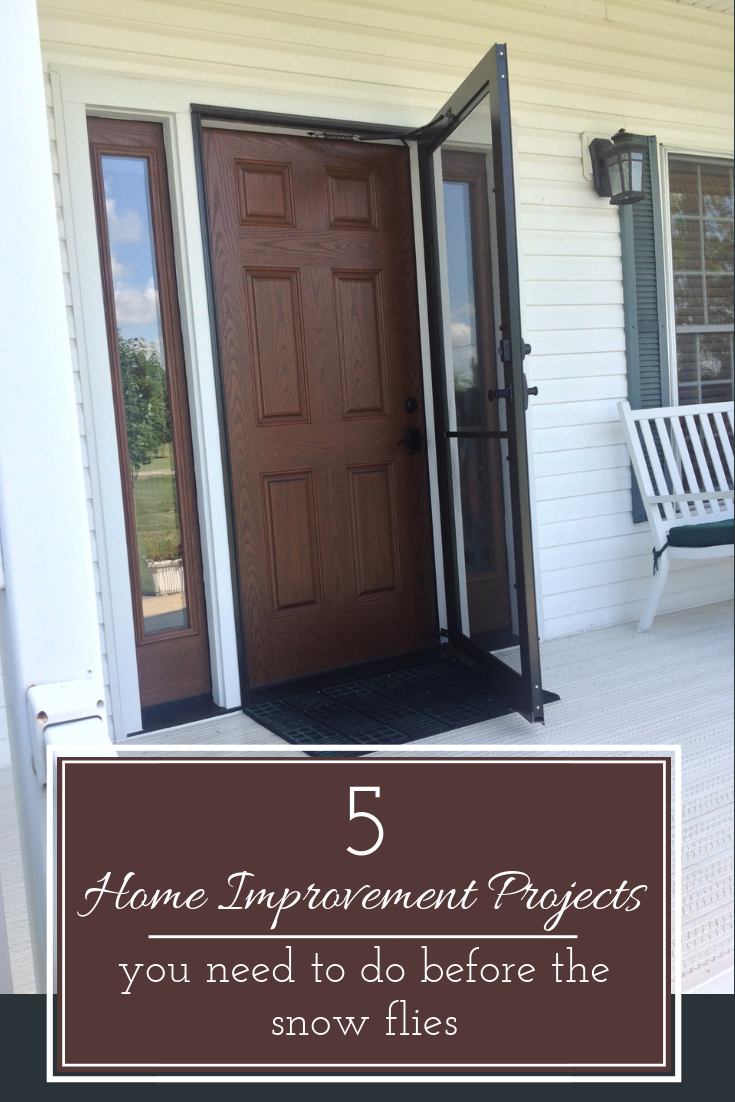 Updated March 24, 2019
Home improvement projects can be sexy. Picture the laid-out Shaker-cabinet and granite countertop image you saw on Pinterest or in Better Homes and Gardens. Wouldn't you just love entertaining in a kitchen like that?
Home improvement projects can be the source of laughter…. after the job is done. I think back to my purchase of 3 pieces of carpet to put down on one small bathroom floor when I was a 25-year-old first-time homeowner. I bought 3 pieces because I cut the first 2 wrong (wondering how that happened … don't ask!). The entire topic of home improvement is so funny it was its own show (remember Tim the "Tool Man" Taylor and his sidekick Al?).
However, as Fall is now upon us (and we know Fall is here by the trite pictures of 'the kids' on Facebook at the front door headed off to the first day of school) the Top 5 projects I believe you should do this season are neither sexy or funny, but they are down-right important. You may be asking why they're important. Here's why:
These projects make your home more comfortable. They'll keep you from putting 3 blankets on and cranking up the heat this Winter.
These Fall home improvement projects will make life less stressful (I'll explain why in project #2 below).
The top Fall home improvement projects will make you less crabby on bill paying day. You won't be seeing red and want to 'go postal' on anyone at your local, 'friendly' (sarcasm intended) utility company who sent you your outrageous bill.
The bottom line is – many fall home improvement projects aren't sexy, but they are important.
In this article I'm going to identify 5 projects you need to put on your list. I don't want to see your family crabby, cold and you hot under the collar paying utility bills this winter. Let's check out these 5 'non-sexy,' yet important projects (note – I saved the 'slam dunk' project for last, but don't get caught peeking ahead).