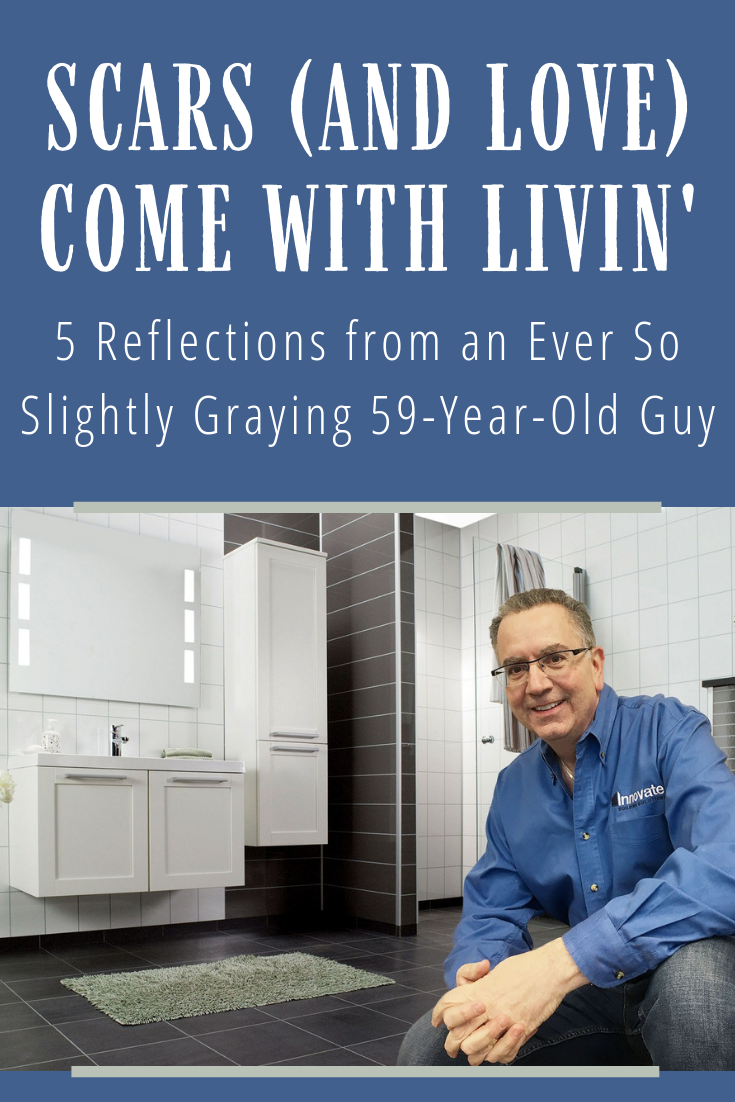 Warning – Although this is a remodeling blog – I sometimes choose to 'go reflective' on lessons life is teaching me. This post falls in this category.
I'm in the most dynamic place of my business career (at the ripe young – yes that is underlined for importance – age of 59). It's amazing how a new product launch with a laminate shower wall panel system with unlimited potential can light a fire under this young (OK – I'm stretching young a bit here) dude.
I see many of my similar-aged business buddies winding down. They're retiring, selling their businesses, or hanging on to work a few more years.
Me, on the other hand, I'm doubling down. I'm taking bigger risks. Ideas are exploding in my brain. I'm experiencing opportunities larger than at any other point in my career. I'm a man on a mission. I'm moving at a pace like I'm 29 or 39 years old.
All of this sounds perfect, doesn't it?
Well, while it is darn good (and I'm blessed indeed for these opportunities), but perfect it's not. As my father Joe told me when I was a green-behind-the-ears 25-year-old, "Son, you will be tested."
While Dad was right, what he didn't tell me I was going to be tested again and again and again. Life would not, can not and will not be a straight line up (and that sucks). I'm still dealing with (whether I like it or not) my (un)fair share of battle scars.