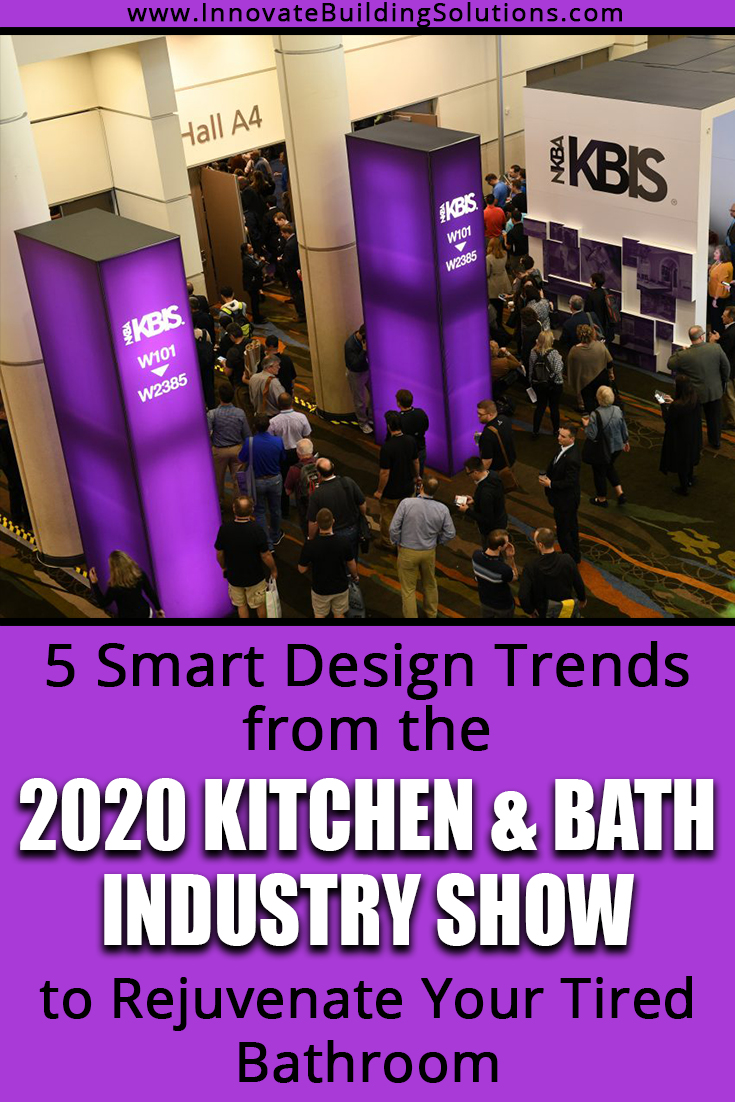 So, here's a question for you. Where can you go and hang out with 100,000 of your 'best friends' in the building and remodeling industry? And where can you go to see, touch, feel and hear about the hottest trends and products in bathrooms? Bottom line – there's only one place.
It's the Kitchen and Bath Industry Show (AKA – KBIS) and the International Builders Show (IBS).
This year I took two long flights to Las Vegas Nevada (and BTW, why does it always seem my gate is the last one in the concourse? Can you feel my pain?) Yes – I was 'doing Vegas baby' even though I don't gamble, drink or own multiple gold chains (right now you're probably wondering if I've completely lost my 'Italian contractor and building material supplier card!).
As a self-professed 'Bathroom Remodeling Geek' (B.R.G.) I can't think of a place I'd rather be. I love seeing what's hot, what's not (IMHO) and what manufacturers are 'cooking up' for the future (there were several showing 'concepts' of new products not even 'on the street' yet).
And this year's show did not disappoint. It was mind-blowing. It was an 'insole-crushing' experience of walking not one, not two, but 3 massive exhibit halls (and I only saw about 50% of the show).
So, I'm delighted to 'take you on a journey' to see cool products and 5 smart bathroom design trends I think are hot from my 2020 KBIS show experience. At the end I'd love to know what you think (please comment or call us with your thoughts). After all – you're the customer and in the end the ONLY one who really matters!