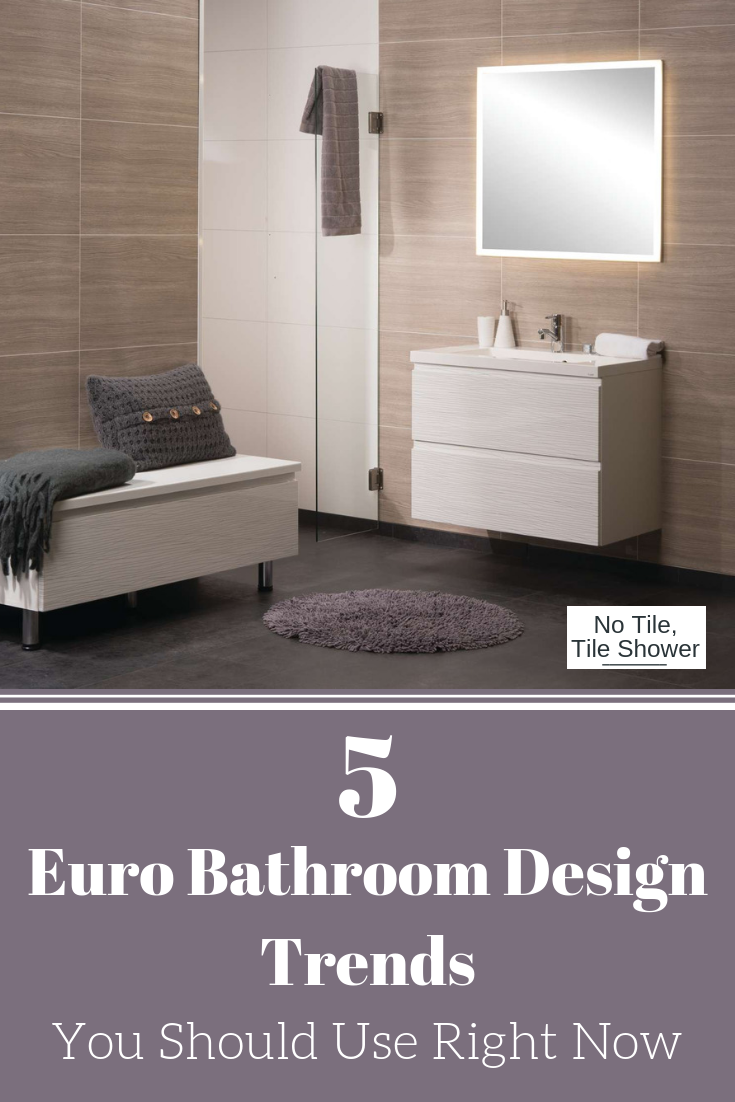 If you remember the song Smoke on the Water and can think back to when it was HOT to have a cassette player or 'car phone' (my first car phone cost $795 and boy was I cool), you know how quickly trends change.
Just like in music and technology, bathroom trends have evolved greatly over the last decade. You know this is true if you're currently staring at 4" x 4" mauve colored tiles in your shower which are as up-to-date as the 'Charlie' perfume or Calgon bubble bath your Mom used to use. While your spouse may be OK with this time-warped bathroom, they're not trying to clean the dirty, dingy, moldy tile grout joints. As a matter of fact, they don't even notice the chipped-up porcelain bathtub either.
If you've 'had it up to here' (now, you're even thinking like your Mother!) with This Old Bathroom you owe it to yourself to not only spruce up this tired space, but to design it to work flawlessly over the next 25 years as well. After all you know the problems an outdated bathroom has caused your Mom and Dad who are mobility challenged today. The question becomes, where do you begin tackling this project?
Even though I love our country as much as the next person, I will make the argument the place to start your journey to an updated bathroom is 'across the pond' – in Europe. You may be asking, "Mike, why Europe?" Here's 3 reasons why:
Reason 1 – Europe has been setting the fashion bar – whether it's designer dresses from Milan, fun fashion-forward tiles from Spain or Italy, or Scandi-chic cost-effective furniture from IKEA in Sweden.
Reason 2 – Europeans are used to living in smaller spaces. Since their homes and apartments are tighter they're already 'on-it' designing bathrooms which work in little areas.
Reason 3 – Europeans realize a less complicated life is a good life (that's why many countries in Europe have 1 month off for vacations). In bathroom design their designs are simpler and organic.
In this article I'll show you 5 Euro bathroom design trends you need to consider in liberating your bathroom from its time-warped past (or at least, hopefully it's past). Let's look at these trends.