Using Color: What Does Your Front Door Say about You?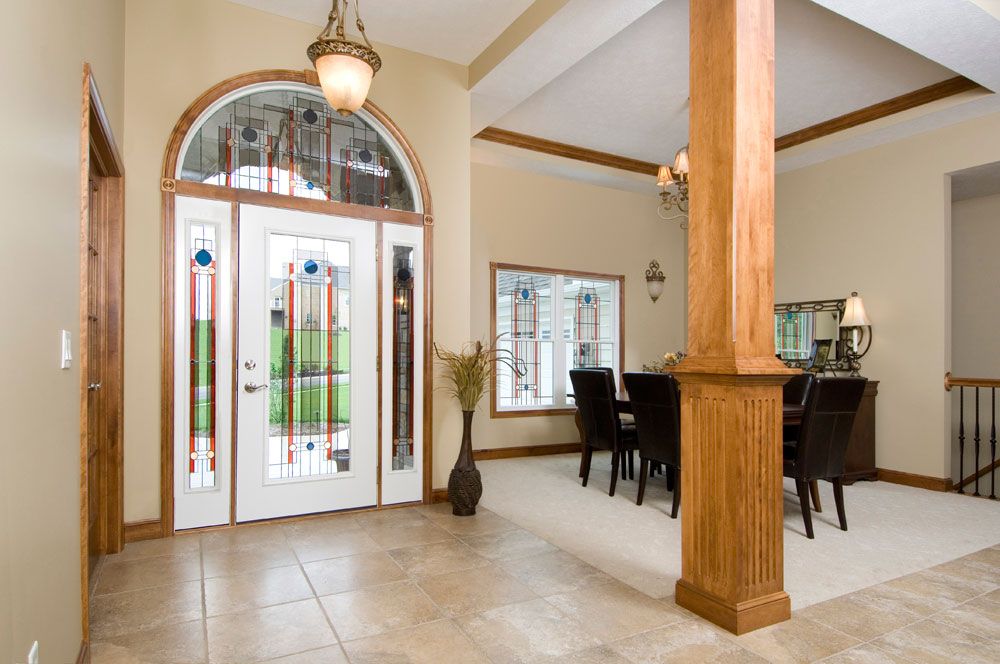 Did you know that the ways we use color in our lives and homes can offer others a peek into our personalities? Think about some of your favorite brands and products. What kinds of colors are used to entice you to make a purchase? What feelings do you associate with these colors and products? Believe it or not, there is a science behind the way we use color in our lives and often, our favorite colors tell a story about who we are. In the story of your home, what does your front door say about you?
An article from the Huffington Post explores the use of color in front doors and says that homeowners with crisp white front doors may be or want to be "organized, neat, and clean," while those who choose black doors are "consistent, conservative and reserved," and are also unlikely to waiver with trends.
Yellow is the most visible color of the human eye and can leave a warm, satisfying impression. Soft yellow front doors are likely to make others feel welcome and at ease.
 If your front door is red, you command attention and are not afraid to stand out on the block. You are unique and trendy. (Good for you!)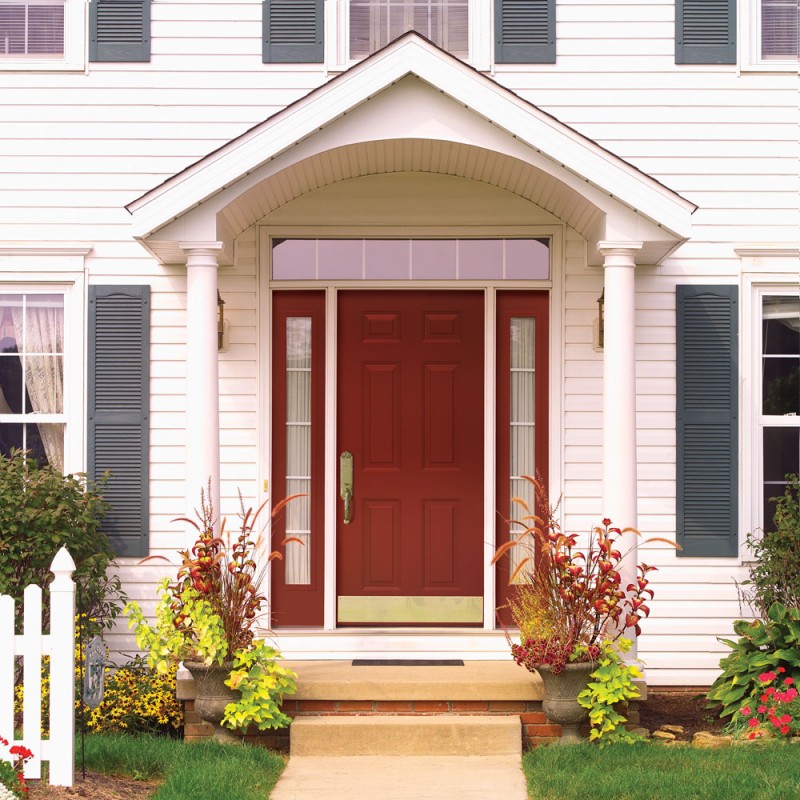 Blue front doors can give a sense of peace and tranquility, as this color represents some of the most relaxing backdrops in nature, including the sky and water.
Green is the most restful color of the human eye, and symbolizes that you care for your home and community and may have traditional values.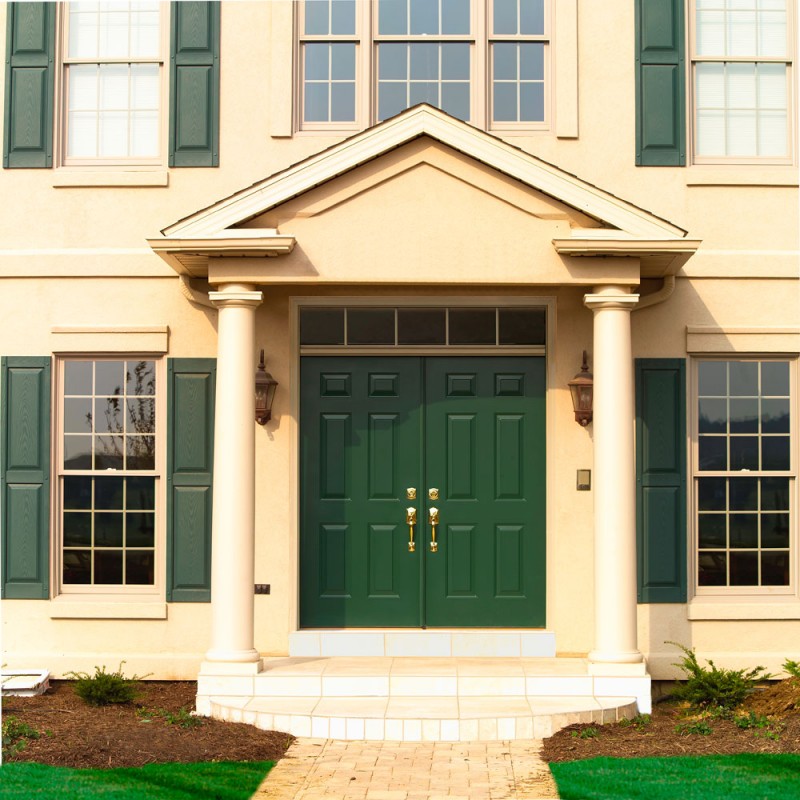 Gray can be used in warmer or cooler tones and can enhance or intensify other colors around it. It can be classic and elegant and shows a sense of balance.
To read more about the psychology of color from photographer Moose Peterson, click here.
Innovate Building Solutions has two distinct lines of steel entry doors that can either be stained or painted. You can select from one of 19 colors from the Polaris line or 16 colors from the ProVia line. If you have a different color in mind to "tell the story of who you are"—don't worry! You can also opt to order the door factory-primed and apply your own finishing touch.
Not sure about making a bold statement by painting your new front door? You can also use color in more subtle ways. Both of these lines of steel entry doors also have many glass patterned designs that can create a unique look and reflect light differently, giving you many options to suit your style. Decorative caming on these doors is available in zinc, patina and polished brass. The ProVia line also offers beautiful artistic glass in five designer color palettes that will really turn heads and add curb appeal to your home.
Innovate Building Solutions also offers fiberglass entry doors for even more energy-efficiency. To learn more about the front entry doors from Innovate Building Solutions or inquire about regional installation in Cleveland or Columbus, Ohio, visit our website or call Cleveland Window and Door at 216-531-4118 or Clear Choice Window and Door at 614-545-6886.
---
Mike Foti
President of Innovate Building Solutions a nationwide supplier and regional (Cleveland and Columbus) remodeling contractors. Some of our product lines include glass counters, floors, backsplashes, glass blocks and grout free shower and tub wall panels
---