Create a Seamless Look with a Barrier Free Shower Base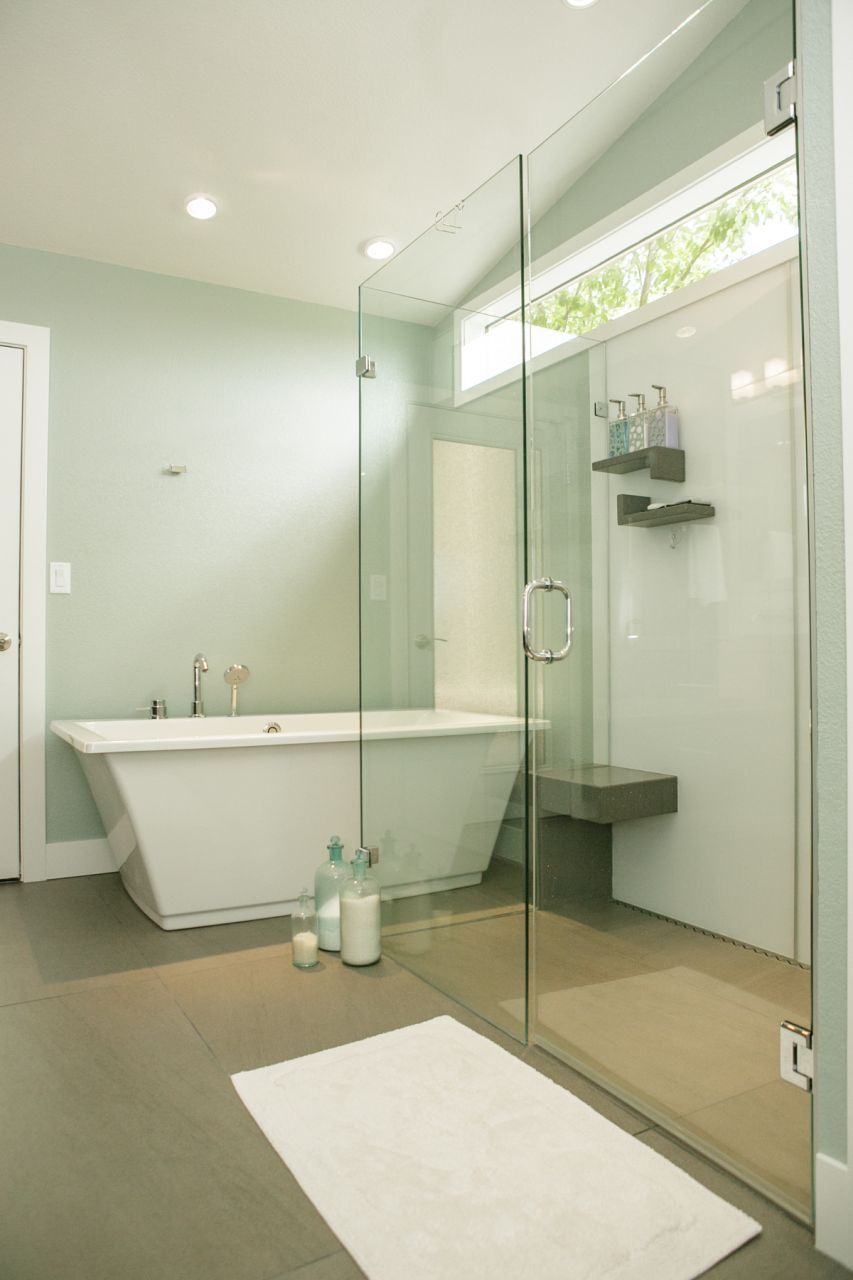 Whether you're remodeling for your future by making universal design upgrades or are looking to immediately enhance the safety of your bathroom to accommodate family members of all ages and abilities, a great "first step" is to eliminate a step or ledge—literally—in your bathroom. Innovate Building Solutions offers a wide variety of universal design products for the home, including barrier free and roll-in shower bases, creating a space that is easily accessible to everyone.
The universal design trend is on the rise in 2014 among homeowners, designers and remodelers, making it easy to find solutions to fit your specific needs while incorporating your own style and unique preferences. Here are just a few benefits of a roll-in or barrier free shower base from Innovate Building Solutions:
In smaller bathrooms, incorporating a seamless entry to a shower opens up the space and actually makes it feel bigger!
The Tuff Form and Mullen shower base systems allow flexibility in sizes, shapes and drain locations.
These shower bases can be used with existing flooring or new flooring. Tile, wood, stone or vinyl all work well with this system.
Innovate Building Solutions offers many types of enclosures that will work around the shower base, including glass blocks, pivoting glass doors, or a glass shower screen.
These bases are simple to install as a DIY project (available on a nationwide basis) or can be professionally installed if you live in Cleveland or Columbus, Ohio.
Learn more about the roll-in shower base systems from Innovate Building Solutions by contacting us nationwide at 877-668-5888. For information about regional installation from our Bath Doctor branch in Cleveland or Columbus, call 216-531-6085 or 614-252-7294 respectively.
---
Mike Foti
President of Innovate Building Solutions a nationwide supplier and regional (Cleveland and Columbus) remodeling contractors. Some of our product lines include glass counters, floors, backsplashes, glass blocks and grout free shower and tub wall panels
---