13 Tell-Tale Signs it's Time To Remodel Your Tub Shower Alcove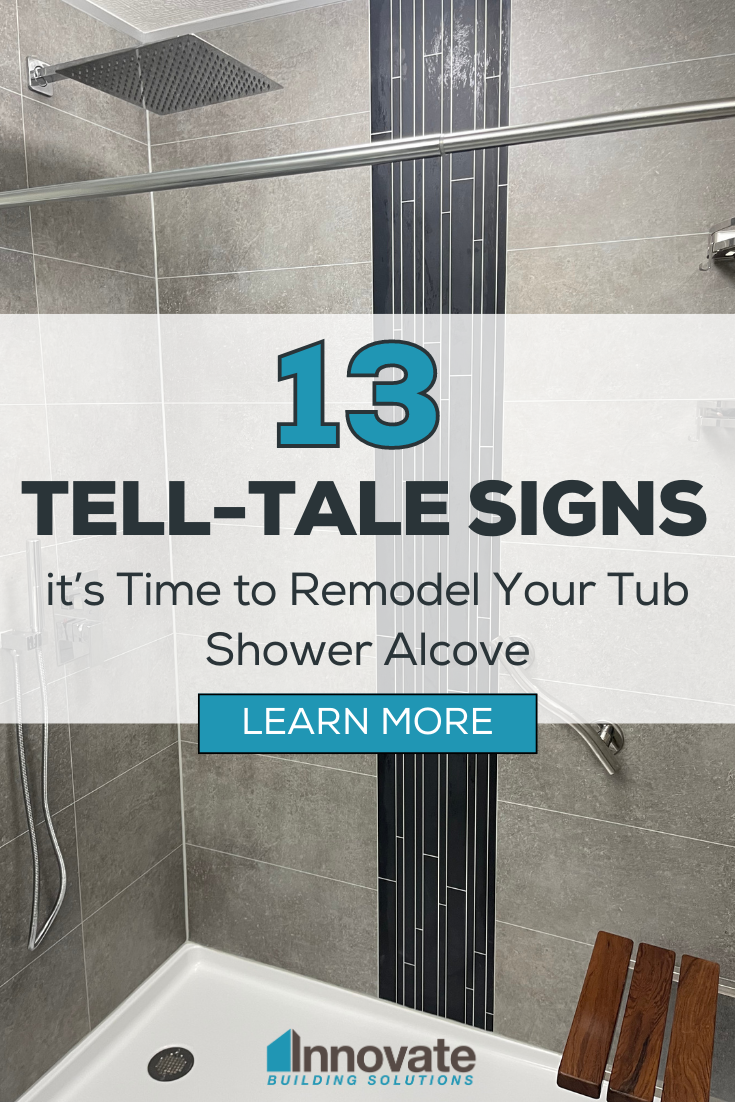 If you're like most people, you have soooo many things competing for your household budget.
The kids tell you how they 'need' everything. The latest shoes, clothes, technology, sports equipment. The list goes on and on.
Then your spouse has their eyes on waaaay more things than you can afford.
And finally, your home itself is (at times) the '2nd coming' of The Money Pit (and if you've never heard of this 1986 movie starring Tom Hanks and Shelley Long check out this clip).
And while this article WILL NOT provide you with sage advice on how to 'handle' your kids, grandkids, spouse or partner various 'needs,' what this article can (and will) address is whether the time is right to do something about your tub/shower alcove.
You see – you shouldn't decide to remodel because a high pressure 'bath-in-a-day' salesperson 'claims' they're giving you the 'deal of a century' to redo your bathroom.
No, you should remodel because there's sound reasons – based on your needs – to do this project now.
And towards this end, in this article I'll provide you with 13 tell-tale signs to evaluate if it makes sense to elevate this project to the 'must do right now' category, or to slide it down the priority list. And while almost no bathroom has all 13 problems, if you check off 7 or more of these signs, it will make sense to price either a tub or alcove shower replacement kit or find a professional bath remodeling contractor.
And finally, to make this article more useful, I'll provide solutions to these 13 tell-tale (bad) signs you need to fix. Ok, let's dig in.
Tell-Tale Sign #1 You Need to Replace Your Tub Shower Alcove – A family member is struggling to get in or out of the tub shower.
The number one place falls occur in a home are in the bathroom. Climbing in or out of a tub/shower surround IS NOT friendly for anyone… let alone someone who is mobility challenged.
And if you've been in the hospital lately (or looked at the cost of Assisted Living facilities for an elderly relative) you know the costs of a fall can be HUGE!
So, what can you do about it?
Solution #1 for a tub or shower which is hard to get into.
Consider doing a tub to shower conversion. Tubs can range from 14" to 21" high – and are quite the hazard if you're not so limber. Instead use either a low profile shower pan, a one level wet room, or a barrier free ramped pan like you'll see below.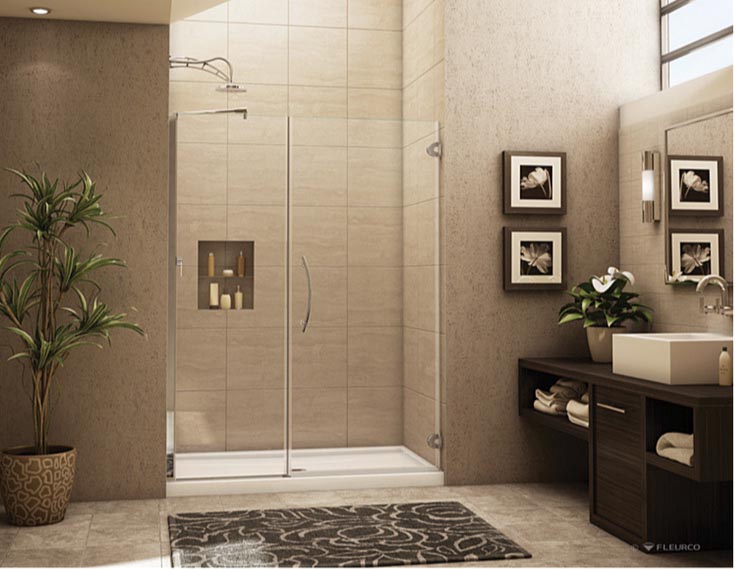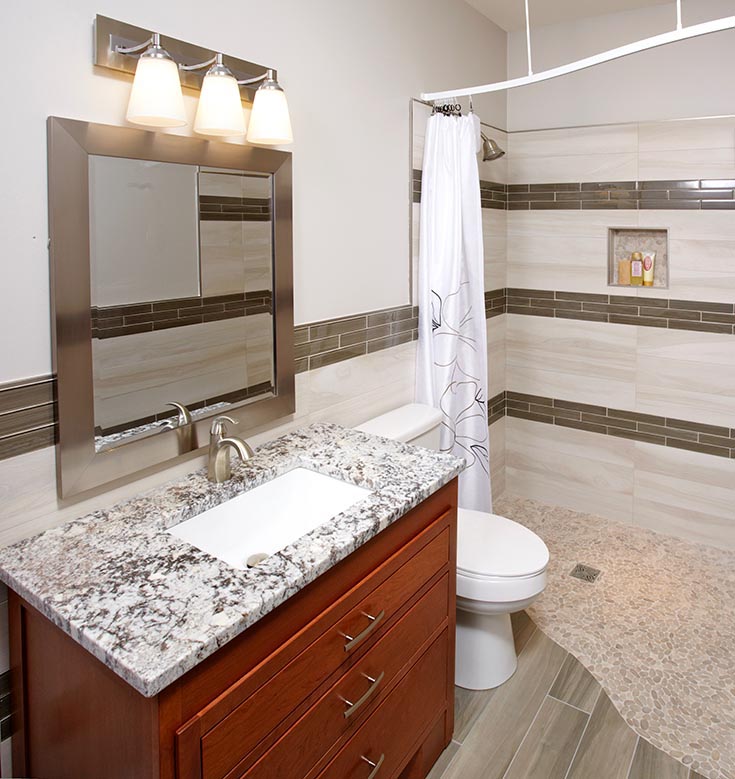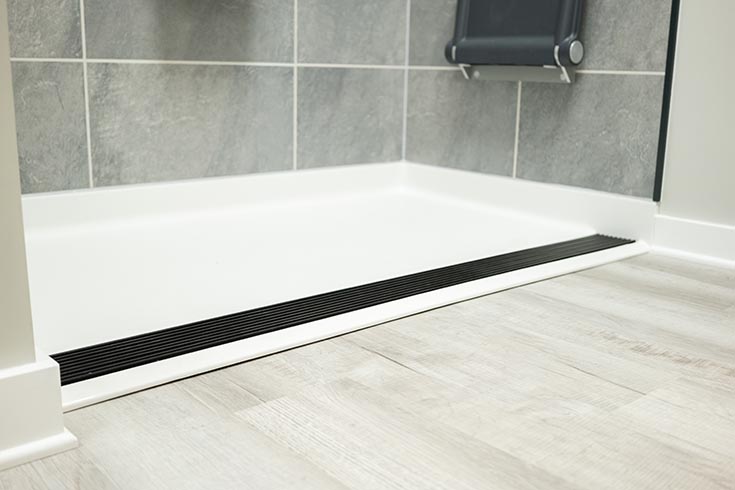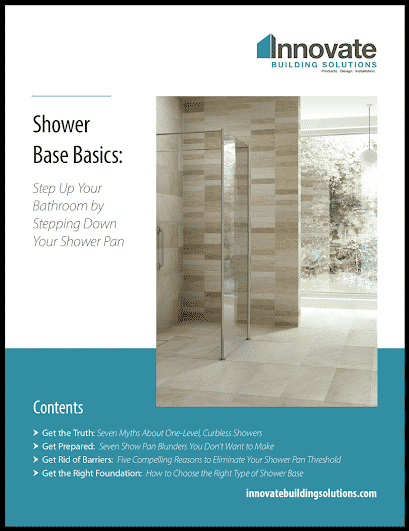 Get Our Ultimate Shower Base Guide!
Step Up Your Bathroom by Stepping Down Your Shower Pan!
Tell-Tale Sign #2 You Need to Replace Your Tub Shower Alcove – The bottom of your tub/shower is slippery.
If you – or a family member – have almost ended on your rear more than once because the bottom of the tub or shower pan is slippery you run the same risks (and potential expenses) mentioned in sign #1. It's a 'small problem' which could turn into a B-I-G expense. So, what can you do about it?
Solution #2 for a tub or shower which has a slippery bottom.
Look for a shower pan with a slip resistant surface which exceeds the 'slip coefficient of friction' levels set by the American Society of Testing and Materials (ASTM). You'll need a friction level which is 0.5 or higher. I'd recommend a bottom which is 'grittier,' if possible.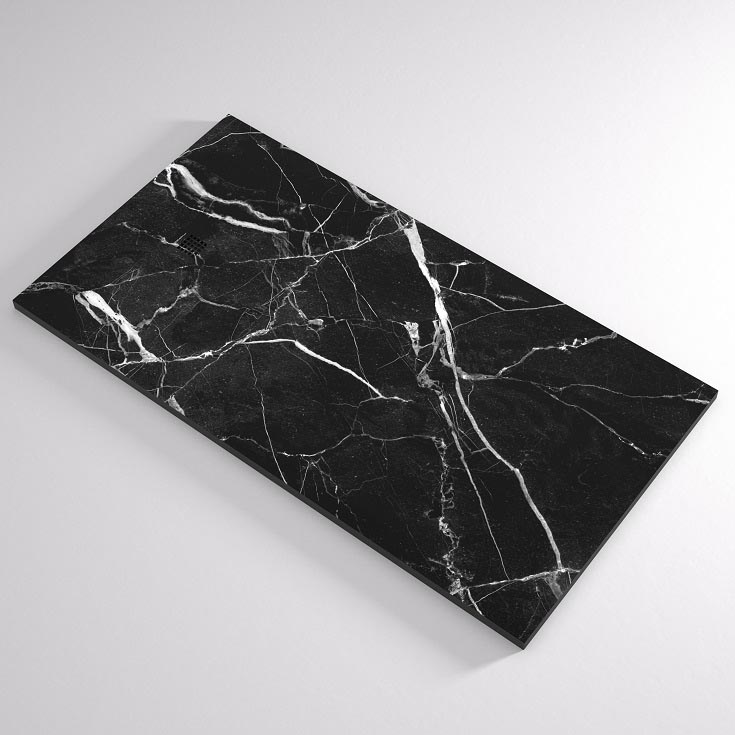 Tell-Tale Sign #3 You Need to Replace Your Tub Shower Alcove – Your tub/shower alcove is IMPOSSIBLE to clean!
If cleaning your tub shower alcove makes you want to scream (and unfortunately you're the family member 'elected' – not by popular demand – to clean the bathrooms) now is the time to stopping putting up with this madness.
Perhaps you have tile grout joints which are brown and ugly.
Or you have a fiberglass one piece surround which has dirt 'baked into' the surface which WILL NOT come out. This is a 'nails-on-a-chalkboard' experience for you every time you shower (and Lord knows you'd NEVER take a bath in this dirty tub – or put your grandchild in it either).
Solution #3 for a tub or shower which is impossible to clean.
There are 2 things you'll want to go 'full Terminator on and blow up…a la Arnold Schwarzenegger if tub/shower cleaning is the pain which keeps on giving. Those things are:
Grout joints and
Fiberglass walls, tubs, or floors.
Let's face it, grout joints were sent by the devil. Sure – the tile wall surrounds, and shower floor looked fantastic the day it was installed, but grout joints are porous and can and WILL get dirty.
And secondly, while there are articles on how to whiten fiberglass surrounds and bases, these fixes rarely (if ever) work.
Eliminate cleaning tile and fiberglass with grout free shower pans and/or grout free shower wall panels. When you buy the right shower wall panels and bases, they'll actually look like the real thing (WITHOUT the maintenance!).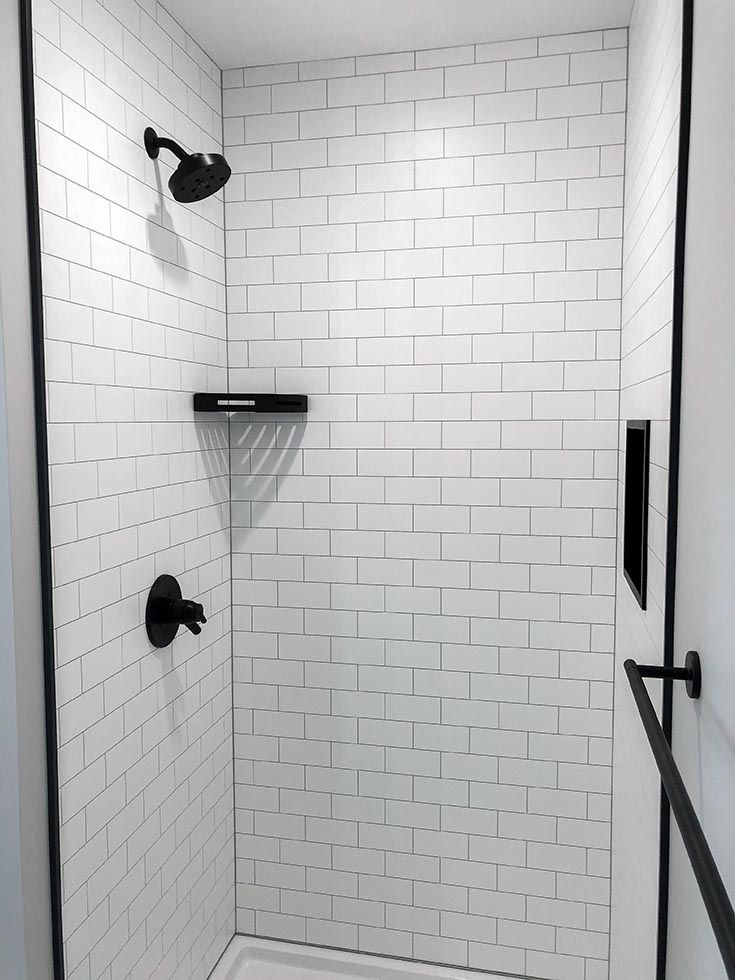 Get Free Samples!
Click here to request free samples of our Laminated Waterproof Shower Wall Panels.
Tell-Tale Sign #4 You Need to Replace Your Tub Shower Alcove – Your tub/shower alcove has had mold and mildew.
Mold and mildew are disgusting. And what's worse is if you have mold BEHIND your shower or tub surrounds you don't see on the surface. This mold can be the source of health problems and Doctor bills you don't need.
Want to get rid of the concerns about mold and mildew? Here's how.
Solution #4 for a tub or shower which has grown mold and mildew.
First, tear out the old materials to the studs. The reason you DO NOT want to put new materials over old materials (which some slam-bam-Thank-You-Ma'am Bath-in-a-Day companies do to save their time and improve their profit) is because (unless you have X-Ray vision) you can't see the mold behind the wall. Then putting grout free products over hidden mold will trap it inside the wall. NOT-A-GOOD-IDEA for your health!
So, after you tear out the old wall surround (and backer board system) put up fresh backer board with waterproof wall panels and grout free shower pans.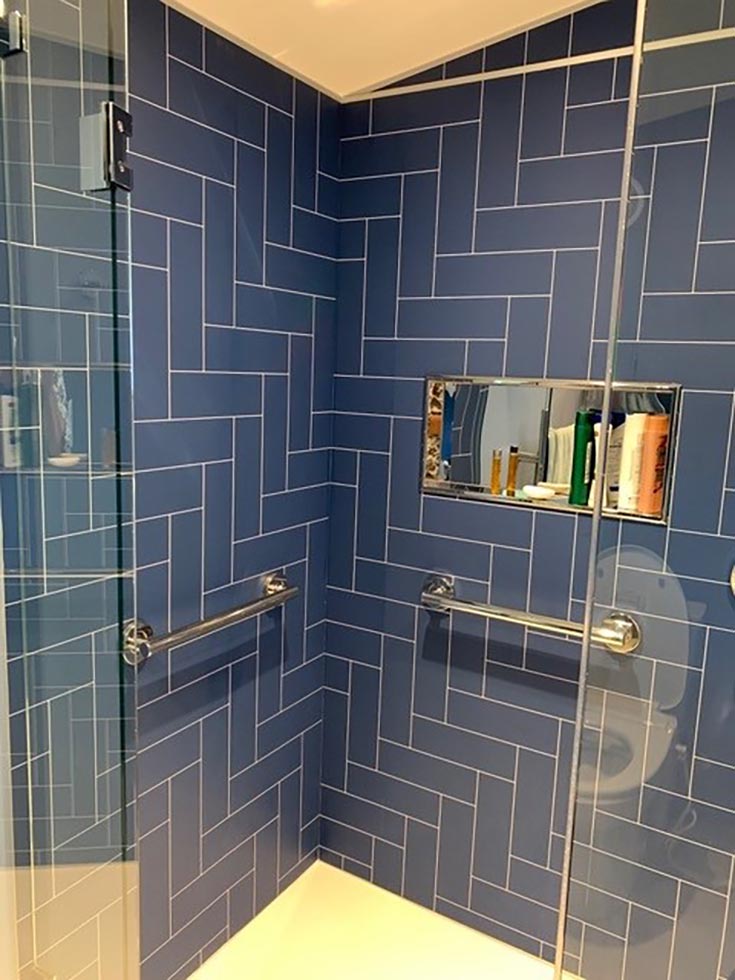 Tell-Tale Sign #5 You Need to Replace Your Tub Shower Alcove – Your tub/shower alcove is butt-ugly.
Why 'settle' for a shower which was stylish 30, 40, or 50 years ago? When you go to sell your home, you'll be darn sure your prospects will be looking not only at your kitchen, but your bathrooms as well.
And 'behind the times' will not help your home get sold. So, what can you do about it?
Solution #5 for a tub or shower which is outdated.
In the case of an alcove tub shower a fresh coat of paint will obviously not be enough.
There are new lines of shower and tub surround panels which not only offer tile and stone looks – but also organic spa-inspired looks like these cracked cement walls below.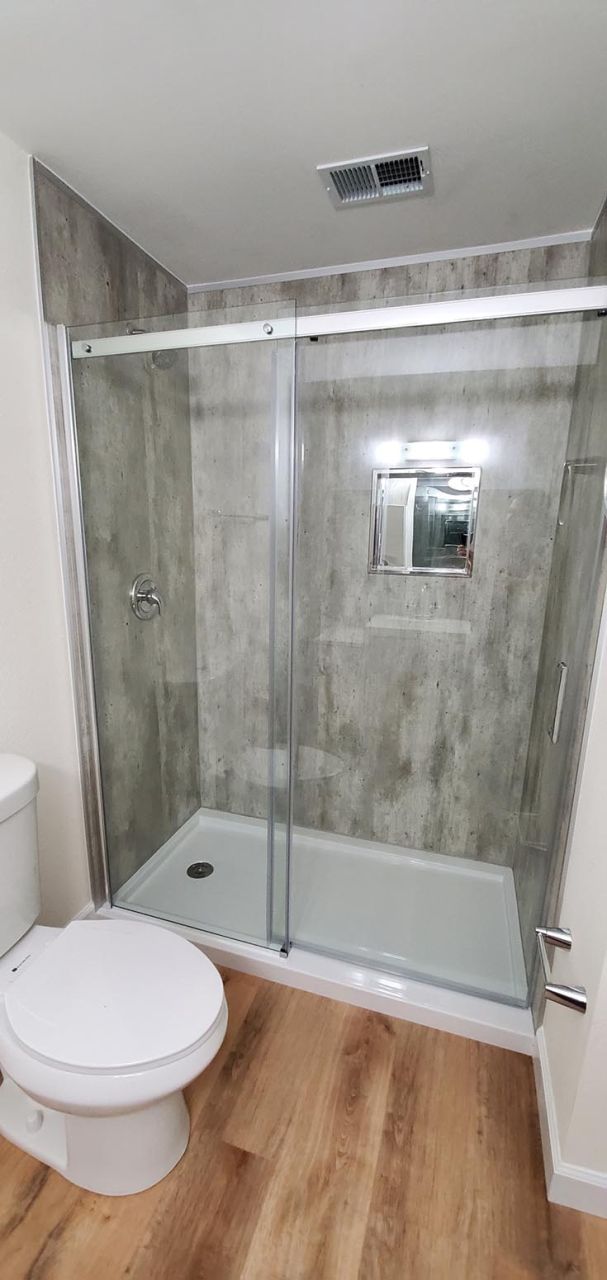 And if you want to make a 'splash' (OK –not literally), have fun with low profile stone shower pans in patterns like driftwood, white marble, and black marble.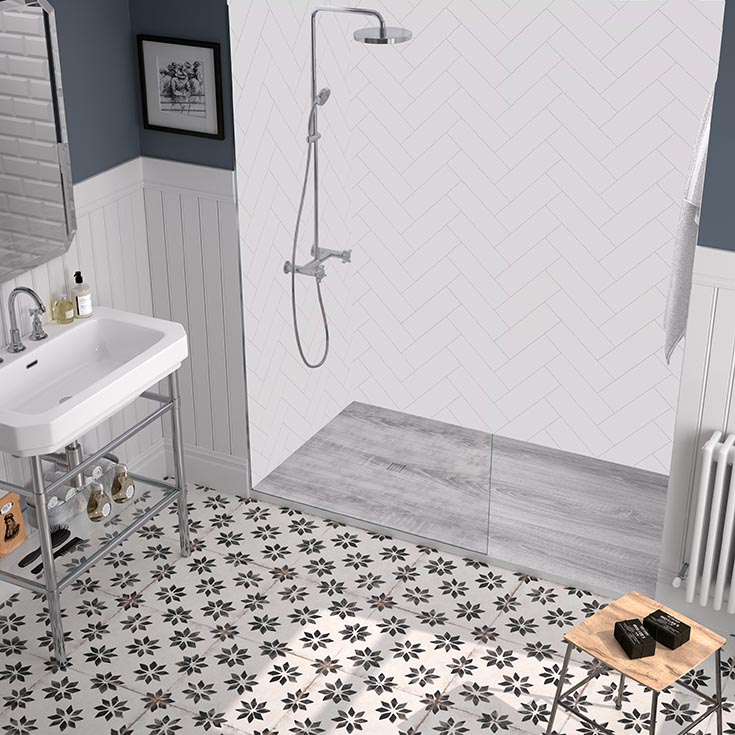 Tell-Tale Sign #6 You Need to Replace Your Tub Shower Alcove – if your shower pan squeaks like a haunted house.
A squeaky shower pan (while being a nuisance) can turn into something far worse. You see a squeaky pan can become a cracked shower pan which'll cause leaks onto the floors below. And THAT will NOT be a good day.
How do you eliminate the squeaky (or worse yet, cracked) shower pans? Here's how.
Solution #6 for an alcove shower pan which squeaks… and could crack.
OK – this one's simple. Here it is….
Buy a decent shower pan.
I know the shower pan isn't the sexiest purchase in an alcove shower replacement, however it is the 'foundation' of your shower. If it cracks, Houston (or whatever your name is), YOU'LL have a problem! Here's a few choices in high quality shower pans.
Option 1 – A contemporary reinforced acrylic pan. With an MDF layer under the acrylic top – it'll look stylish- yet be sturdy.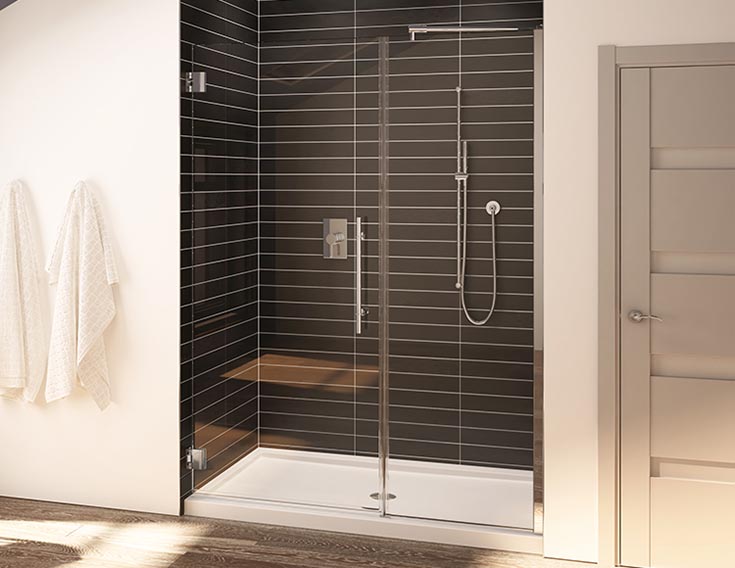 Option 2 – A waterproof wet room system. This one level bathroom will be 100% waterproof and won't squeak.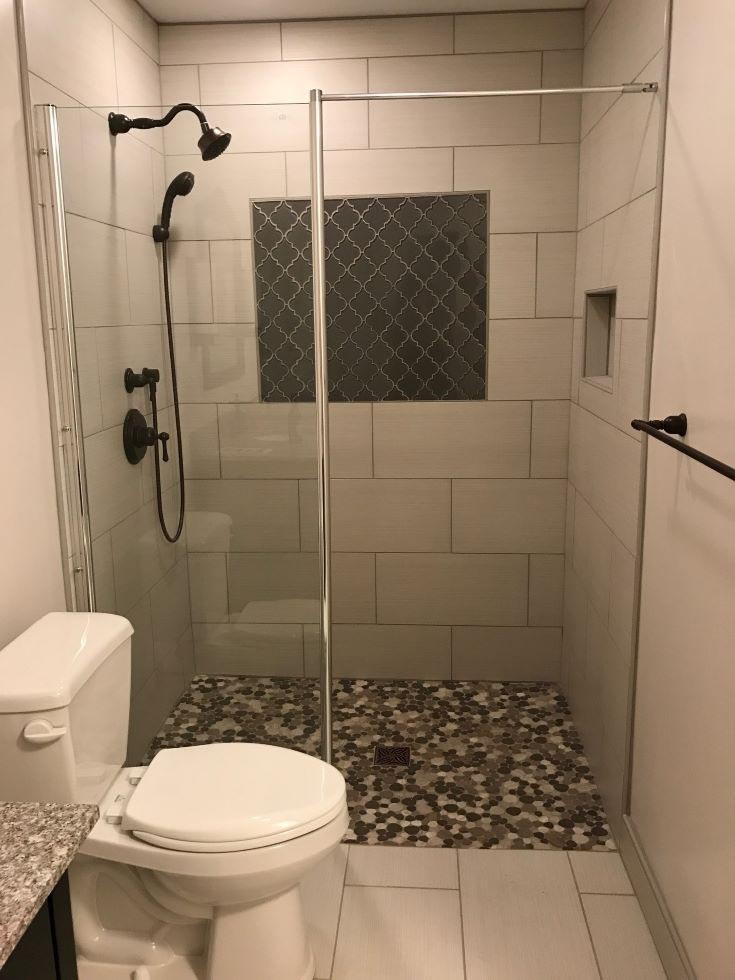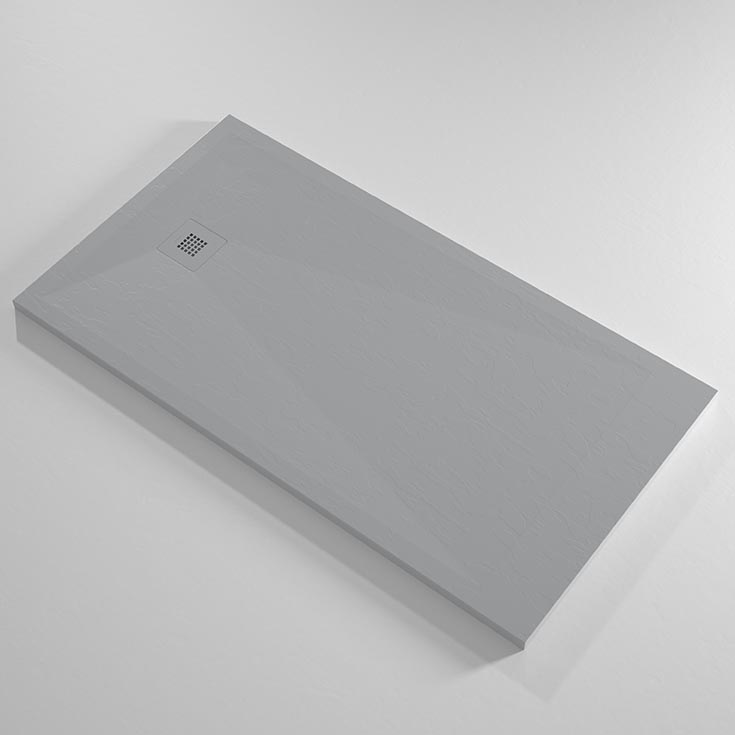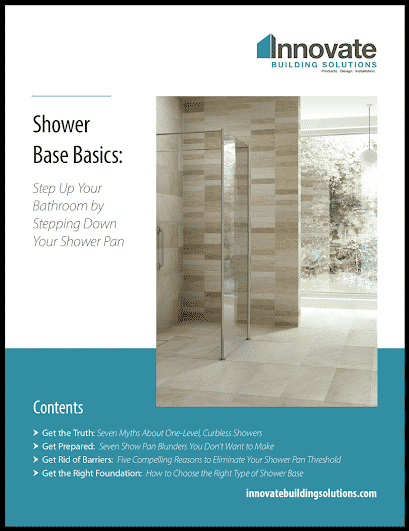 Get Our Ultimate Shower Base Guide!
Step Up Your Bathroom by Stepping Down Your Shower Pan!
Tell-Tale Sign #7 You Need to Replace Your Tub Shower Alcove – if your wall surrounds need repair.
If you're on a first-name basis with the technician from the Grout Doctor or Grout Medic franchise, this is a tell-tale sign it's time to end this lunacy and replace your alcove tub shower.
Here's a couple of options.
Solution #7 for an alcove tub or shower with walls or a shower pan which constantly need repairing.
In most cases a wall repair will be the result of a 'tile job gone wild…or has failed.' There's 2 options to fix this problem.
Alternative #1 (insist on a properly done tile job)– Make sure (if you do a new tile shower) it's being done with up to date methods. Today there are improved grouts (like urethane and epoxy grouts) and better backer board systems (like Wedi and Schluter). If you're going to do tile, make sure it's done right.
Alternative #2 (use grout free walls and bases) – Why mess with tile – or have to worry about the long-term consequences of a project where most contractors (no matter how much they charged you for the tile walls) provide little to no warranty. Instead go grout free. It won't be hard to find a system with a lifetime guarantee…AND products like these Fibo wall panels no longer look, cheap, white, and plasticky 'home-store-esque shower wall panels' (just check out the example below).
Get Free Samples!
Click here to request free samples of our Laminated Waterproof Shower Wall Panels.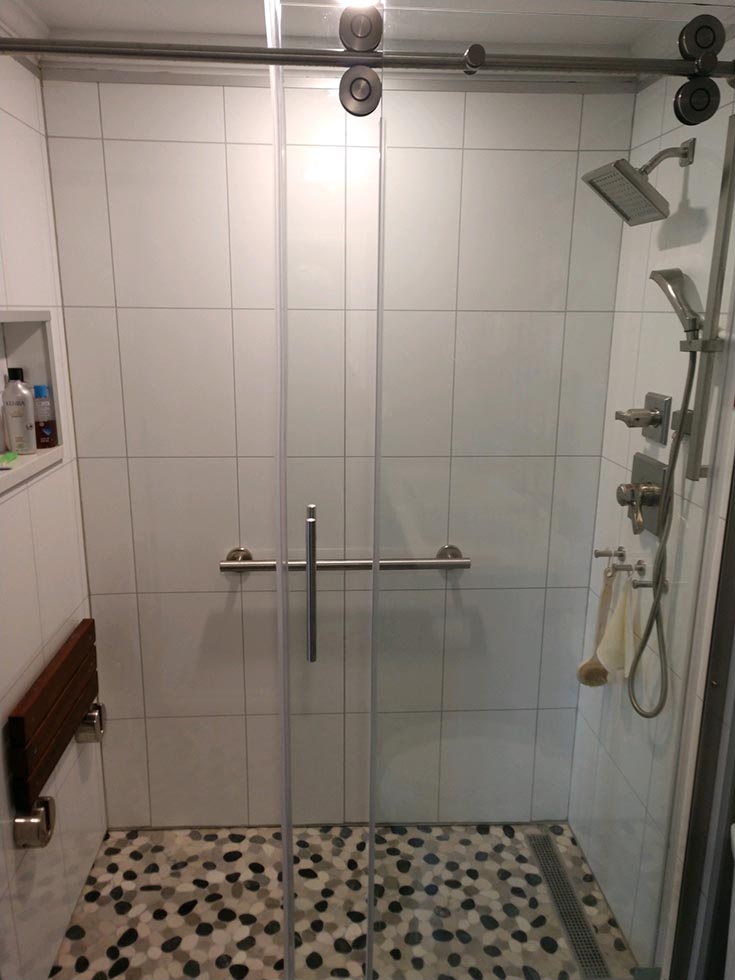 Tell-Tale Sign #8 You Need to Replace Your Shower Alcove – when it lacks space.
The bad news is, if you've ever entered a premade one-piece shower which had huge seats on both sides which left you almost no room to stand, you know this is an infuriating problem. The good news is this isn't hard to fix… assuming you're planning on a full remodel.
Solution #8 for an alcove shower which lacks space.
Even if you need a seat in the shower (because it's not safe for someone in your family to shower standing up) this isn't a hard problem to fix.
Simply buy a shower pan WITHOUT a prebuilt shower seat. It'll be less expensive than a pan with the seat built in AND you then have money for a fold down seat you can put wherever the heck you like (but I'd make sure there was a water source close to the seat).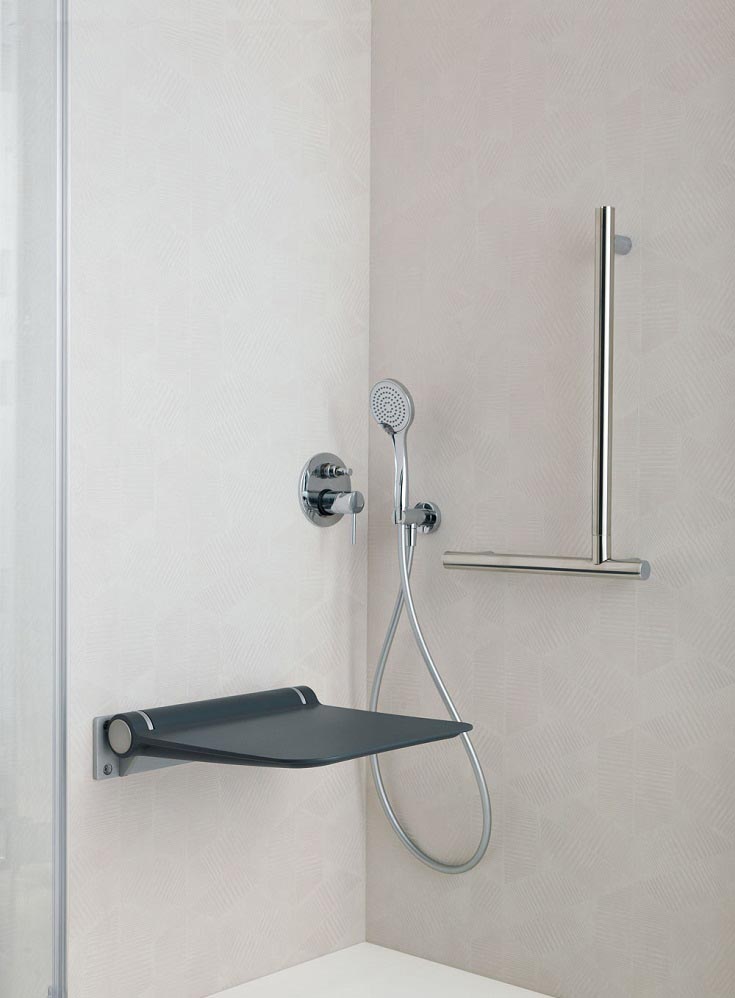 Tell-Tale Sign #9 You Need to Replace Your Tub Shower Alcove – when your plumbing is 'vintage.'
While a 'vintage' look can be wonderful, vintage ('er that's a marketing spin word for old) plumbing can be a MAJOR accident (leak) waiting to happen. In addition, old plumbing can be the source of a hospital room visit if it's temperature can't be regulated and a shower which become too hot burns someone.
Solution #9 for an alcove tub shower with 'vintage' plumbing.
This solution is simple – REPLACE IT!
There have been countless improvements in shower plumbing from anti-scald valves to rain heads, to diverters, you name it. Why risk a major plumbing problem or a family member who gets burned?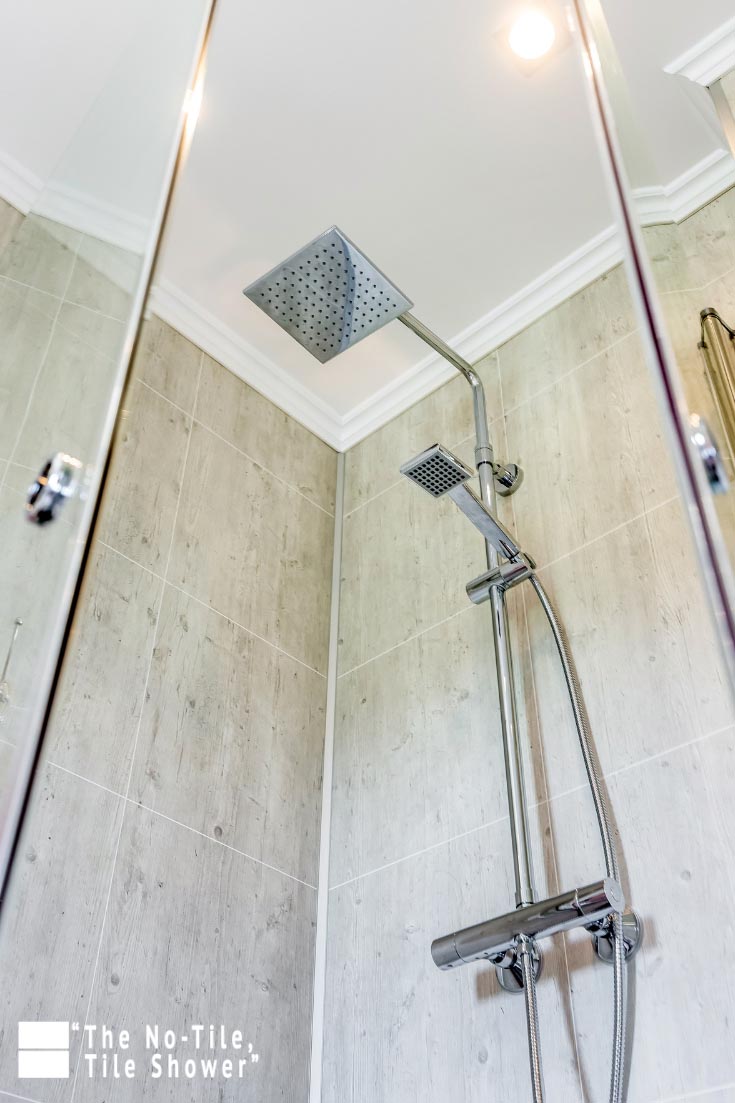 Tell-Tale Sign #10 You Need to Replace Your Tub Shower Alcove – when you have no place to put your stuff.
As my wife Rose likes to say, "The time between wake up to pretty gets longer and longer!"
And you know what that means guys, don't you??? The amount of 'product' she buys to look pretty (and stores inside the shower) gets larger and larger as the years go on.
OK – for me as a guy suffering with U.M.D. (and for those of you not familiar with this disease, it's called Ugly Man Disease) – I think I look good enough just by using soap and shampoo. I don't need many products to keep up these 'good looks' (which definitely needs to be in quotation marks!). But my wife needs stuff – AND she needs places inside the shower to store more stuff all the time!
Solution #10 for an alcove tub shower with poor storage.
For those of you who lack alcove storage there's good news I'd like to share. There's more storage opportunities in your shower – even if you don't make it larger – than meet your eye today.
Consider adding an oversized recessed niche.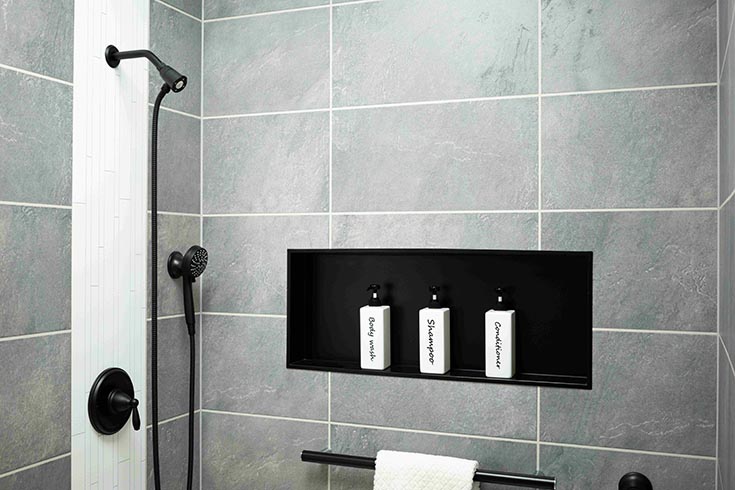 Or consider adding corner shelves.
Or a 'grab shelf' which serves as a grab bar AND a storage shelf.
Tell-Tale Sign #11 You Need to Replace Your Tub Shower Alcove – when you have a cheap glass shower door which wobbles to and fro.
There's nothing quite as aggravating as a cheap glass shower door which wobbles to and fro – unless you have a cheap glass door with a metal track at the bottom which gathers nasty stuff you have to clean out also!
And let's face it, most original home builders put in the cheapest glass shower doors they could get away with and still get the home sold!
So, how can you eliminate this problem with a new alcove shower replacement kit? Here's three ideas.
Solution #11 for an alcove tub shower with a cheap shower door.
You no longer have to be the victim of a cheap glass shower door. Here's 3 better alternatives.
Go with a frameless bypass shower door. These doors are simple to operate (because you can open them on both sides). And with frameless units you WILL NOT have the evil track at the bottom which is a pain to clean.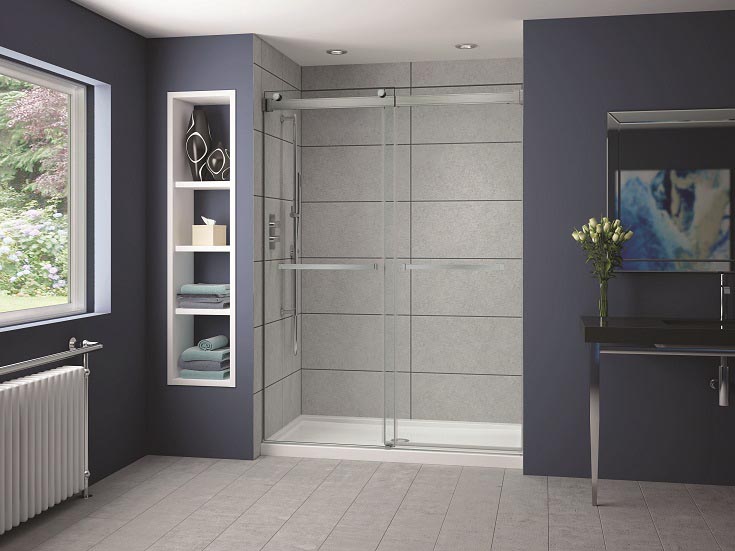 Go with a walk in glass shower door. With walk in doors there's less to clean, it's simpler to get in, and they cost less than bypass or slider doors.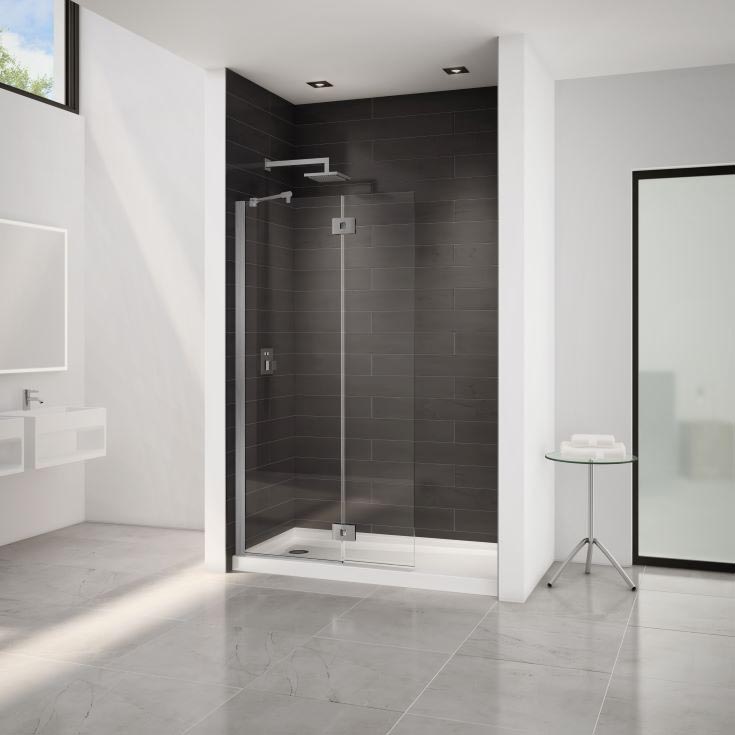 Insist on a door with glass surface protection. This (invisible) benefit is like 'Rain-X' for your glass shower door. It helps water bead off and makes cleaning simper and reduces the chance of glass becoming permanently spotted.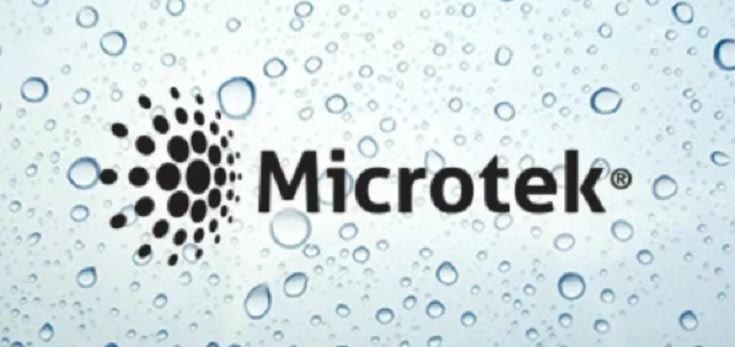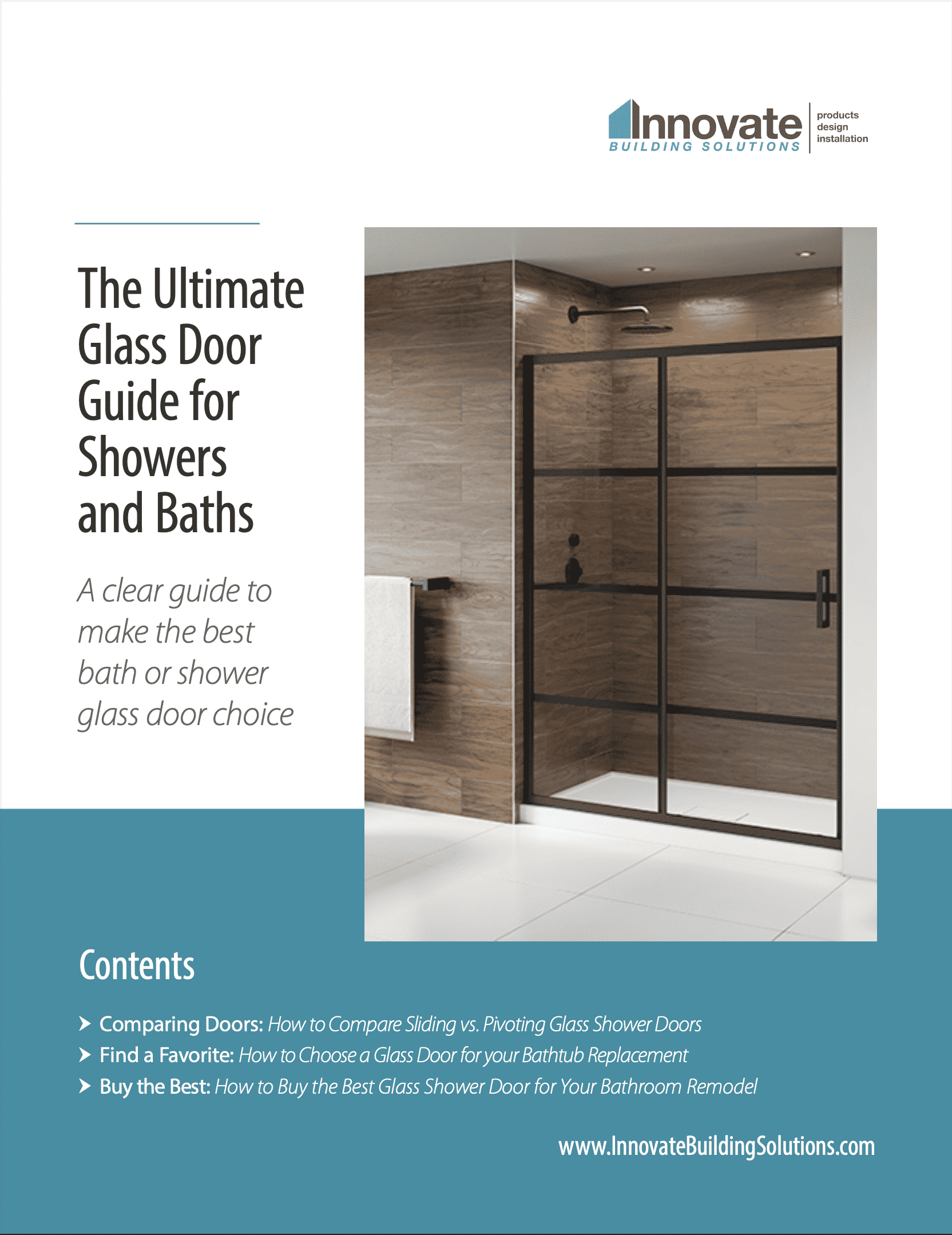 The Ultimate Glass Door Shower Guide
A clear guide to making the best bath or shower glass shower door choice
Tell-Tale Sign #12 You Need to Replace Your Tub Shower Alcove is when you keep bumping your elbows on the door.
One misconception with alcove tub showers is they can't get any bigger. So, if you're a bigger guy/gal you'll have to suck up banged up elbows from your shower door. And while I'm here to tell you that while I'm not the second coming of David Copperfield, I do have a 'trick' which can make your alcove tub shower more comfortable even if you can't make the side walls deeper.
And the trick is….
Solution #12 for an alcove tub shower where you keep bumping your elbows on the glass door because the space is too shallow.
OK, here's the magic trick – but like a magician you have to promise NOT to share it with anyone.
The trick is to use a sliding curved glass shower door. With this system, you'll gain up to 6" in the middle of your shower – where your elbows need it most!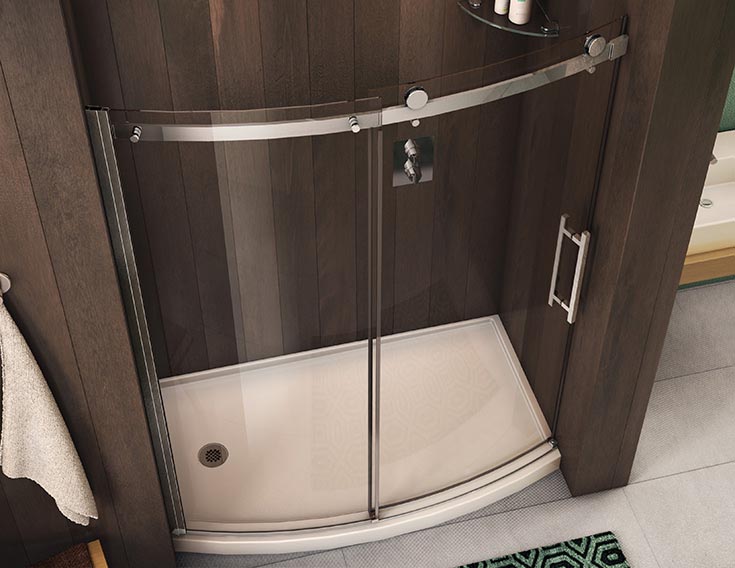 Tell-Tale Sign #13 You Need to Replace Your Tub Shower Alcove is when you lack seating.
While shower seating can be seen as a luxury, it can also be a necessity if a family member isn't steady enough on their feet to remain standing through an entire shower.
And if this person falls, it can become a sad (and expensive) situation if they break a hip, ankle etc. which requires a lengthy hospital stay and/or stops them from living independently.
So, if you've got even a tiny corner shower or a small rectangular shower pan (which doesn't have the room for a fixed bench seat), how can you solve this problem?
Solution #13 for an alcove tub shower which lacks seating.
The space saving way to get seating even in a 'stand up' (36" x 36" shower) is to use a fold-down seat. Flip it down when you need it, and up when you don't.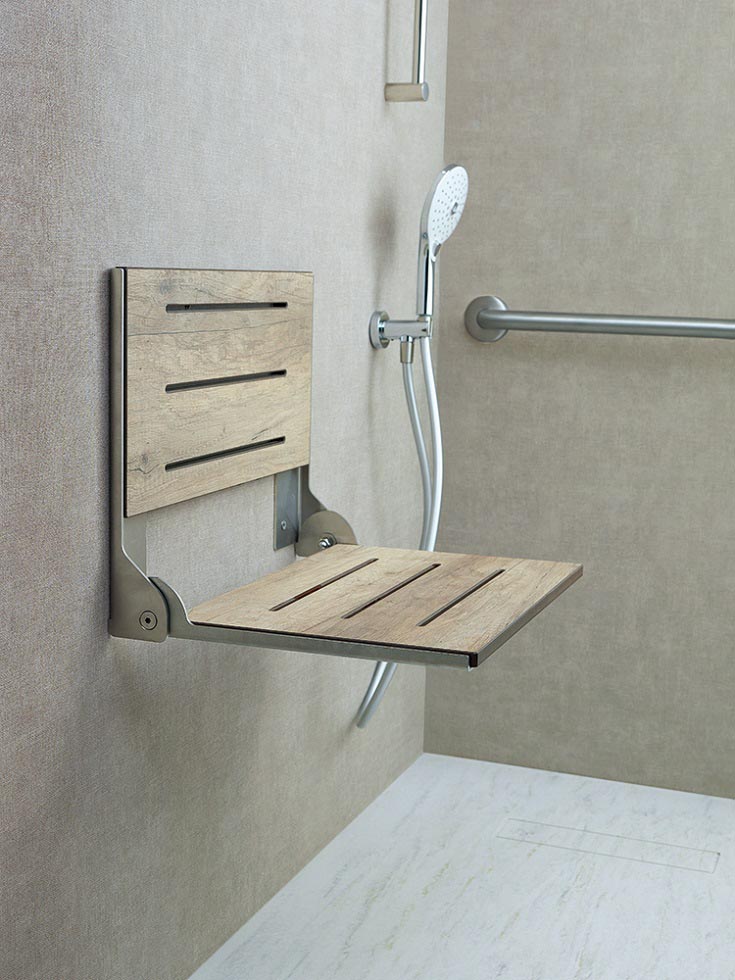 Your seating problem is solved!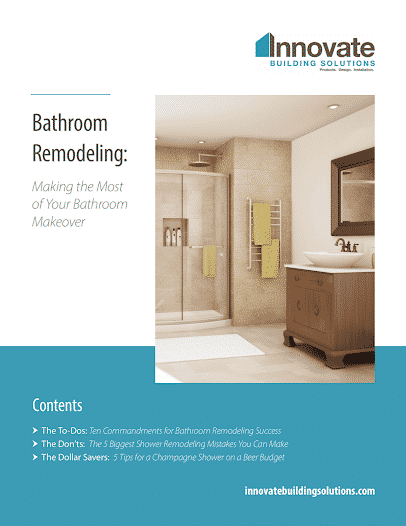 Bathroom Remodeling Ultimate Guide
Making the Most of Your Bathroom Makeover!
So, is the time right for you to remodel your alcove tub shower? Do you need help with your project?
So, after reading these 13 'tell-tale signs' you need a new tub shower replacement kit did you come to the conclusion you need to get this project rolling – or are you OK for now?
And since I know sifting through alcove tub shower options can be tough, call a Bathroom Design Specialist from Innovate Building Solutions at 877-668-5888 or request a Free Design Consultation.  Then you can get insights AND pricing on nicer tub/shower alcove systems than the flimsy, uninspired units you'll see in your local home center store.
Or learn more about bathroom wall panels, shower pans, glass shower doors, or vanities by visiting the web site.
And if you'd like to see how various bathroom products look in finished rooms, check out the bathroom visualizer below.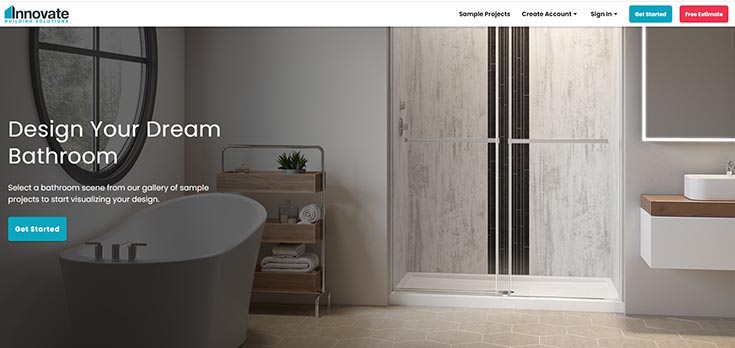 Thanks for reading (and putting up with my humor)!
Mike
And BTW – if you're an installing contractor and would like to learn about becoming a dealer of laminate wall panels, modern low profile shower pans, and shower replacement kits call Mike at 888-467-7488.
---
Mike Foti
President of Innovate Building Solutions a nationwide supplier and regional (Cleveland and Columbus) remodeling contractors. Some of our product lines include glass counters, floors, backsplashes, glass blocks and grout free shower and tub wall panels
---