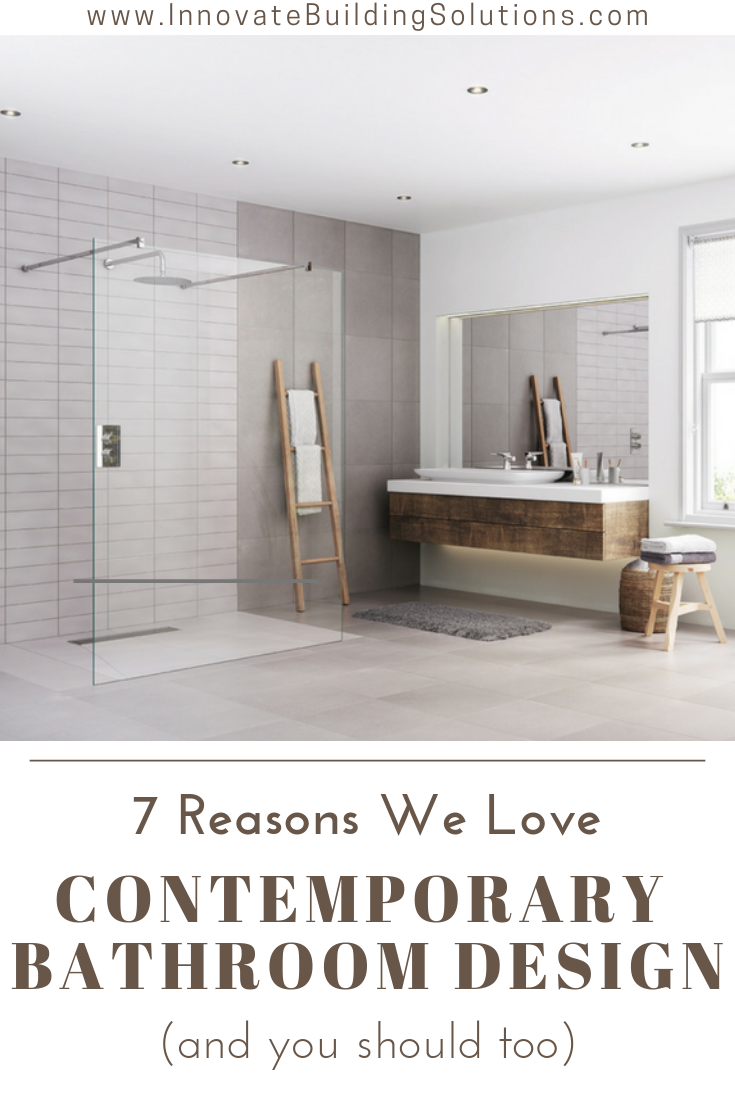 If your bathroom is stuck in a 1990's 'builders-grade' time-warp we get it (and we see it daily looking at bathroom remodeling jobs also). A pitted bright brass 3' x 3' stand-up shower with flimsy doors. This shower feels like an old-fashioned phone booth. It stands next to a mega-sized drop-in Jacuzzi tub. This huge space-wasting dust collecting monster is never even used any more. The stained oak double-bowl vanity with raised paneled doors really looks dated.
Sure, this bathroom WAS hot…. back in the day. You've concluded its time to reinvent this behind-the-times space.
You're not only looking for an updated bathroom design style which you'll love using today, but one which will live well for many 'tomorrows' to come. What design style can that be?
I would argue that bathroom design style is contemporary.
In this article I'll look at 7 reasons I (and my team) love contemporary bathroom design (and why we believe you will too).