How to Compare Tub Shower Combo Kits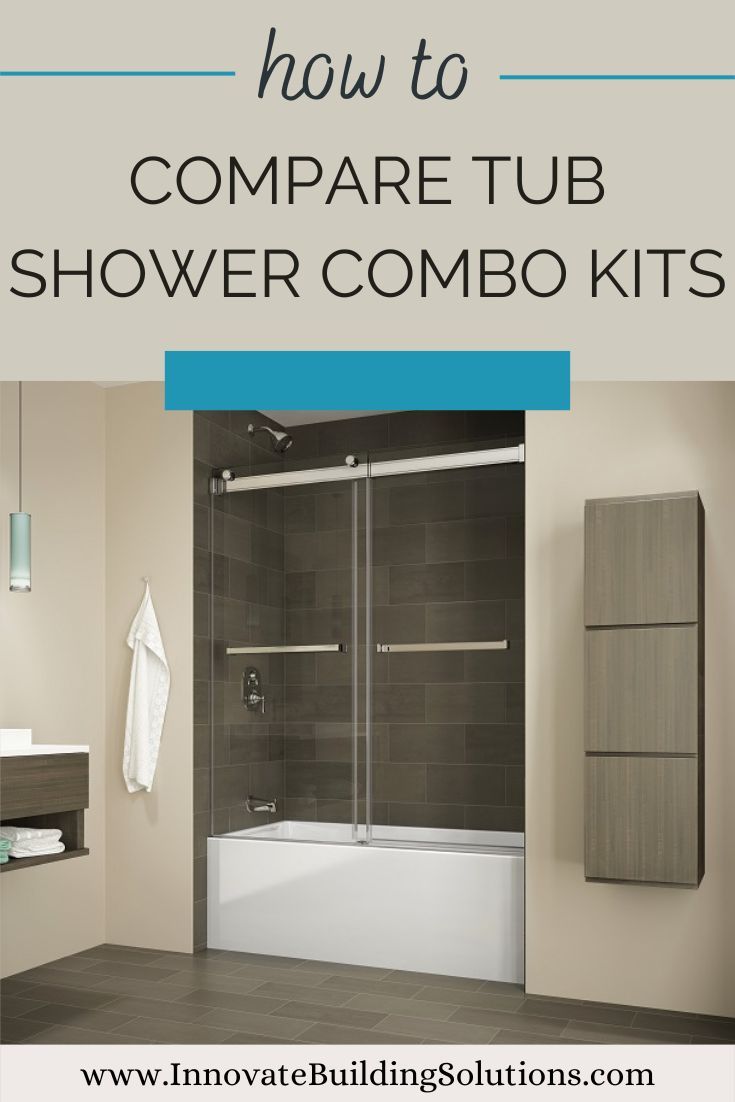 You never knew replacing your existing stained or cracked, one piece fiberglass tub shower combo was going to be such a pain. While you know your kids and/or partner didn't give it a lot of T.L.C., you didn't think it would look this bad in this short a time.
And now that you're finally upgrading your bathroom you DO NOT want to repeat the mistakes of the past.
And in this project, you're determined to make your alcove bathtub and shower a space you can actually enjoy. And here's a few things you know you DO NOT want to put up with again:
A bathtub which is flimsy, feels like it's going to crack, and squeaks when you walk on it.
Wall panels, or a tile surround, which don't cover your shower head. These short wall surrounds are a cleaning hassle for you (who is the unlucky one who ends up doing the job) and you're constantly repainting.
Shaky, out of date, polished brass tub doors with tracks at the bottom which captures everything disgusting in them. You're so excited to get rid of these cheap doors which 'might have been' in style when mullets were the rage.
Jacuzzi jets which haven't worked for years, and you have no need for today.
Looking at the ugly molded pattern on the front of the tub which was designed years ago…by someone with bad taste.
The tub deck is too high and makes it hard to bathe your toddler or it's too low (and not tall enough) to enjoy a relaxing soak after a hard day's work.
Ugly, plasticky bathtub wall surround panels which (likely) were the cheapest thing the original home builder could get their hands on.
So – if you're looking for a higher quality tub shower combo and not sure where to look and/or how to compare systems you've seen on the Internet or in your local home center, you've come to the right place.
Below we'll dig into 16 factors to make sure you don't make a mistake and get stuck with the wrong bath shower combo (and make a decision which forces you to use a substandard system for another 20 years!). I'll break these factors into four categories – (category #1) the tub, (category #2) the tub shower walls, (category #3) the tub glass and (category #4) general questions.
Category #1 – Tub questions
Factor #1 – Who will be using the tub shower? How tall should the tub deck be?
It's smart to have a bathtub (at least that's what all the realtors say) because it can be used from everyone from grandkids to grandparents. However, as you might guess, with a wide range of age spans – and a wider range of mobility – the choice of the best sized tub (and height of the tub deck) varies.
For example, if you're looking for a tub to bathe your toddler (or a lower height to step over for an elderly parent), a shorter 14" tub deck can be perfect.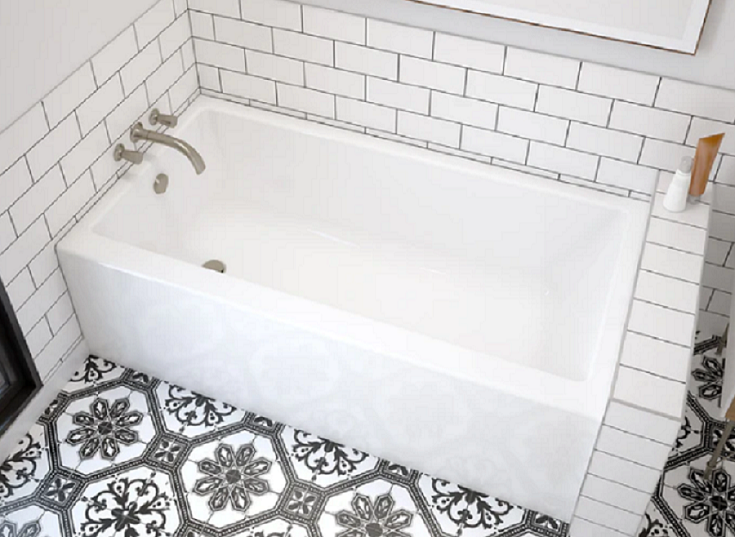 If you're looking for a mid-height bathtub which can be used for soaking and isn't too hard to climb into, an 18" tub deck can make sense.
And finally, if you're craving the deep soaking experience – a 21" high alcove soaker will allow you to fill it with 70 gallons of water to relax to your hearts content.
Factor #2 – Should you put your 'money where your feet are?'
It certainly doesn't feel like a quality showering experience when you hear squeaking and movement when you step into your combined tub shower system. And it's even worse if this squeaking turns into a crack. In this situation it's entirely possible you'll be replacing the entire system down the road (and that WILL NOT be a cheap date).
To protect against this catastrophe, insist on a heavier, high quality bathtub. And one of the 'tricks' the cheap tub retailers don't show you (so you won't know you're not getting a flimsy tub) – is they don't share the weight of their bathtubs.
For a tub with bulk – which stands the test of time – make sure it 'weighs in' at 75 lbs. or more. You'll feel the difference every time you get in.
Factor #3 – Is the tub going into a 60" 'standard,' or non-standard alcove? And what can you do to 'make' a non-standard space work without spending big bucks?
The size of your alcove has a huge impact on final project costs.
For example, let's say your alcove is 66" x 30" (vs. the standard 60" x 30"). If this is your situation you may be asking, how can I make this work when standard tubs are 60"? Here's 3 options:
Option #1) Build a 6" deep 'ledge' behind a 60" tub. Use the ledge for soap and shampoo. Buy wall panels which work with 66" wide walls (look for one where you won't notice seams).
Option #2) Reframe the opening to 60".
Option #3) Buy a built in bathtub and create a 'platform' to drop it into the space. Budget not only for the cost of the tub, but also the cost of framing, and the cost of the material to use on the tub deck. Find an option (either wall panels or tile walls) for the 66" back wall.
Factor #4 – Is there enough room for your 'bigger' family members?
OK – this is where I'm going to attempt to be P.C. (politically correct) and stay out of trouble. But – if people in your household have a hard time using the tub (because they felt like a sardine in it), I'm sure they're not alone.
And when you're buying a tub (and a tub shower combo) there's one thing you need to pay attention to (beyond exterior dimensions). That one thing is 'interior dimensions' (which is called, in bathtub manufacturing geek terminology, the bathing well).
Look for tubs with thinner (yet sturdy) surrounding walls which give you a bigger bathing well – so even the 'big and tall' people in your family won't feel like a distorted pretzel when using the bathtub.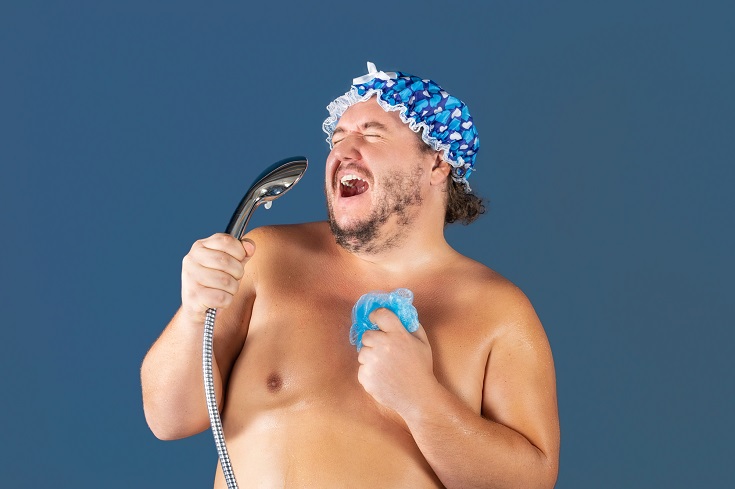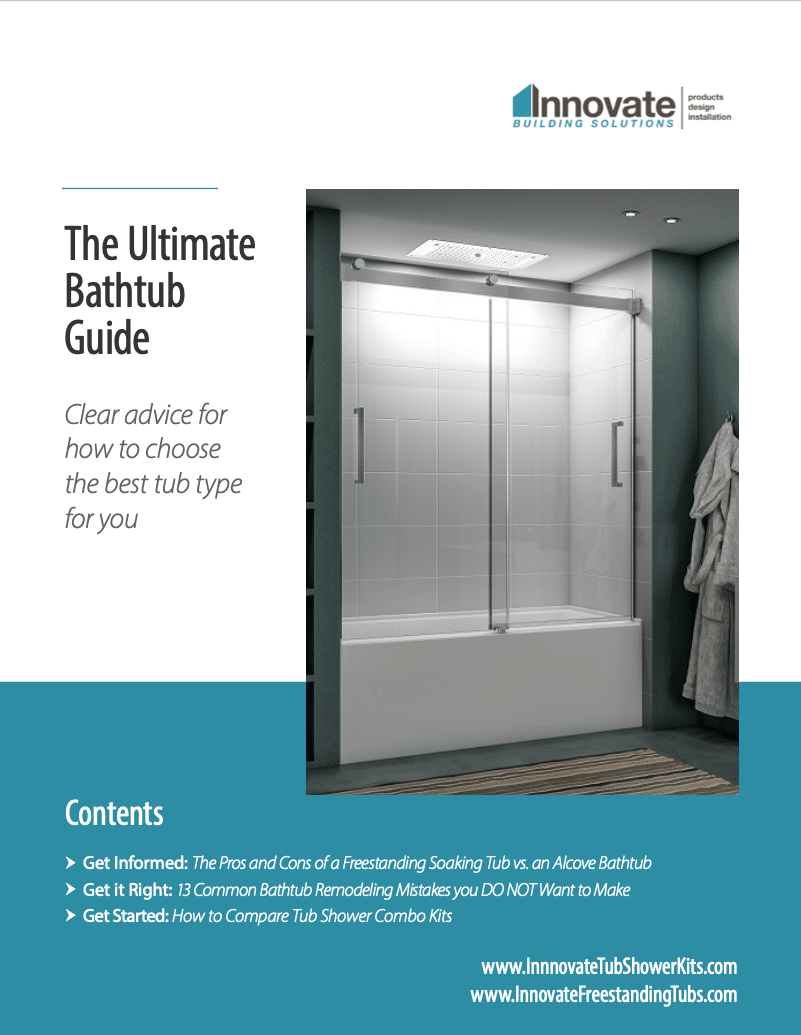 Get Our Ultimate Bathtub Guide!
Clear Advice for How to Choose the Best Tub Type for You!
Factor #5 – Should you use a freestanding tub vs. an alcove tub shower combo?
If you need a tub which doubles as a shower – you can't beat an alcove bathtub replacement which fits tight to your walls. You can bathe AND shower in the same space, and the water won't end up all over the floor.
However, if you're not using this space for showering AND you want to add style, impact, and a cool bathing experience– then change directions and install a freestanding bathtub. They're all the rage. They provide more soaking space. They can be put anywhere in the room.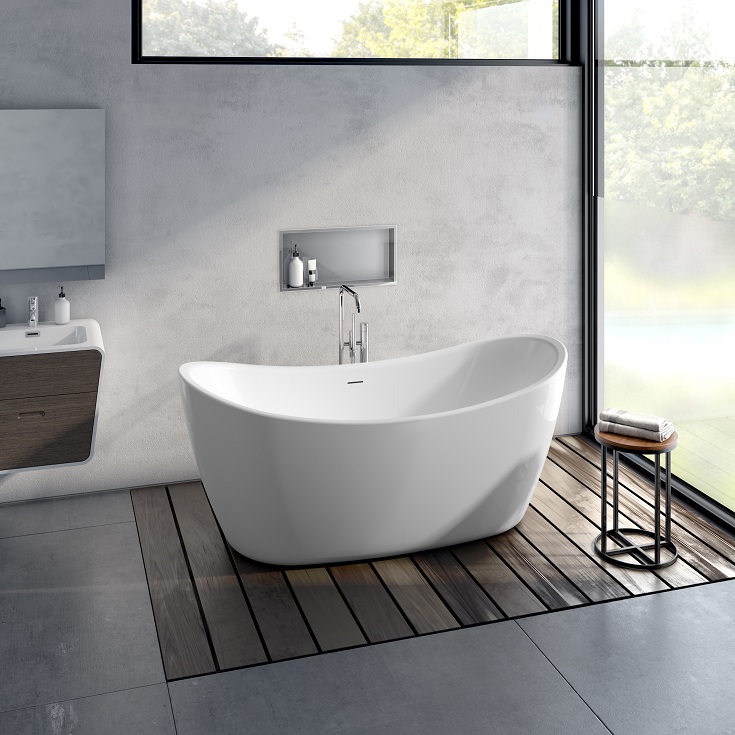 Category #2 – Wall surround questions
Factor #6 – How high is your shower head on the wall? Will the wall panels (or tile) cover the shower head?
Most shower heads are set 84" from the bathroom floor. And when you see there isn't any tile or wall surround panels around the shower head – this not only looks stupid – it's also a maintenance problem waiting to happen.
And when you buy low-budget 60" high tub wall panels (with a standard height tub – from 14" to 21" high) you'll end up with zero wall surround coverage around your shower head. The moisture resistant greenboard around the shower head will need to be maintained and/or replaced sooner than later.
For a better quality bath and shower combo kit, use decorative grout free wall panels (or build a tile surround) which reaches the ceiling. For a standard 8' ceiling you'll need panels which are 80" high or taller.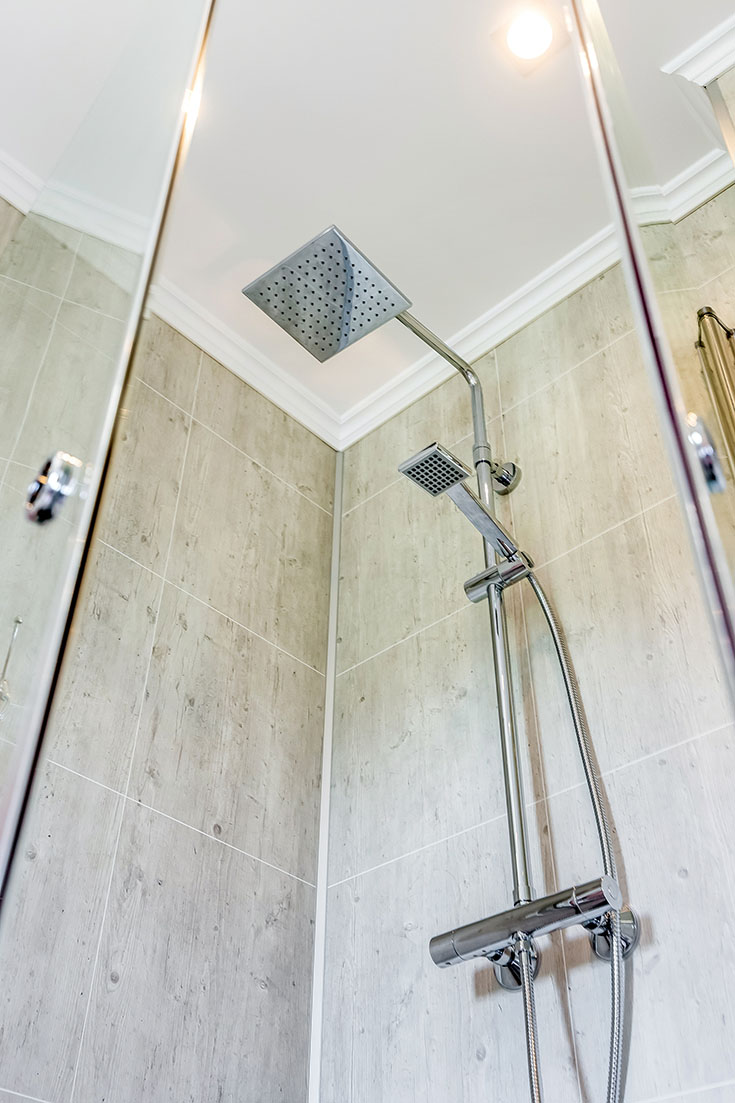 Your alcove surround will look more stylish and be easier to maintain.
Factor #7 – Will your wall panels – or tile– enhance the decor and make your bathroom look bigger?
Let's face it, alcove tub shower combo kits are not generally being installed in the big 'ol bathrooms you see on pages of your favorite Interior Design magazines. No, these tub shower systems are going into your hard-working kid's bathroom, hall bathroom, or (smaller than you'd like) master bathroom.
And these bathrooms ARE NOT LARGE! And the last thing you want is for this bathroom to feel even smaller.
So, you may be wondering what can you do to add style AND make your bath look bigger – even if it's only an optical illusion (as David Copperfield used to say)?
I'd suggest using decorative tiles or decorative grout free tub panels in large format patterns. They're simple to maintain and their large format look visually 'opens up' your space.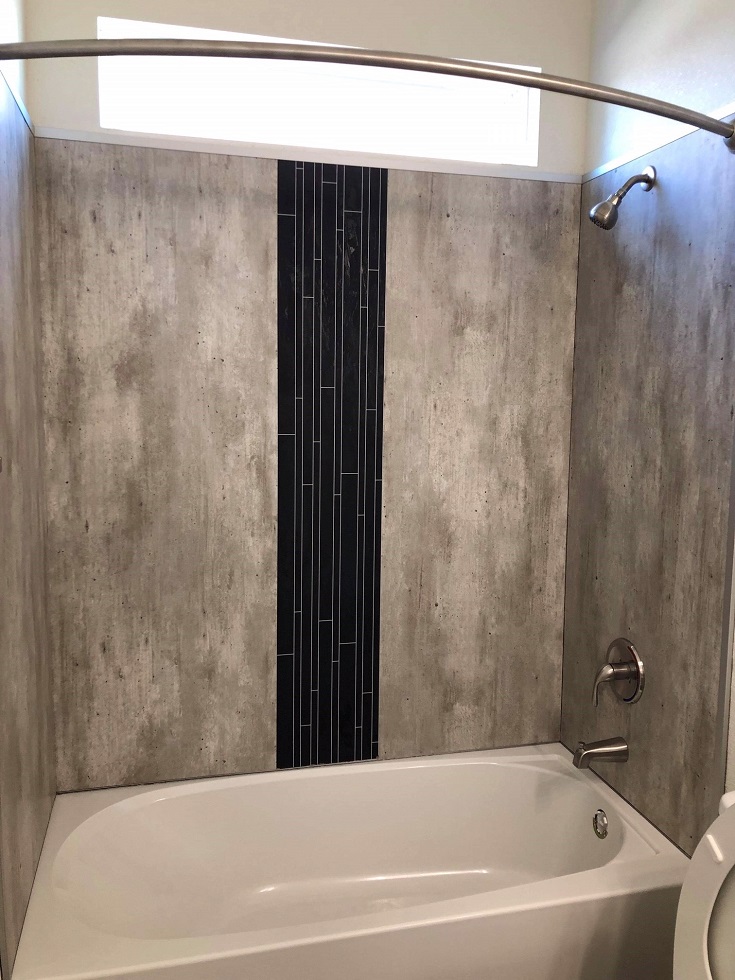 Category #3 – Tub door questions
Factor #8 – Do you want a full tub door, partial door, or no door at all ('er curtains)?"
Your answer to factor #1 (which discussed who is using the tub/shower space) has a major impact on what type of tub door or curtains you choose.
You see if you're looking to bathe little ones (at least while they're still little) it's best to forgo the door so it's easy to reach in and wash them up.
On the other hand, if you want a hybrid option – which also creates an open, contemporary look – the partial door (also known as the pivoting tub screen) is smart.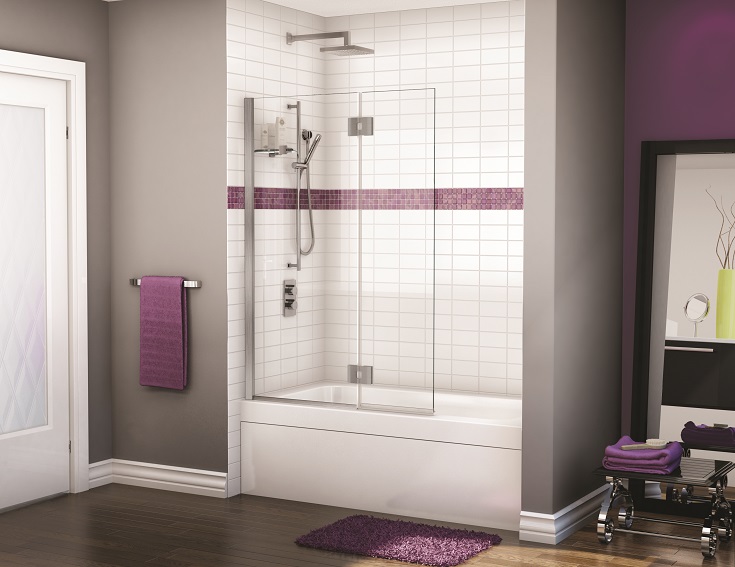 And if you really want to keep water contained (and have an easy way to access the valve to turn the hot water on), the bypass tub door is smart.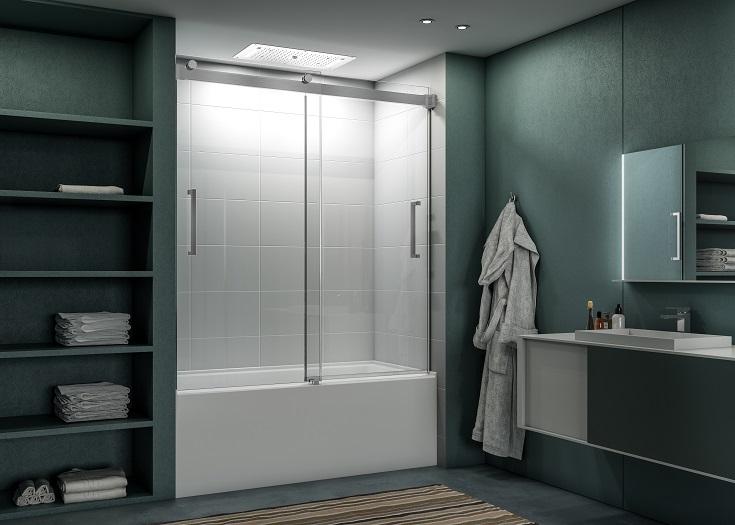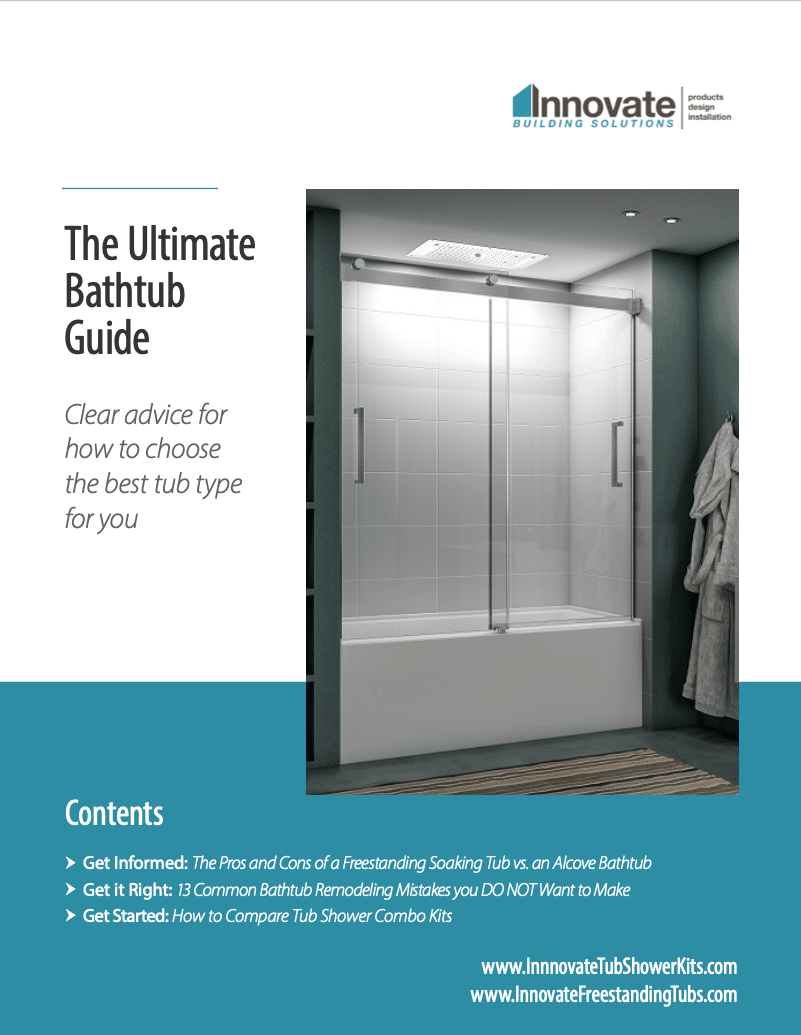 Get Our Ultimate Bathtub Guide!
Clear Advice for How to Choose the Best Tub Type for You!
Category #4 – General questions
Factor #9 – What's your budget? Do you want a tub shower combo system which is built to last, or are you doing a quick 'fix and flip?'
If you're looking for the 'best alcove tub' for your project, this can mean different things to different people.
For example, if you're looking to fix and flip a property in a low value area of town, you may want a low budget fiberglass bathtub surround with FRP (which stands for Fiberglass Reinforced Plastic) panels you pick up at a local home center. They're cheap. They're available. They can freshen things up to get the home sold…on a small budget.
However, if you're planning to stay in your home for 5 years, 10 years (or until they wheel you out) and want a quality tub shower combo kit, you'll want a heavier bathtub replacement, 3/8" thick tub shower wall panels, and 3/8" thick frameless tub doors. They may cost 2 to 3 times what you'd pay for the uber-cheap option, but they'll last, and you'll enjoy the space.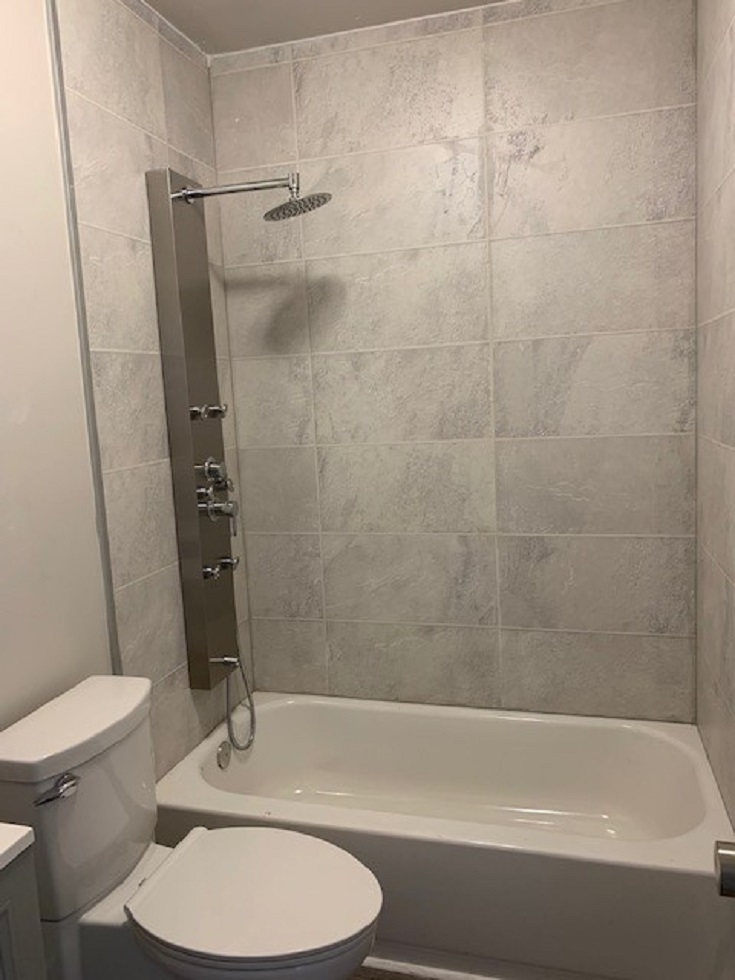 And when you're shopping for options, don't limit yourself to what you can find at your local home center. These big-box stores sell lower grade products at budget-basement prices. For the better quality tubs, panels, and glass, look for wholesale bathroom product specialty retailers.
Factor #10 – Are you the one cleaning the tub, walls, and tub doors?
If only you weren't the one stuck cleaning the bathroom – and your alcove bathtub and shower. If only your (make-believe) butler or maid had finally shown up for work!
However, your existing fiberglass tub (which you cannot for the life of you clean the grime out of), tile walls with moldy grout joints, and flimsy sliding tub doors with evil channels at the bottom, are all pains you're stuck maintaining.
However, if you're looking for low maintenance (and want to say bye-bye Felicia to these problems) here's a few products you'll want to research before accepting the least cost options.
#1 low maintenance option for the tub – Look at a solid surface or acrylic bathtub. Stay clear of fiberglass bathtubs which are impossible to clean.
#2 low maintenance option for the wall surrounds – Stay away from tile like the plague (or COVID). Buy stylish grout free tub shower surrounds.
#3 low maintenance option for the tub door – Use a frameless bypass tub door or tub screen without channels at the bottom (or do without a door altogether and go with curtains – although you'll likely be replacing those curtains many times over the life of your home).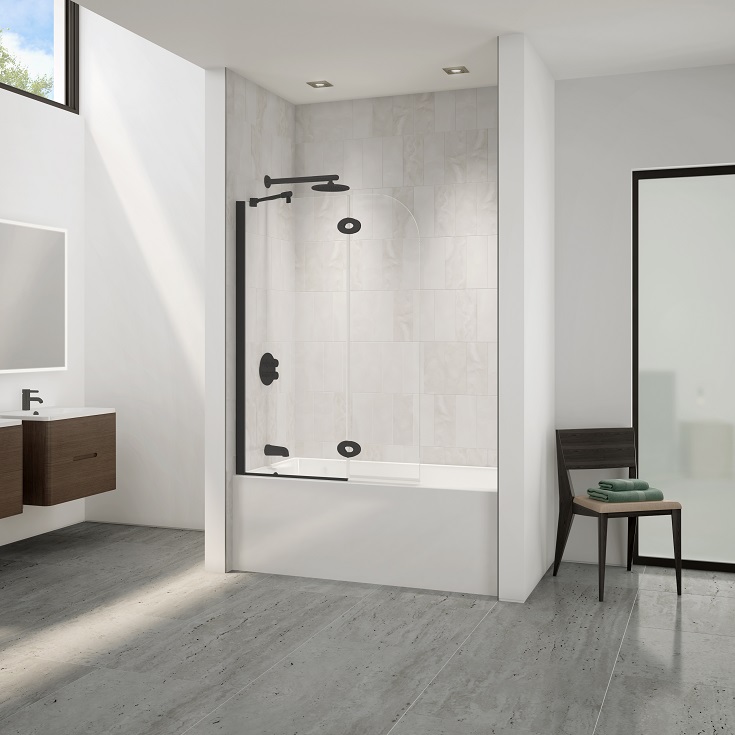 Factor #11 – When do you need the bath shower combo system?
Did you ever find the 'perfect product,' and then when you try to buy it you found out it's 'out of stock?'
With supply chain shortages (and if you think about it, the term 'supply chain' wasn't even in your vocabulary pre-pandemic) finding what you need when you need it can be a major pain in the you-know-what.
So – here's what I'd recommend. Look for complete tub shower combo kits you source from one supplier. Look for a company who stocks ALL the components (the tub, the wall panels, and the glass door – if you're going to use one).
Make sure you can get what you want when you need it.
Factor #12 – Is the bath shower system flimsy? Is it guaranteed to stand the 'test of time' (and the abuse of your family)?
You've heard the phrase 'put your money where your mouth is.' Unfortunately, when it comes to low cost tubs you'll find if there's little money spent, there's short guarantees and flimsy products to go with your purchase.
And here's the B-I-G problem with getting a low cost tub. They fail quicker than thicker, heavier tubs. Basically – everything above the tub is 'built onto' the tub (and over the integral flanges of the tub). So, if the tub goes bad you can't just 'slip it out' and leave your wall panels and tub shower glass intact.
No, you'll be pulling everything out. You'll be redoing wall backer board and rebuying adhesives (at the minimum). And that's assuming – of course – you can actually get the original contractor back to do 'round 2' of your tub installation.
Since tubs are the 'foundation' of the tub shower combo system, it's not smart to 'cheap-out' on them if you're planning on staying in this home for a while. This is why I'd insist on tubs which have a 10 year product warranty or longer (and tubs which weigh 75 lbs. or more – see factor #2).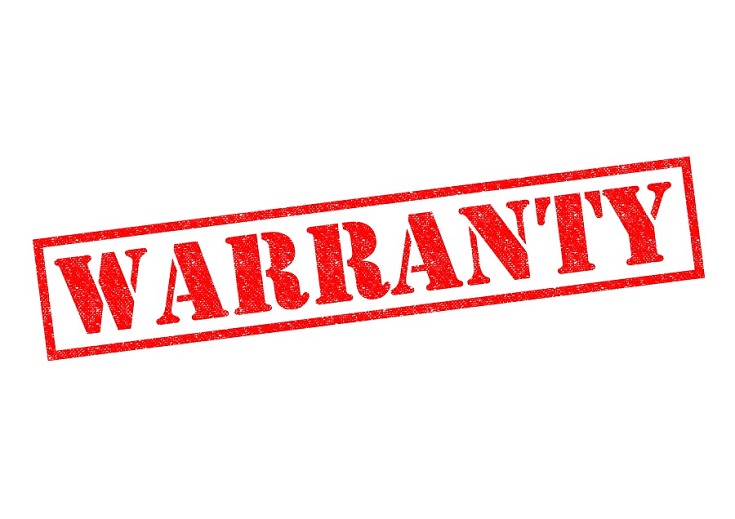 Factor #13 – Is this tub shower combo system being installed in new construction or renovation?
Cheaper fiberglass tub shower combo systems for new construction are built as one unit and brought into your hall bathroom, kids' bath or master bath before framing is complete (so they can fit in the door).
If you're doing a renovation project, these one piece units WILL NOT be an option (they won't fit in the door of a finished home). You'll need to buy your tub, your wall coverings (tile or wall panels) and glass door separately and put them in one unit at a time.
Factor #14 – Will a tub and shower combo system make sense for your needs… in the long run?
Let's face it – you're not remodeling your bathroom every day – or every year for that matter. And (hopefully) it's something you won't be doing for another 10,15,20, or 25 years if your penny-pinching-partner has anything to say about it.
So, when deciding whether you want a tub at all, you need to understand the pros and cons of a tub vs. a shower.
And to learn more about this debate (and get the opposite point of view many realtors tell you when they say you must have a tub) read 4 Reasons You Shouldn't Listen to Your Realtor – why a shower is better than a tub, even for resale).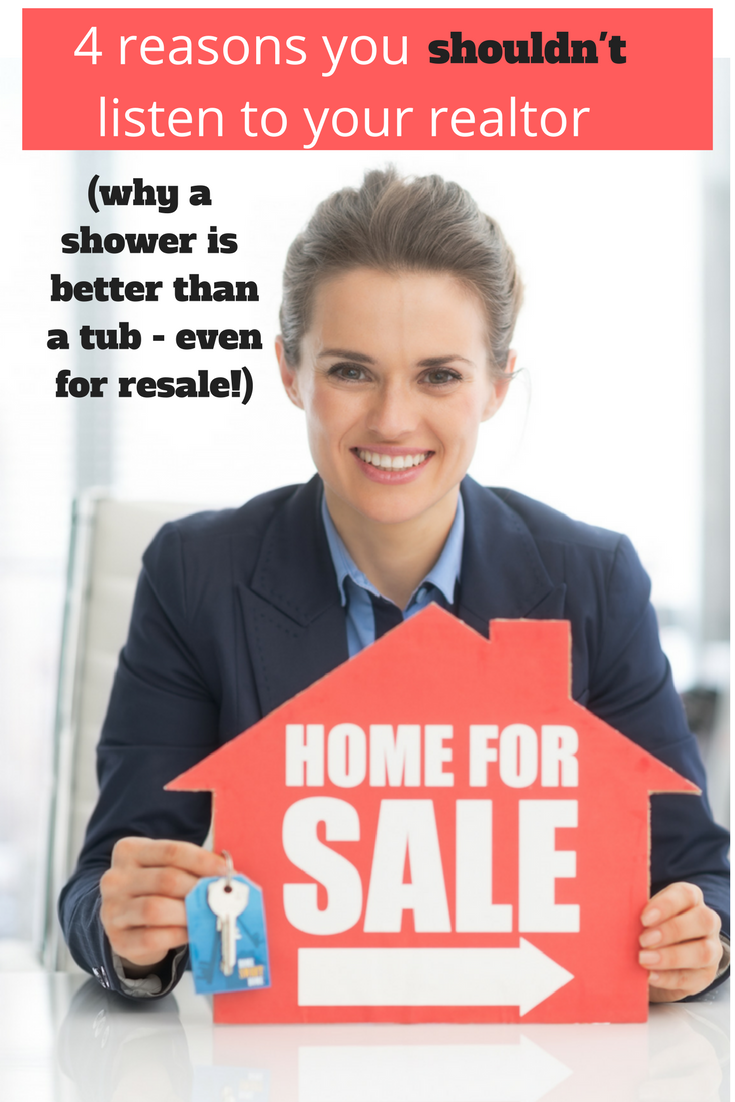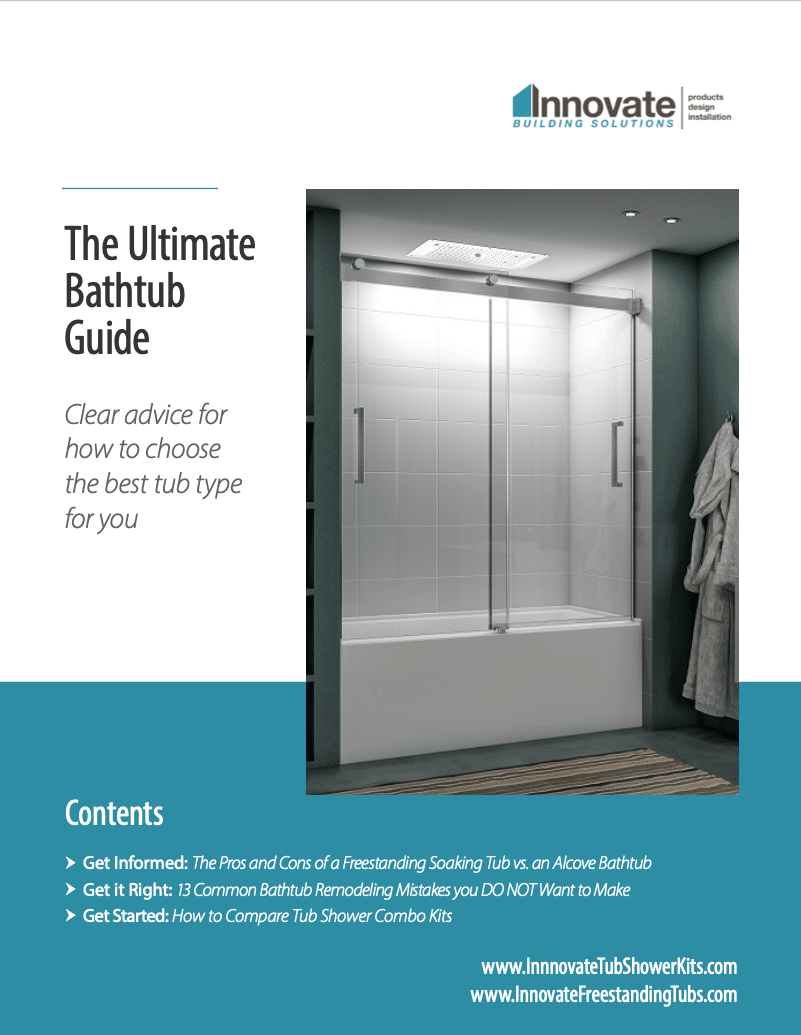 Get Our Ultimate Bathtub Guide!
Clear Advice for How to Choose the Best Tub Type for You!
Factor #15 – What accessories should you buy for your tub shower combo, so it doesn't end up looking like a 'dollar store' special?
If you have a Dollar Store plastic shower caddy hanging over your shower head, raise your hand (OK, sorry to embarrass you).
And if you HATE when your partner throws the wet towels over the glass tub door, you can put your hand up now.
The reason you're living with these problems is there was little to no thought put into bathtub storage when the original system was slapped in by the builder.
So, before you commit to a wall surround – or glass tub door – figure out if they'll have adequate place for your partner's never-ending shampoos, conditioners, lotions, potions and bath towels.
Would an oversized horizontal or vertical recessed niche help?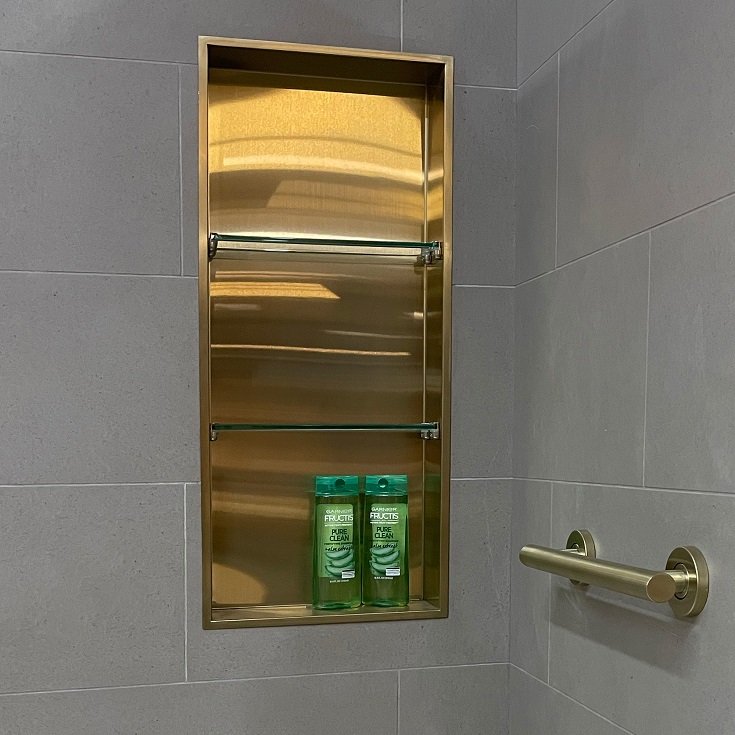 Would a towel rack on the back of the tub door help?
Would you like a stylish grab bar (which doubles as a towel bar) so you wouldn't worry every time mom or dad is getting into or out of the bathtub?
Factor #16 – What's the quality of the customer service and warranties which come with this kit?
It's easy to remember times you've experienced customer service which made you want to scream. When you needed help NOW and were put on hold for 45 minutes. Then you had the 'privilege' (sarcasm intended) hearing 'how their menus had changed' and 'how important your phone call was to them!' What a bunch of crap!
You get mad at yourself because you didn't realize this service was going to be so bad UNTIL AFTER you became a customer!
To make sure you don't get victimized with bad service after buying a tub shower combo replacement kit, read on-line reviews of the companies you're considering. No matter what company you'll buy from things can – and do – occasionally go wrong. The question becomes, how does your potential supplier handle challenges? How will they treat you when your phone call isn't a pleasant one and the crap is hitting the fan?
In addition to investigating the customer service experience (or lack thereof), dig into product warranties. How many 'loopholes' are built into the warranty which allow the supplier to 'wiggle out' of helping you? As a matter of fact, some on-line e-commerce companies (who often sell to DIY'ers) even void the warranty if the materials are installed by a DIY'er. Imagine you sell to DIY'ers and then tell them to 'hit the bricks' when the proverbial (you know what) hits the fan!
So, are you now comfortable comparing tub shower combo kits? Do you need help with your project?
I recognize buying a tub shower combo kit IS NOT an everyday event (unless you're a bathroom remodeler). And I also know there's a big cost (literally) to buying the wrong product from the wrong supplier or manufacturer.
My goal in this article WAS NOT to tell you what the best system is for you. The goal is to guide you with 16 factors to help it become more obvious what system will make the most sense for you.
And while I hope I've helped you do this; I also recognize you may have specific questions about your bathroom you need answers to figure out the perfect alcove bathtub replacement kit for you.
Towards this end, I'd love for you to reach out to me and my team for assistance (whether this is with bathroom design, pricing your tub shower combo kit, or simply to get more educational resources to make an informed decision).
Call 877-668-5888 or click for a Free Design Consultation. Our company (Innovate Building Solutions) wholesales high quality tub shower kits nationwide and would be happy to answer your questions.
And if you're looking for a nicer tub shower kit installed in your Cleveland Ohio home, call The Bath Doctor at 216-531-6085. If you're outside Cleveland Ohio (which is undoubtedly most of you) ask for a referral to one of our installing dealers).
Thanks for reading,
Mike
###
If you want more advice (with less wacky humor because you'll see the 'buttoned-up' business version of me) follow me on LinkedIn @MikeFoti.
And if you're a bathroom remodeling contractor interested in being a dealer of unique shower wall panels, shower pans and glass shower door systems and purchasing quality shower kits, call 888-467-7488 and ask for Mike.
---
Mike Foti
President of Innovate Building Solutions a nationwide supplier and regional (Cleveland and Columbus) remodeling contractors. Some of our product lines include glass counters, floors, backsplashes, glass blocks and grout free shower and tub wall panels
---