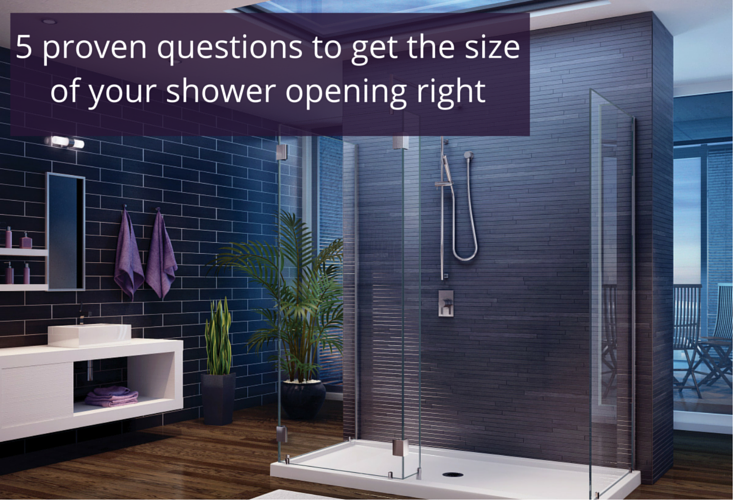 Updated January 12, 2019
If I've been asked this question once I've been asked it a thousand times, " Mike – how big should I make the opening for my new shower?" OK – I'll give you my standard answer. It depends. Boy doesn't that sound like a cop-out!
In all seriousness designing a shower opening is a bit like being a politician -you're trading off competing interests. On one hand you want to have the biggest opening so it's simple to get into and out of the shower whether you're walking in, shuffling in or rolling in with a wheelchair. On the other hand you want the opening as small as possible so you don't get water pooling on the bathroom floor which could lead to leakage in the floor below. Given these competing benefits of a smaller vs. larger shower opening where does that leave you? How can you find just the right sized shower opening for you and your family? Explore the answers to the following 5 questions and you'll be assured to get the size and design of your shower opening correct.