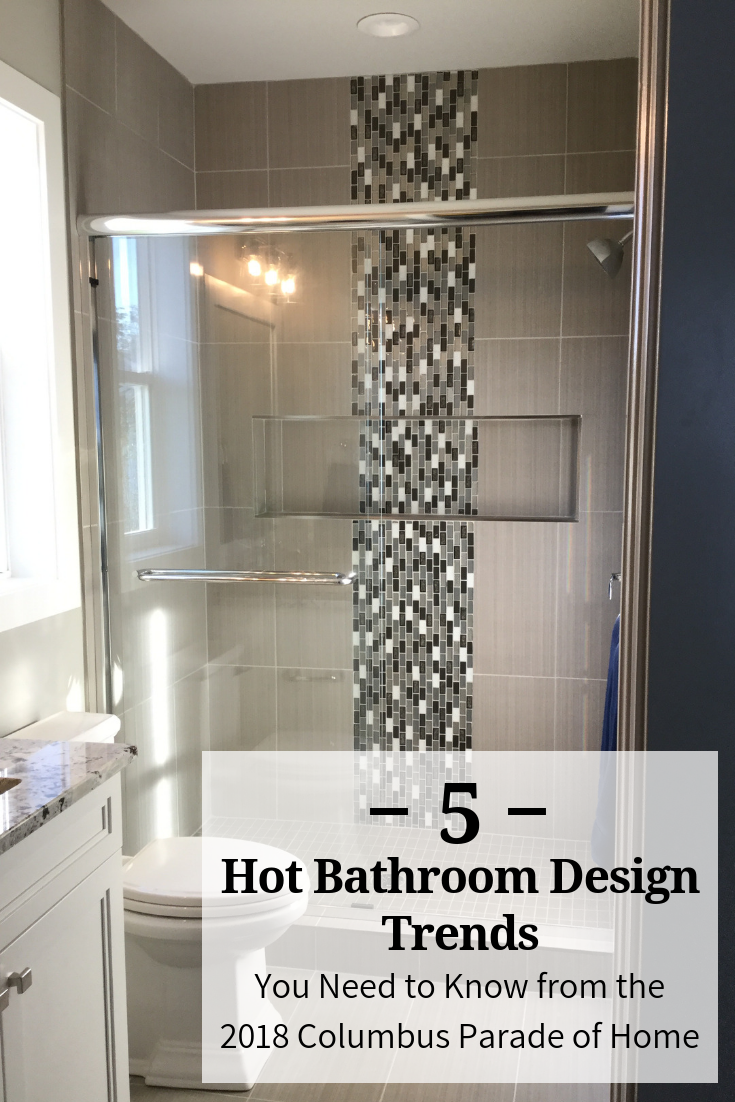 Updated March 24, 2019
If you've got a bathroom which is long in the tooth (OK – if we're being real, its as old as the Partridge Family or The Brady Bunch) and in desperate need of remodeling, it's difficult knowing where to start first. As you begin to get your arms around this remodel you may be asking:
What finishes are in style? You know the pitted brass framed shower door in your fiberglass shower has seen its better days.
What tile trends are hot today? What you know for sure is the 4" x 4" pink and gray tiles in your current bathrooms aren't HOT (unless you're the reincarnation of June Cleaver or Carol Brady – if you know who they are)!
How can I get my bathroom to function safely for me and my family over the next 15 to 20 years? You're not getting any younger (even after maxing out your Botox treatments). With your husband Michaels' arthritis, he's not finding it any easier climbing over the tub to take a shower either.
How can I add impact and style without the bathroom looking over the top?
What should I include in my bathroom? A larger shower? A freestanding bathtub? A smaller shower and a tub? You don't have unlimited space – it is a bathroom after all. How can you find room for everything you want?
The questions are simple, it's the answers to these questions which are tricky.
A way to get a head start on the right solutions (and answers) is to see live and in person the latest and greatest in bath design. One place this can be accomplished is by attending a local Parade of Homes. Even if you're not building a $1,000,000 luxury custom home (unless you hit the lottery) the 'best of the best' designers and trends are in display in these homes. You can 'steal' (OK -not literally) some great ideas from them.
Top builders and interior designers are all in one spot to showcase what's hot in home (and bathroom) design. I took my annual pilgrimage to the Columbus Ohio Parade of Homes to check out these trends myself.
Since I'd consider myself somewhat of a B.D.G. (Bathroom Design Geek) – and if I'm being honest I'm over-the-top obsessed with the topic), I wanted to report back to you 5 hot design trends I saw from this years (2018) Columbus Parade of Homes which will help you no matter if you're building a new home or remodeling. I will also share 3 additional trends I'm seeing which weren't at the Parade (after all there is only so many things these builders can pack into 7 homes – and they already packed in a ton – IMHO).
At the end of the article let me know which trends are a must-have for your next bathroom remodel or new home, and if there's any you can do without (thank you very much).