Exterior Door Remodeling Continues as Big Trend in 2015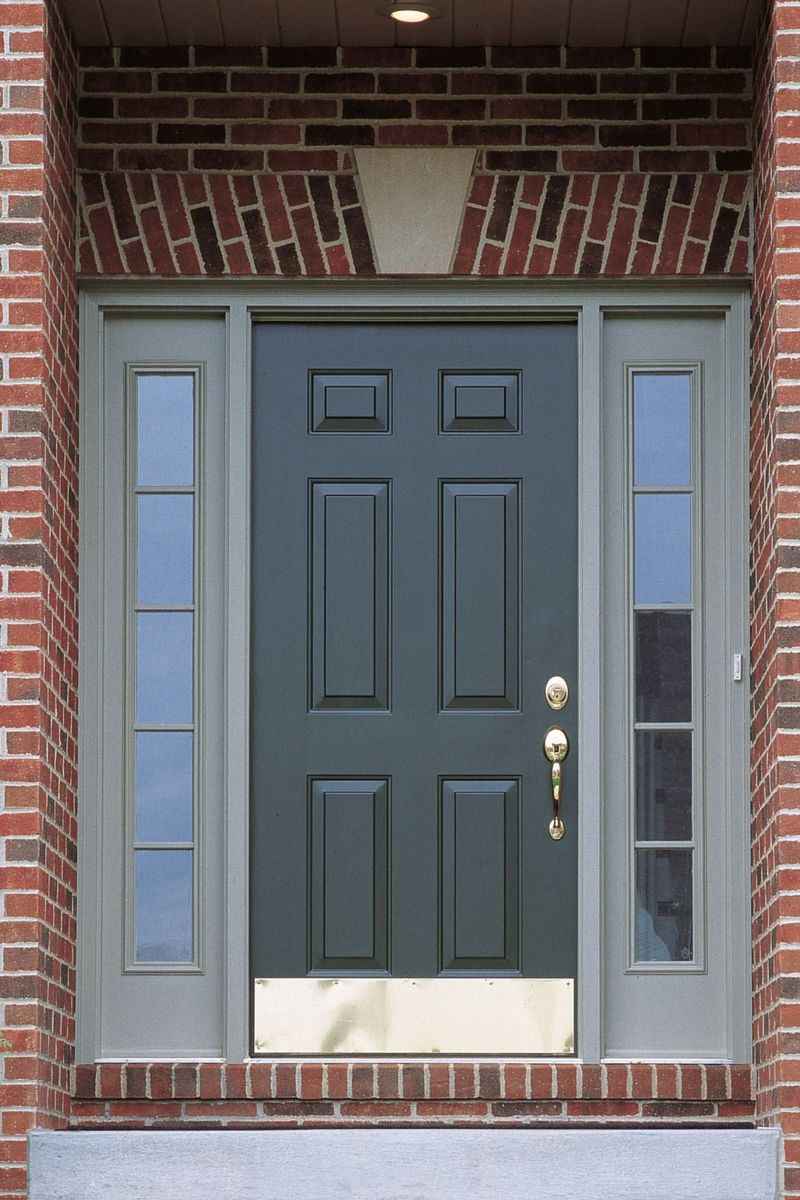 Homeowners are always on the hunt for home improvement and remodeling projects that increase property value while remaining low-cost. The list for consideration often includes bathroom remodeling, kitchen remodeling or entire home additions; however, many homeowners fail to realize the value in a simple and cost-effective exterior project such as replacing an older door with an exterior steel entry door.
Exterior Steel Doors Picture
According to a recent article by MarketWatch.com, small, exterior home improvement projects are dubbed, by realtors, as the best value in 2015. The article highlights specific products that will yield the highest return on investment, and the project listed as number one is steel entry door replacement.
Steel door replacement projects are expected to provide the highest return rate this year with a national estimate of 101.8 percent ROI upon resale of the home. This high return rate is due to the project's low cost and high curb appeal.
A standard steel entry door can reflect a homeowner's personal style, as well as the style of the home itself. Your exterior door is your home's face. It provides a first impression to friends, visitors and potential buyers. Curb appeal is especially important when selling a home. The house must catch the attention of home buyers and appeal to their taste and style. At this point, two choices arise:
Design a steel entry door that appeals to your own personal style needs.
Design a steel entry door that appeals to a wide range of potential home buyers.
This choice is dependent on a couple factors:
When do you plan to sell your home? – If you plan to sell in the distant future you might want to consider style features that appeal to your personal needs. After all, once you built it, you have to look at it!
What market do you live in? – Depending on where you live and the demographics of the people in your market, style feature popularity can vary.
So, how can you achieve a stylish exterior door that appeals to a broad audience? Remodeling.net provides some good insight on popular color trends for front entry doors in 2014. Comparing those to predicted color trends for 2015 will help you find a color that fits your needs. Steel entry doors have an extensive list of options that help to personalize the door while at the same time increasing curb appeal.
There are a variety of steel entry door style options including decorative glass and caming patterns; inspirations art glass by Provia; distinctive hardware, handle sets, locksets, lever sets and deadbolts; transom windows; door panel designs; and upgraded energy efficient glass packages. Decorative glass and caming patterns provide a unique look and design to reflect light in a certain way. Polaris patterns include Aurora, Baton Rouge, Naples and much more. ProVia art glass a beautiful glass patterns that turn your door into a work of art. The ProVia line has seven door styles and five color palettes. Imagine the possibilities of mixing and matching door frame colors with designer glass colors!
Exterior steel entry doors are also quite practical and functional. Lower-priced than wood or fiberglass doors, a steel entry door combines a thick steel skin with a polyurethane foam core. The polyurethane foam core is highly energy efficient to reduce both energy costs and maintenance costs.
So, steel entry doors provide high return on investment, low cost, energy-efficiency and low-maintenance; another added feature of a steel entry door is security and safety. Steel is strong; the steel edges create a stable perimeter to keep out criminals, harsh weather and pesky insects. They are more fire resistant than any other style of door providing a 90-minute fire wall in case of emergency.
Take advantage of this exterior project trend in 2015! Combine a low-cost steel entry door project with our free online consultation, or if you have questions, call Cleveland Window and Door at 216-531-4118 or Clear Choice Window and Door in Columbus at 614-545-6886. Be sure to follow us on Facebook for news updates, pictures and a weekly gift card contest give away!
---
Mike Foti
President of Innovate Building Solutions a nationwide supplier and regional (Cleveland and Columbus) remodeling contractors. Some of our product lines include glass counters, floors, backsplashes, glass blocks and grout free shower and tub wall panels
---