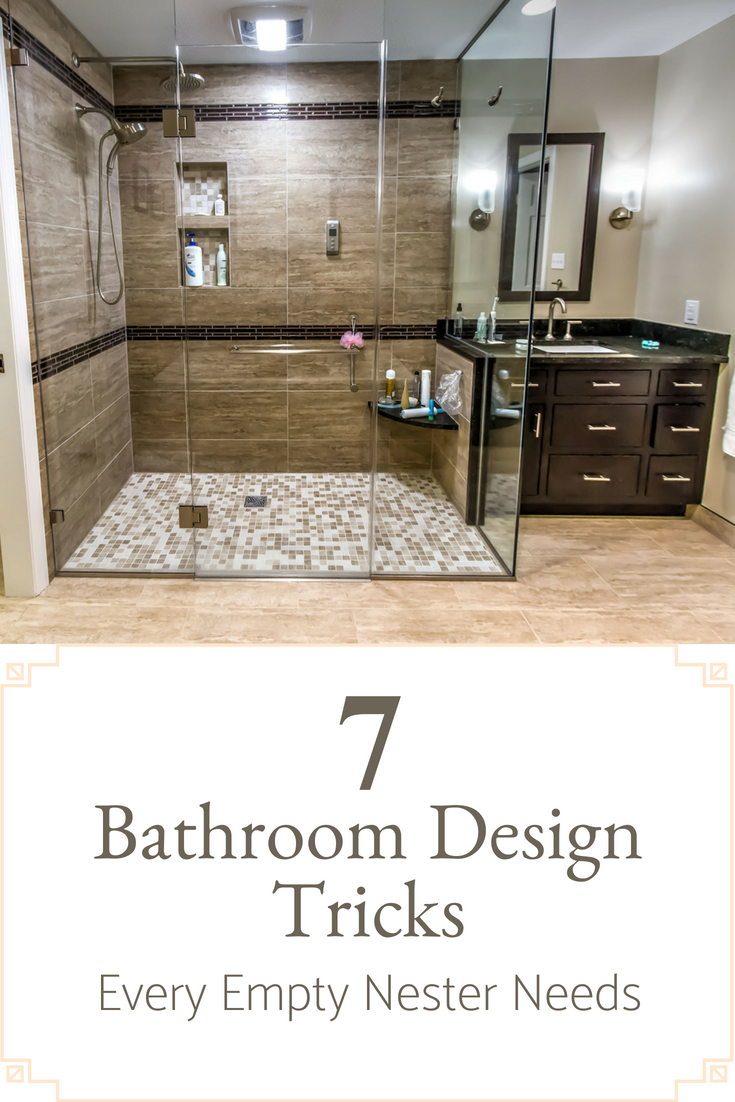 Updated March 24, 2019
The good news is – you got here. You've raised Michael, Jessica and Ashley. Now they are only 'partially' draining your wallet. Although you're not sure exactly when Michael will finish college. They are 'mostly' out of the home. You're officially an empty nester.
The bad news is – you got here. You're not as nimble as when they were cute little ones running around the backyard. You've got a few dollars to spend on yourself and your husband John (and you'd even have more if you weren't continuing to fund Michael – but let's not dwell on that sore subject now).
Your home (and especially bathroom) is looking worn around the edges. OK – if we're being real, it's one step above a disaster! Your focus had been getting the kids to high school band practice, cheerleading, football games and into a college which wouldn't force you to take second job.
Now you've got the time, money and desire to do something about your ugly, high maintenance and so behind-the-times master bathroom. You'd swear your existing fiberglass shower and mosaic tiled floor could be used as a set for a rerun of The Brady Bunch.
The problem is you don't know where to start designing and remodeling this space. You're asking yourself:
How can I give this bathroom some 'cool' factor?'
How can I make it safe? I need it to work for Mom, if she comes to live with us, but not butt-ugly like Grandma's bathroom used to look. I need it to be safe for John. He isn't moving around well after his knee replacement.
How can I create a shower which won't eat up my time scrubbing tile joints until I want to pass out?
The goal of this article is to give you answers to these questions. It's to give you 7 bathroom design tricks to make your 'empty nester bathroom' awe-inspiring for someone of any age. Let's check out the tricks.