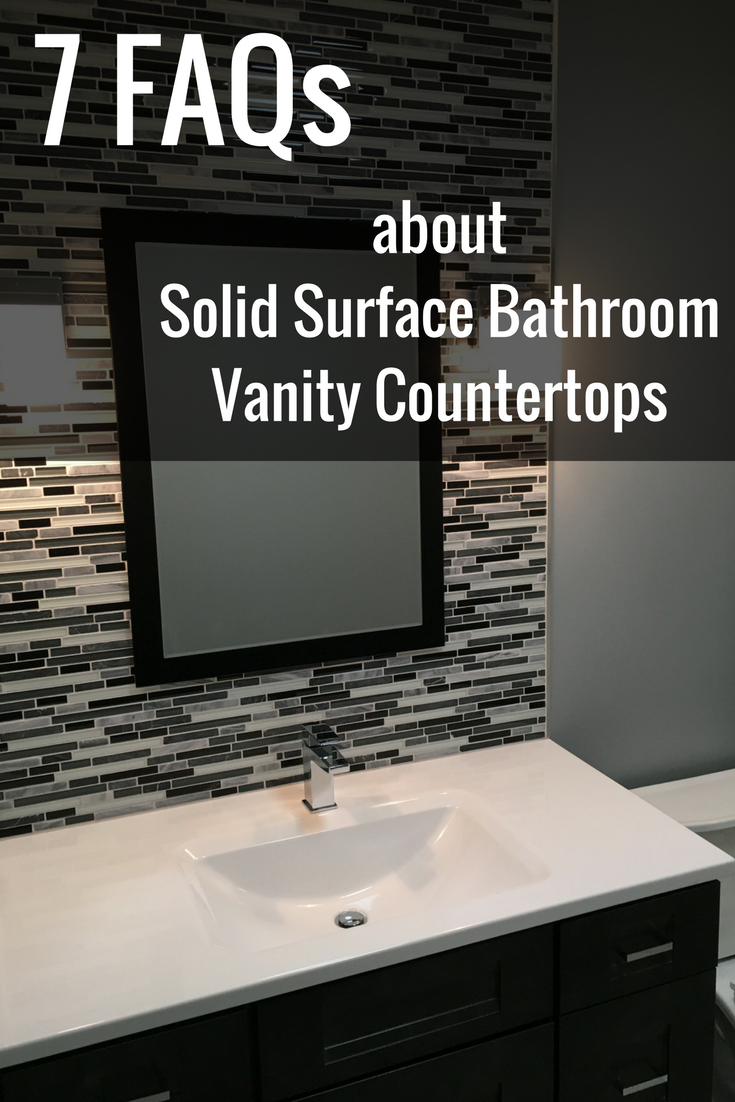 Updated March 17, 2019
If your bathroom vanity top is like most – it can be downright scary. Creams, makeup, hairspray and sticky purple medicines all fighting for space. Your countertop has to take a "lickin' and keep on tickin'." Since there are a lot of choices in vanity tops choosing one can be tough. One popular countertop material – whether you need a standard or custom size – is solid surface. You know when you are remodeling there are often too many choices. Selecting a bath countertop, flooring, shower enclosure or shower fixtures can blow your mind.
In this article, I'm not dumb enough to attempt to try to give input on all the components you may want in your remodel. I will look to give you feedback on one option, which is stone solid surface tops. I'll dig in to give you concrete answers to your slippery questions about solid surface countertops. At the end of the article if you have more questions shoot them at me (if you have more input for others chime in with what you've learned).