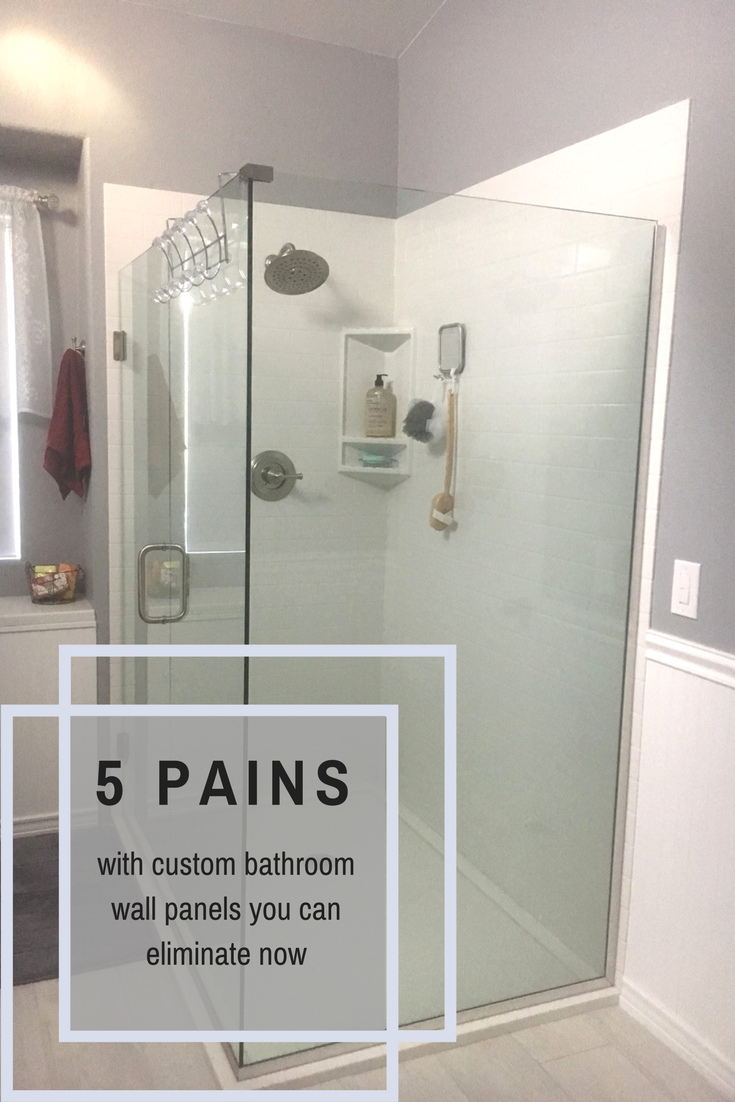 Updated March 3, 2019
If you've got a custom sized shower or tub and HATE tile you know what a pain it can be finding a long-lasting, good looking alternative. You may struggle locating any decent looking panels which don't know look like a cheap Home Depot special. Even if you do find a nice bathroom wall panel, then you get "the pleasure" (sarcasm intended) dealing with your stuck-in-the-mud general contractor who refuses to install anything but tile (another remodeling hurdle for you). If you decide to DIY this job you may not have the right tools or experience to cut the panels or end up breaking one and costing yourself more money (ouch!). The question is who you gonna call (Ghostbusters doesn't do construction work) to figure this doggone project out?
Here's a quick and painless solution for you. Read below about the 5 pains of custom bathroom walls panels. You'll learn not only about the hassle of bathroom wall panels, but most importantly get ideas to fix these problems without pulling out your hair (or yanking out your husband's few remaining hairs either).