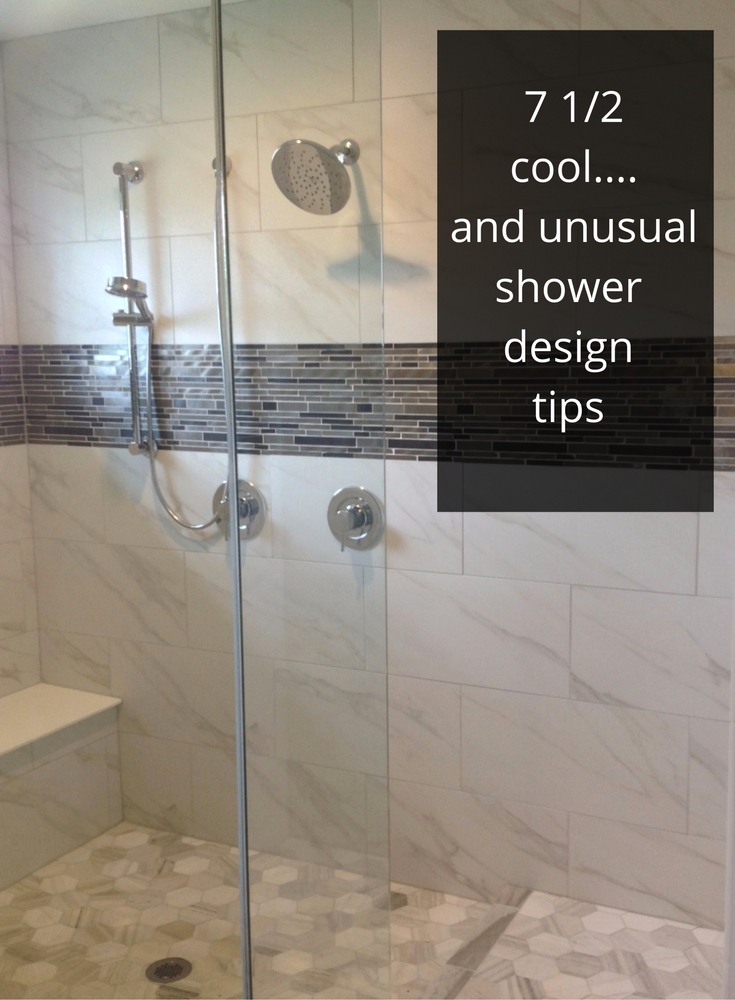 The Italians might have perfected the art of designing and manufacturing tile but these "Ohio State Buckeyes" (AKA Columbus Ohio custom builders) certainly have perfected the art of installing tile showers in unique ways. The gawkers (me included) through the 2016 BIA Parade of Homes are saying – wow!
As I quickly toured 9 of the 16 homes (I had 2 hours to "walk" – I moved fast- the show before picking up my daughter – definitely not enough time to take in this years' Parade) I was blown away by the ingenuity of the custom builders in Central Ohio. I wish I could have visited all 16 homes – but life got in the way.
If you have a chance get out to this year's show. If you don't have the time I'm going to give you a deeper look a 7 1/2 cool and unusual tile shower design tips to ramp up your home – even if you aren't building a $750,000 + new home (unfortunately most aren't but wish we were!). You may wonder what the "½ tip" is. You'll have to read the article to find out, but I'll give you a hint, it's my 2 cents of some cool things I didn't see but I think are important ideas in shower design which matter for today's families.
Let's check out these tips.