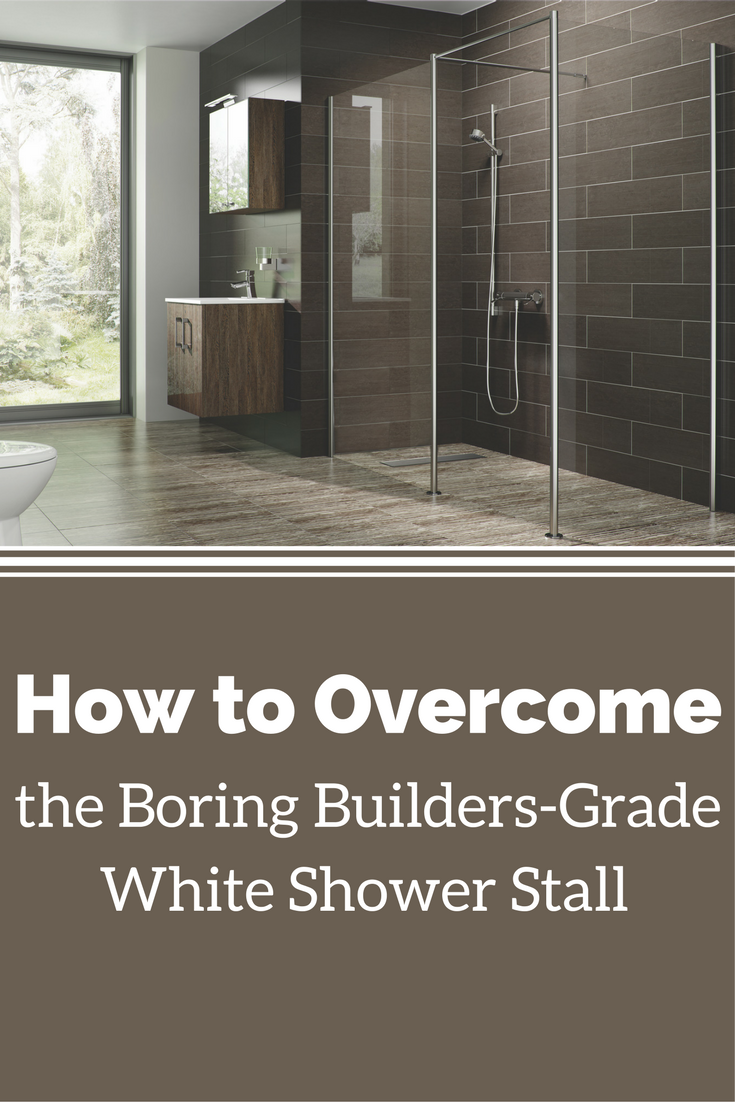 Updated March 17, 2019
When you moved into your suburban family home 18 years ago you and John certainly weren't financially set up to live in the lap of luxury (not that you are now either!). The boring, white shower stall in your first-floor master bathroom was already getting dull. It had some dirt and stain marks on the shower floor. The ugly thin-glass framed sliding glass door wasn't quite falling off the hinges, but it wasn't a thing of beauty either. You never knew cleaning the bottom track of this door would get you spewing out so many 4-letter-words a sailor would blush. The plastic shower tree you hung off the shower head isn't a thing of beauty – but what they heck – it's getting the job done (even though the soap and shampoo oozes out the bottom). You don't complain.
You have had more than your share of costs to deal with raising Chris and Emily (you never imagined how expensive raising them would be). Now with the kids "almost" off the payroll (Emily already has her first "real" job as an Account Executive with a tech company and Chris is rounding into year 4 (lucky you – sarcasm intended) of his "5 year" college plan. The end of funding the kids is ALMOST in sight.
Now it's time for you and John to finally enjoy more vacations and ditch the ugly master bathroom shower you've been putting up with for 18 years. But how can you get a shower which is fun, stylish, comfortable and low maintenance without draining your wallet and sucking up all your vacation funds?
In this article I'll look at 7 smart ideas you can use to blow up your boring, white dirty-looking builders grade shower without using up all your mad money. We'll take a "bottom up" (starting with the shower floor pan, then the wall surrounds and finally the enclosure) look at how you can transform your shower.