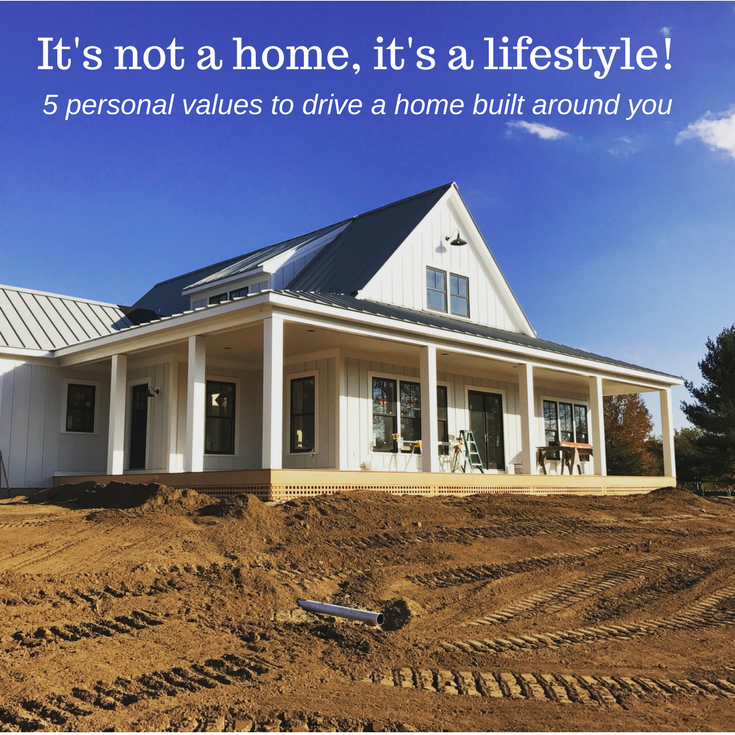 Updated March 16, 2019
For some a home can be viewed as a pile of sticks, bricks and shingles – a dwelling, a simple roof over your head. For others (like Sandy and Jeff Alexander of Stonington Connecticut) a home is much more. It is the hub of family life, an extension of who they are and of what they value. You may be wondering how can people view their homes so differently? I believe is tied into connection with your surroundings, the importance of family life and how you want to interact with the world around you.
When I talked to Sandy about the beautiful modern, bright and airy farmhouse (she worked with builder Nick Lehto of Lehto Design Build on the project) she said to me, "Mike – this home (and architecture in general) has been a love for Jeff and me. We didn't want to build any old house. We were building our forever home. A place for Jeff and me and our 6-year-old son Brody to enjoy and do things together. We wanted to spend as little time as possible maintaining and fixing this home. We were determined to build a home which was sustainable, cost-effective and respected our planet."
Are you looking for more than just sticks and bricks slapped up by "ABC Crank-It-Out Production Builders Incorporated?" Do you want a home which connects with who you are, with what you value? If so, read on to see how Sandy and Jeff incorporated personal values and a desired lifestyle into their modern forever home.