Warning – This post is not about home remodeling. It's about reflecting and being thankful for today.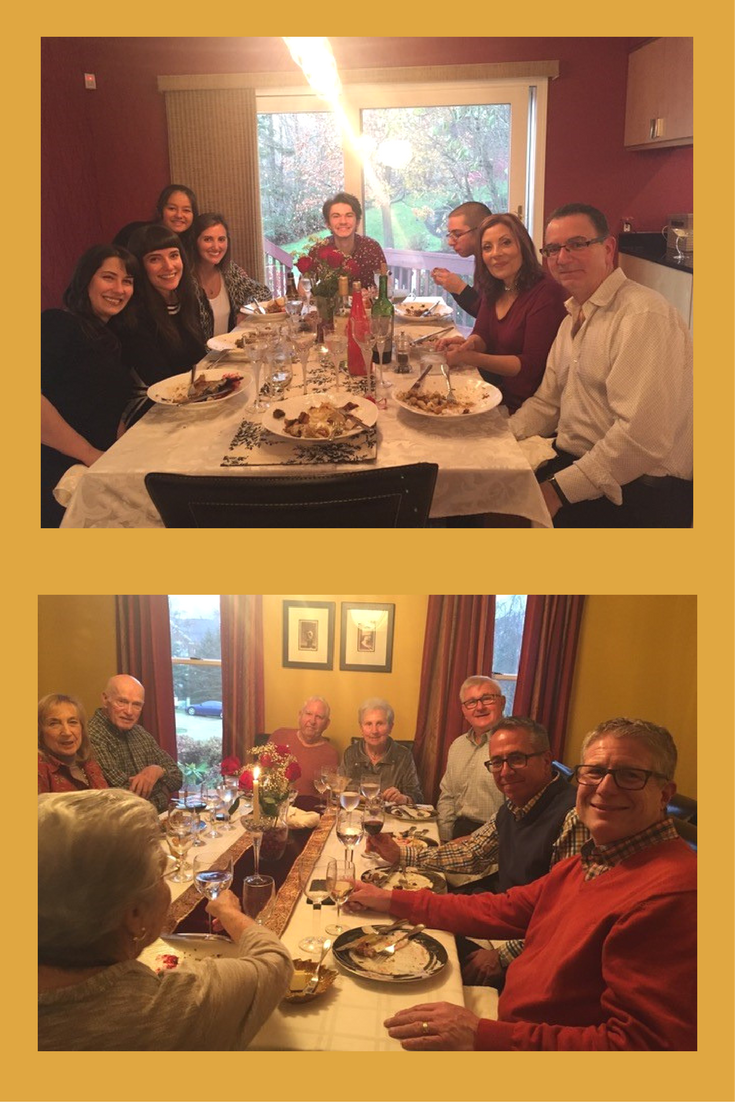 I'm so excited for Thanksgiving. It's my favorite holiday. Our dinner includes my sister in laws world famous (OK – I'm exaggerating, but not by much) Greek-style chestnut stuffing. In fact, I don't let her in the house until she turns the stuffing over to ME! My sister Venera makes a killer classic cheesecake. My brother in law Gulio's takes control of two fried turkeys (he resembles a master scientist in his meticulous cooking process). And I can't forget Rose making my (almost) brother in laws Mark's favorite – baked brie with cranberries on the top. Yum!
There will be laughter. Lots of laughter.
There will be candles burning and a table setting fit for a King and Queen (no King and Queen have shown up yet…maybe this year).
After dinner I will be manning my "battle station" (AKA the kitchen sink) along with Mark. We will be hand washing the fancy stem wear and huge platters which only come out on special occasions. I love doing this job (yes – I'm weird). The kids (note: these "kids" range between 15 years old and 29 years old now) will be playing Candy Land (a fun traditional my daughter Jade looks forward to).
While all this food, family camaraderie and cheer are fantastic – this IS NOT what Thanksgiving is about to me.
Thanksgiving for me is about reflection. Reflecting on my too-many-too-count blessings. As someone reading this post you are part of these blessing as well – even if I've never met you before yet (read on to find out why).
I hope my blessings (I'm an eternally optimistic glass-half-full guy) help you find good things to embrace in your life today (even if you're going through tough times).