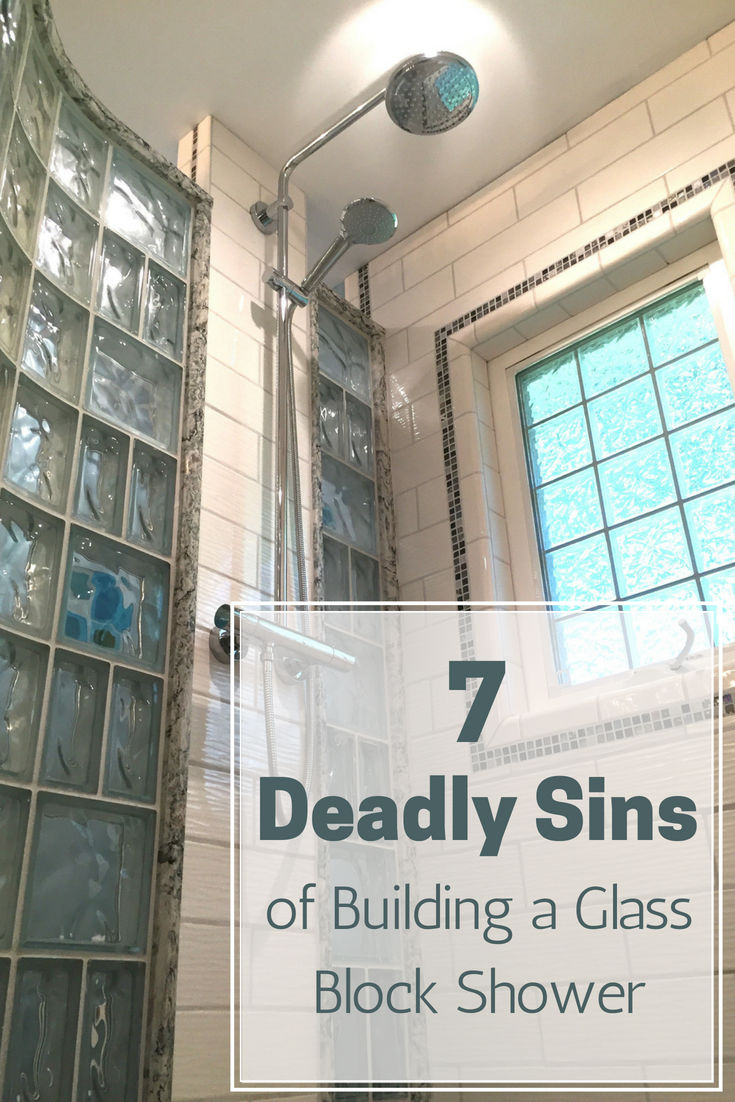 Updated March 24, 2019
You know you've been 'around the block' a time or two when you're on an appointment and the potential customer asks if the younger person with you on the call is your son. Yes – this really happened to me earlier this week. Of course, I joked and said I was going out to buy my hair coloring and get rid of that pesky gray color later that day!
You may ask, what does my embarrassing moment have to do with 7 deadly sins you shouldn't commit when building a glass block shower? Here's what.
In reality I've got a 'few notches around my personal tree trunk' (and maybe a few extra pounds as well) designing and working with glass block showers. To be exact I've been working with glass block walls and windows since 1985 (my standard line is I started working with this stuff since the age of 10. I'm lying, but I'm going with that line anyway!).
What this means is I've seen a LOT OF mistakes along the way. I've had homeowners and contractors waive their imaginary white flag trying to figure out a glass block shower and call saying, "Mike, can you help get our arms around this doggone mess?"
The problem with glass block showers is they aren't the kind of thing you do every day, every week, every year or even every decade for that matter. Bathroom remodeling is something you hopefully (for your pocketbook's sake) do every 10 to 30 years (as your needs, styles and home you live in changes).
My goal in this article is simple. I want to save you from taking an unnecessary beating (with expenses and frustration you don't need to endure) while doing a glass block shower for the first time.
If I'm successful you won't commit these 7 glass block shower sins and get burdened with the costs associated with them. I can't promise you won't commit other sins. Those you'll have to take up with the 'person upstairs!