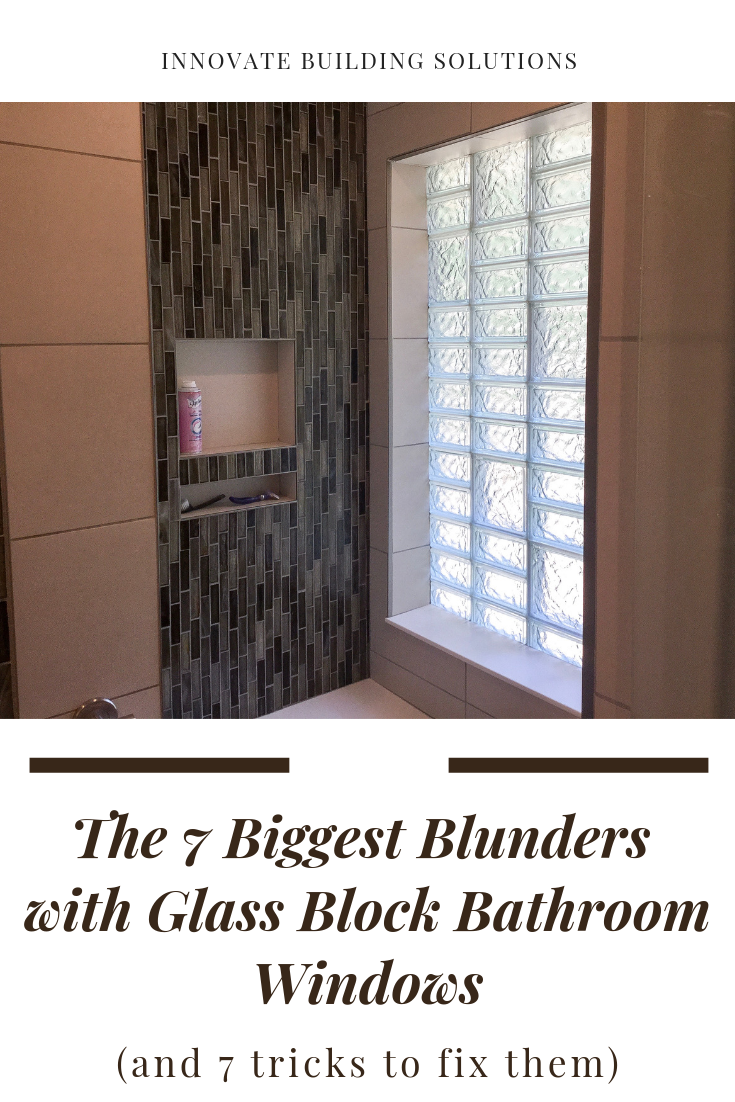 I've been around the (glass) block (OK, I know that's a bad play on words) a long time. I started in this business in 1989 (I like to tell people I was only 11 years old at the time, but nobodies buying it). In these 30 years I've seen a lot of glass block bathroom window jobs. Some supplied and installed by my business, others not.
Glass block is thought of as a 'masonry' product (mortared together block by block with an old, grizzly mason). Homeowners and contractors struggle with masonry-built glass block windows. They're not sure how to design their window. They don't know how it should be installed into a framed opening (since most bathroom windows aren't installed into concrete blocks or poured walls, like basement windows).
This lack of knowledge (and the bad information they get along the way) results in some UGLY-looking jobs which don't last. My business has seen (and fixed) many of these ugly jobs (or you can call them blunders).
The fact is these blunders (AKA crappy jobs) didn't have to happen. In fact, glass blocks can be simple to design and install…if you know a few tricks.
In this article my goal is simple.
First, I want to identify the top 7 blunders I've seen in my waaaay too many years in the biz.
Second (and most importantly), I want to give you practical ideas (or tricks), so you don't fall in the 'bad project' trap. I want you to have a bathroom window which looks sharp and is designed, fabricated and installed to last (I was going to say to Infinity and Beyond, but that sounded too corny).
So, let's dig into the 7 biggest blunders (and practical ideas to fix them) of glass block bathroom windows.