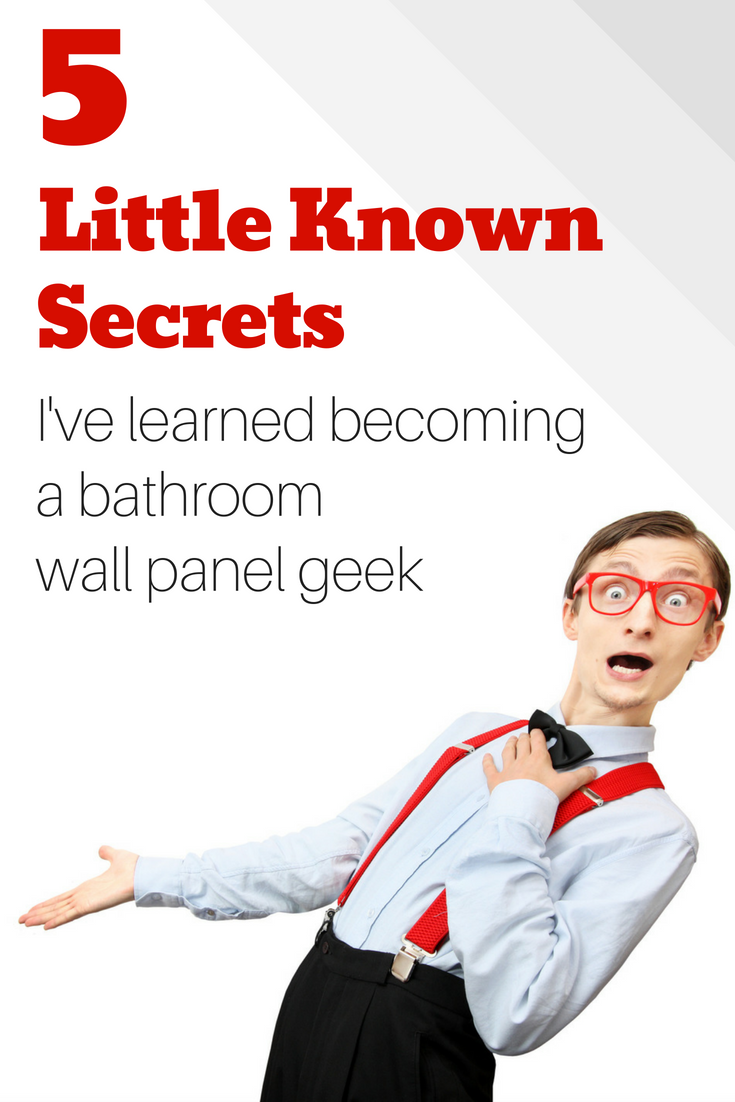 Update March 23, 2019
I never expected to become a bathroom wall panel geek.
I grew up a mini-Alex P. Keaton (for those of you not old enough to remember he was the young business-geek son on the sitcom Family Ties popular in the 1980's – yes I'm dating myself here). My heart and passion were business and finance. The dream job I wanted when I graduated from Carnegie-Mellon University with my B.S. (it doesn't mean what you think) in Business Administration was to get a job as a strategic planning consultant with McKinsey and Company (a hot consulting company).
That's not how things worked out.
After 4 years doing the 'corporate thing' as a Product Manager at a cutting tool manufacturing company, my Dad let me buy (he floated me the loan actually) 50% of his glass block contracting business. Away with the 3-piece suit and fancy mahogany desk. Say hello to jeans and hanging out with 'gontractors' (that's how you say contractors with an Italian accent).
I got into the bathroom wall panel business like most entrepreneurs. I morphed into it. Here's how:
Glass block shower walls led me to offering shower bases to go with them.
Shower bases lead me to acrylic bathroom surround panels.
Acrylic bathroom surround panels lead me into 4 lines of wall panels (so far) – cultured granite, a decorative PVC composite line, high gloss panels and thin acrylic panels.
I started in bathroom wall panels with standard 1/8" thick acrylic panels – like you see from 'one day bath' companies Bath Fitter and Rebath. Today, this line is a small part of what people are buying from us. The world has shifted. We have shifted with it.
With all this being said, my journey into bathroom wall panel geekdom probably doesn't matter one iota to you (hey- what exactly is an iota anyway?). If you're like most people, you're confused researching the plethora (that's a fancy word I threw in there to make you 'think' I'm smart) of choices in wall panels. You're left to 'sift through the rubble' and figure out which bathroom or shower wall panel line will work best for you. Many homeowners are confused in this process. That's why I wrote this article.
My goal is simple. Explain to you 5 little known secrets I've learned in my years educating, selling and (my company) installing bathroom wall panels (you wouldn't want me installing, I might have the smoothest hands in the bathroom remodeling industry!). I want you to make the best choice for you the first time out.
Below you'll find these secrets. At the end of the article let me know which ones have helped you and if any others are simply too 'out-there' for you (I can – at times – resemble that remark).