Warning
This post is about learning from life's circumstances, it's not going to help you with your home remodeling project – but it could help you with (what I'll call) "personal remodeling!"
It happened again…. another fateful Saturday morning run
I'll admit it right up front – I've got an obsession with running. Every single day, 1 hour a day (and I frequently post to social media while I do it). Yes, I'm a sick guy! But this post is not about my continual daily jogging discipline, it's about the pain near my heart (again) which stopped me in my "tracks" (or basement concrete floor in this case) – and the personal learning which followed.
Taking a quick step back
For those of you who have been following along at home (and like reading my blog) you know on a beautiful sunny morning on June 4th 2016 I suffered a heart attack while running up a hill in my Akron Ohio neighborhood. I reflected on this event and what I learned from it in a post titled, "I get to live my 1%, 7 simple steps on living life more fully." But let's get back to today's story.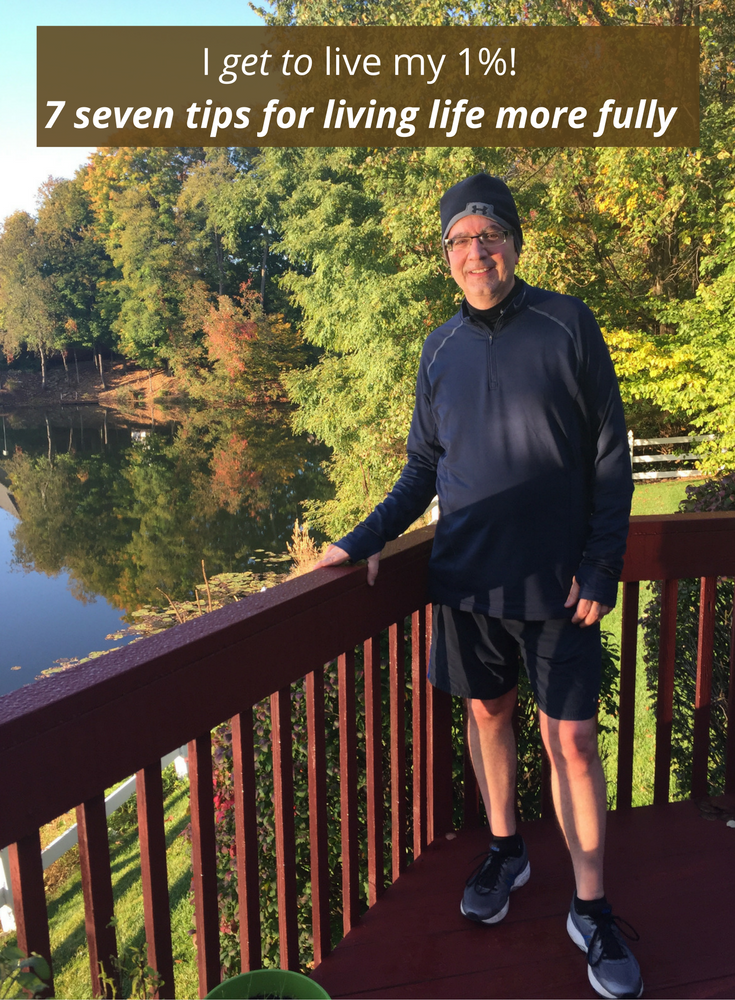 Saturday January 7th 2017 – Local ER trip #1
There was nothing special about this day. I was doing the usual – early morning laundry, blog writing and social media posting. Then it was time for my run. I'm 35 minutes into and my mind is escaping into the exercise – getting into that "runners state" most people think you've got to be crazy to experience. Then it started.
A pain and pressure in the center of my chest. What????? Not again!!! The pain wasn't crazy and nasty. Something told me it's just not right. I didn't fall off this cardiac train yesterday.
I was smart enough to stop – but then kept walking for a bit (need to try to get that 1 hour in). I told Rose (my wife/Dr. and smart one in the family – ha! ha!). I knew where this was going to lead. The ER.
Emergency room trip #1. Blood enzymes – good. EKG – good. Blood pressure, pulse – excellent (I always rock those stats). Got to watch the Steelers blow up the Miami Dolphins 30-12 in between waiting for all the test results (I know my East Coast business partner and friend, Ron Clelland, is smiling about this game). I'm sent home (cool) with a date for a stress test on Tuesday January 17th.