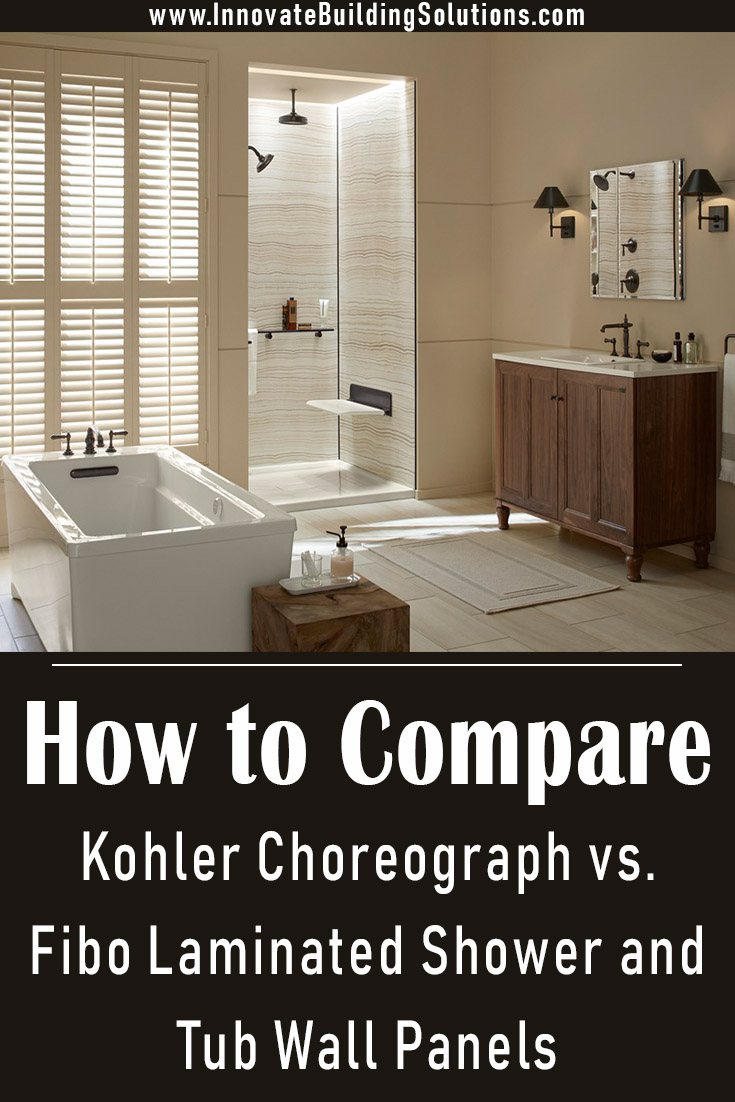 Deciding on the right shower and tub wall panels is tough enough, but it becomes 'doubly-difficult' when the two systems you're comparing are newer to the United States market (even if one of them has been around the world market for over 26 years).
While Kohler Choreograph (also known as LuxStone) and Fibo laminate wall panels are both 100% waterproof, simple to maintain, respected brands in their country of origin (everyone knows Kohler in the United States and Fibo is used in 1/3 of the homes in Norway) and are an excellent alternatives to tile, this is where the similarities end.
As you'll see below the Kohler and Fibo wall panels both have their strengths and weaknesses, just like you and I (note: even my wife of 35+ years thinks I have a few weaknesses…OK I'm lying, she thinks I have more than a few!).
In this article, I'll present the advantages of each product and brand. At the end, I'd love to hear your opinion on which you'd choose for your next bathroom remodel or renovation of a vacation home rental bathroom.