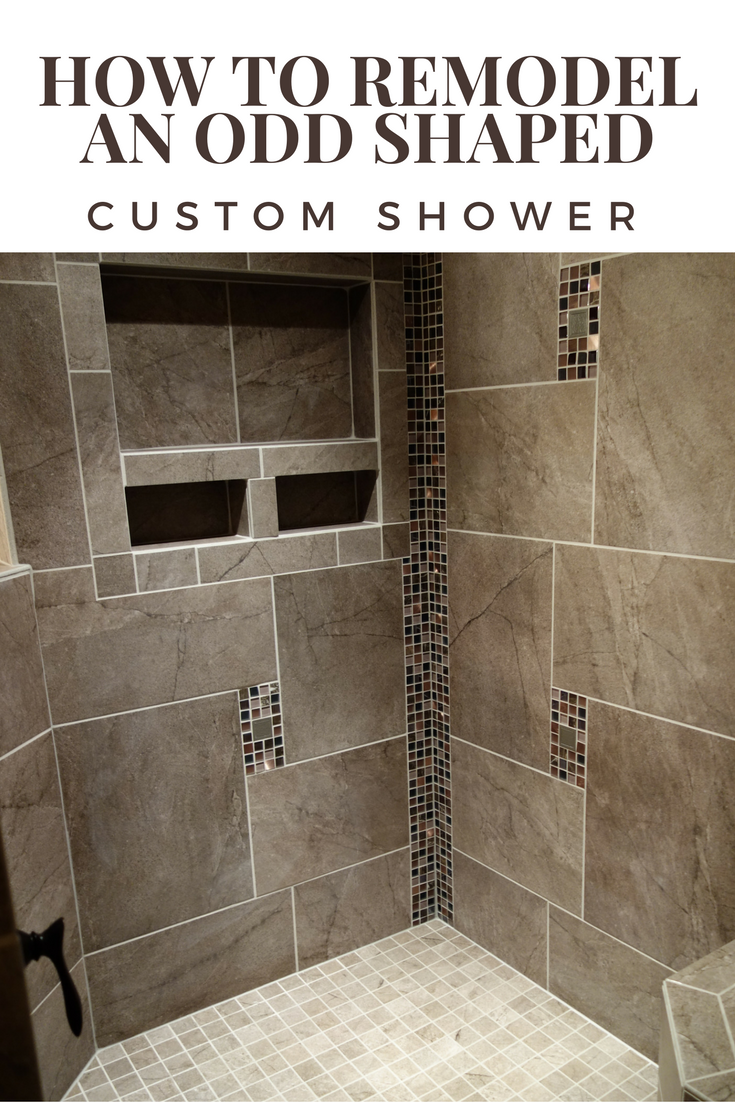 Updated January 20, 2019
As your kids might have phrased it when they were younger (if they talked about shower enclosures…which would have been kind of strange), "Do you have the odd shaped shower from "H-E-double hockey sticks?" Do you think the person who designed this "gem" must have been on something because custom shaped doesn't even do it justice! It's cramped and dark and the old tile grout joints look horrendous. You'd like to just throw your hands up and say HELP – but that strategy alone won't be enough to create a new shower you'll actually want to use and won't kill your budget. So how can you tackle this mysterious odd-shaped shower puzzle you've got?
In the article below I'd like to take you through a 5-step process to remodel your crazy custom shower into a space you WILL want to use. I wish I could tell you you'll also be able to get this shower done as cost effectively as a standard alcove 60 x 36 kit you see at your local home center store – but that's a pipe dream (sorry to burst your bubble here – but I need to give it to you straight!).
Without further delay let's dig into these 5 steps.