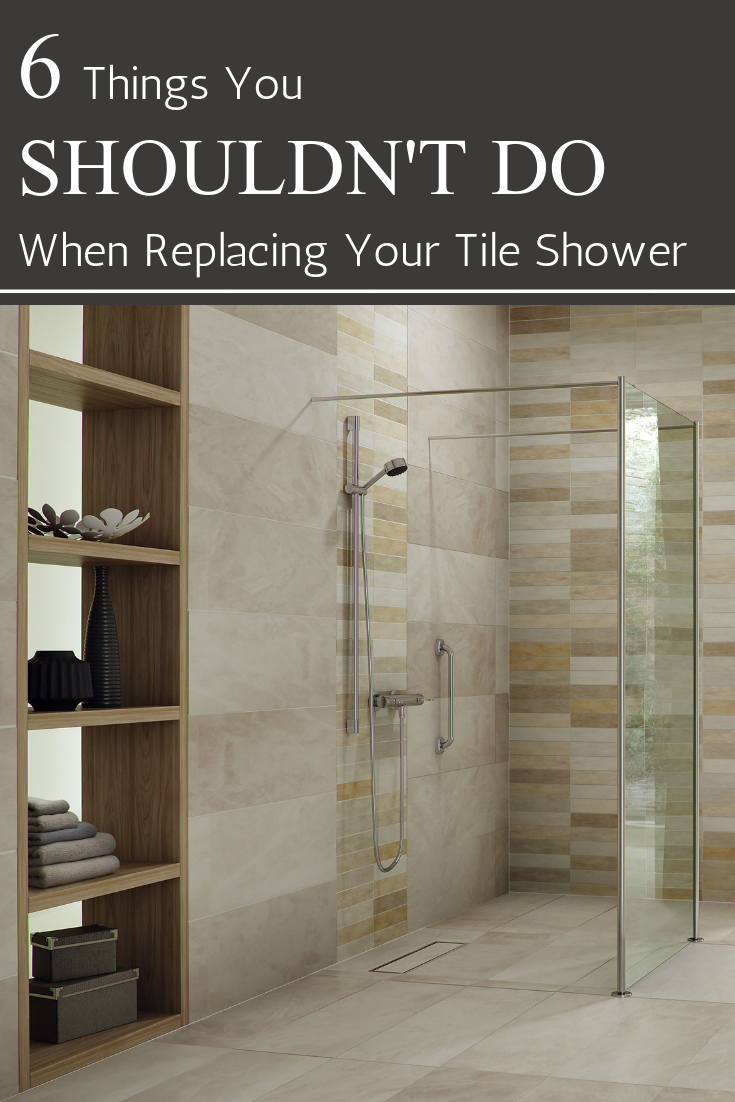 Updated March 23, 2019
Old tile showers are a pain.
Moldy and dirty grout joints. Shower curbs which are too tall and dangerous to step over. Cracked shower pans which leaked onto the floors below. And I haven't even mentioned the constant maintenance. Who doesn't love spending time with a scrub brush cleaning grout joints (sarcasm intended)?
If you're looking to replace your old tile shower – the last thing you want to do is repeat the mistakes of the past. If your shower is screaming 'replace me,' the question becomes what mistakes do you need to stay away from this time? How can you get a new tile shower (or a look-a-like tile shower – more about this later) without the hassles your last one caused you?
In this article my goal is to give it to you straight. I'm going to tell you 6 things you shouldn't do when you replace your old tile shower. These tips will help you get a nicer looking shower stall with less effort and maintenance from you down the road.