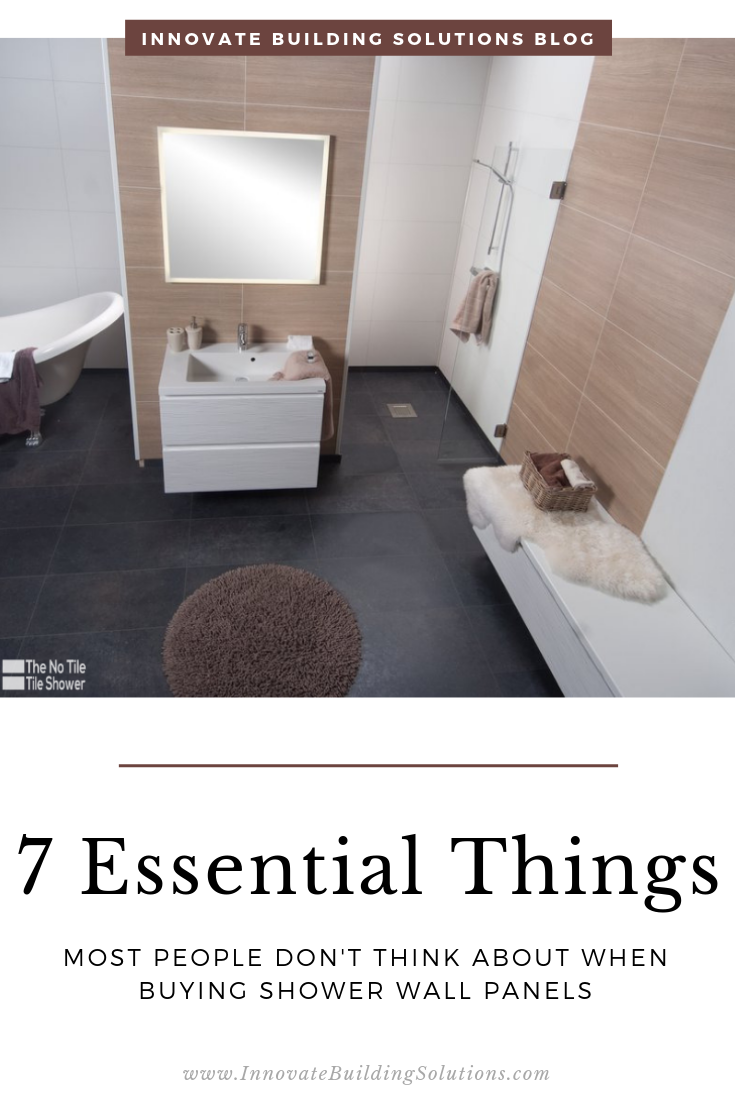 'So, you've had it up to here' (as Mom used to say) with dirty, ugly, moldy grout joints in your shower.
You've told your spouse, either this tile shower goes, or I do.
You've started 'kicking the digital tires' for a solution. You're comparing different shower wall panels systems from acrylic to cultured granite to PVC composite to laminated wall panels. You're almost ready to pull the trigger and plunk your money down.
However, there's still something gnawing at you. You still feel you're missing some details you need to make the right choice.
This uncertainly when buying shower and bathroom wall panels is common. Many homeowners (and even professional contractors) don't have experience with the products out there. You're a rookie and don't want to screw up!
The question becomes how can you make sure you've thought of (almost) everything before you make the best choice for your project?
That question is what this article is looking to answer. My goal here is simple. I want to point out 7 essential things (along with a few pointers) most people don't think about (but should) when buying shower wall panels.
I want you to get it right…. the first time.
So, without further delay let's dig into these 7 essential things.