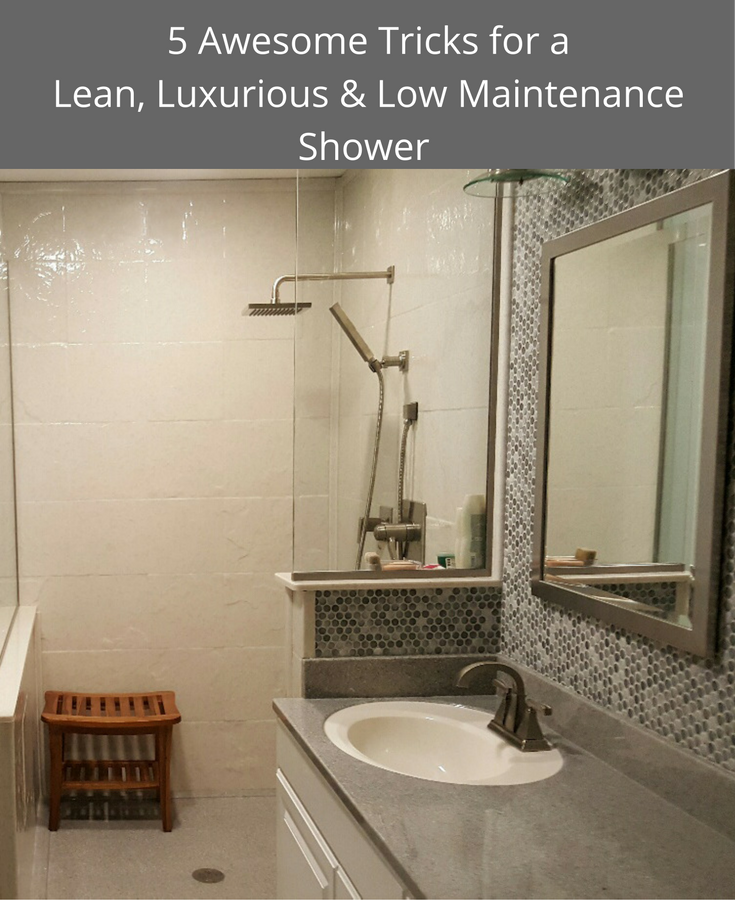 Updated August 18, 2019
Shower budgets are tight (anyone with 3 kids like me can relate to budgets!) and time to maintain them is even tighter. People want to have more function in less space (just check out the growth in the "not so big home" and "tiny home" movements). To make things even more challenging the desire for a higher level of style and luxury escalates every time we check into a sleek, contemporary hotel room.
How do you combine lean (in size and price), luxurious and low maintenance into a new shower project? You've got to dig into these 5 "tricks" to get the "treat" of a shower which will last (without a lot of maintenance effort from you) and look great. Let me know at the end which trick can help you the most.