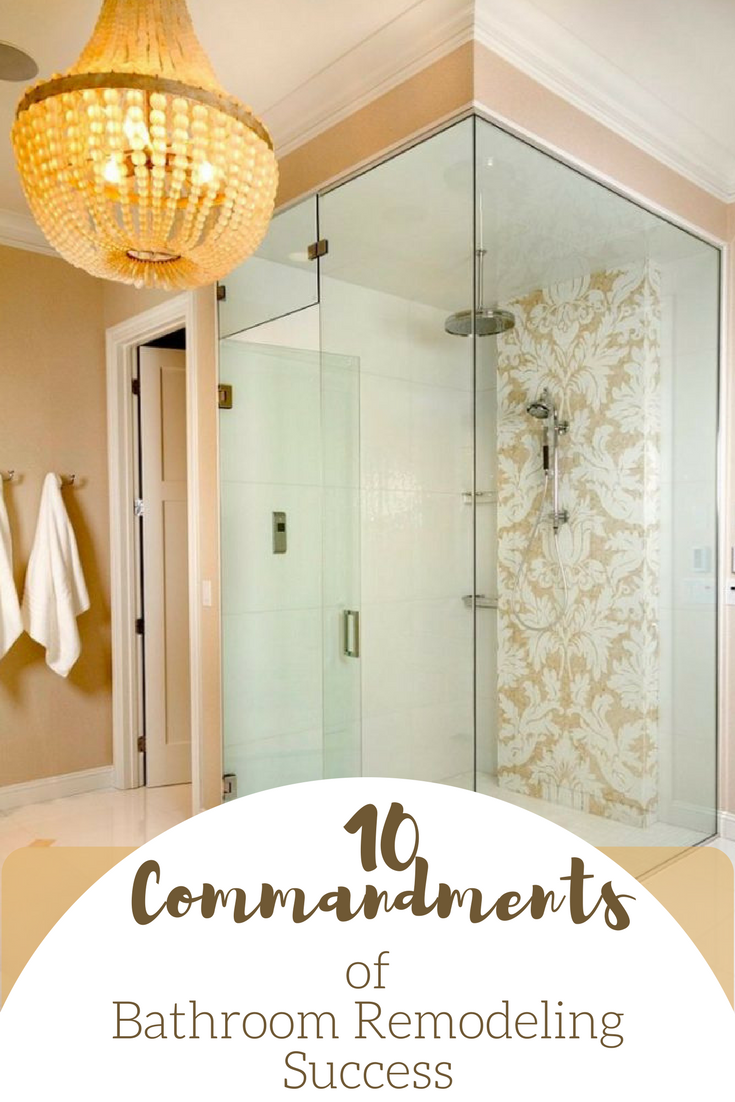 Updated September 15, 2019
You've decided to venture out into the harsh-cruel world of bathroom remodeling for your own home or one of your rentals. You're no longer willing to be a slave to an outdated, unsafe and flat-out ugly shower, tub, vanity, toilet – you name it. You desire the promised land of a Pinterest and Houzz-inspired bathroom. A space which is relaxing, well-light, safe for your family, with plenty of storage. This bathroom won't have you on your hands and knees praying for a savior to liberate your hand from your scrub brush.
Making the decision to remodel is easy. Planning and doing the job -whether you hire a 'professional contractor' (you may debate if there is such a thing) or rolling up your sleeves and doing it yourself – is another thing.
You need guidance and support.
At times you need a savior to bail your butt out. Ouch!
How can you move from the vision of a beautiful spa-inspired bathroom, minimize the trials and tribulations of the construction process and be 'saved' from the nastiness which is your current space?
You could go into the Mojave Desert looking for a stone tablet with words of bathroom remodeling wisdom. I doubt you'll find anything useful. You will locate funky lizards, cougars and tasty prickly pears (if you haven't tried this fruit, you should – but I digress). Bathroom remodeling inspiration will be in short supply.
A better strategy – crank up your electronic tablet and put into practice the 10 Commandments of bathroom remodeling success below. Will they save you from all trials and tribulations along the way? I doubt it. They will get you a more inspired bathroom with less hassle along the way. Your friends and family may exalt you and your bathroom transformation – and even want to check out your 'throne' (I'm getting too flowery here). Let's check out the 10 Commandments.