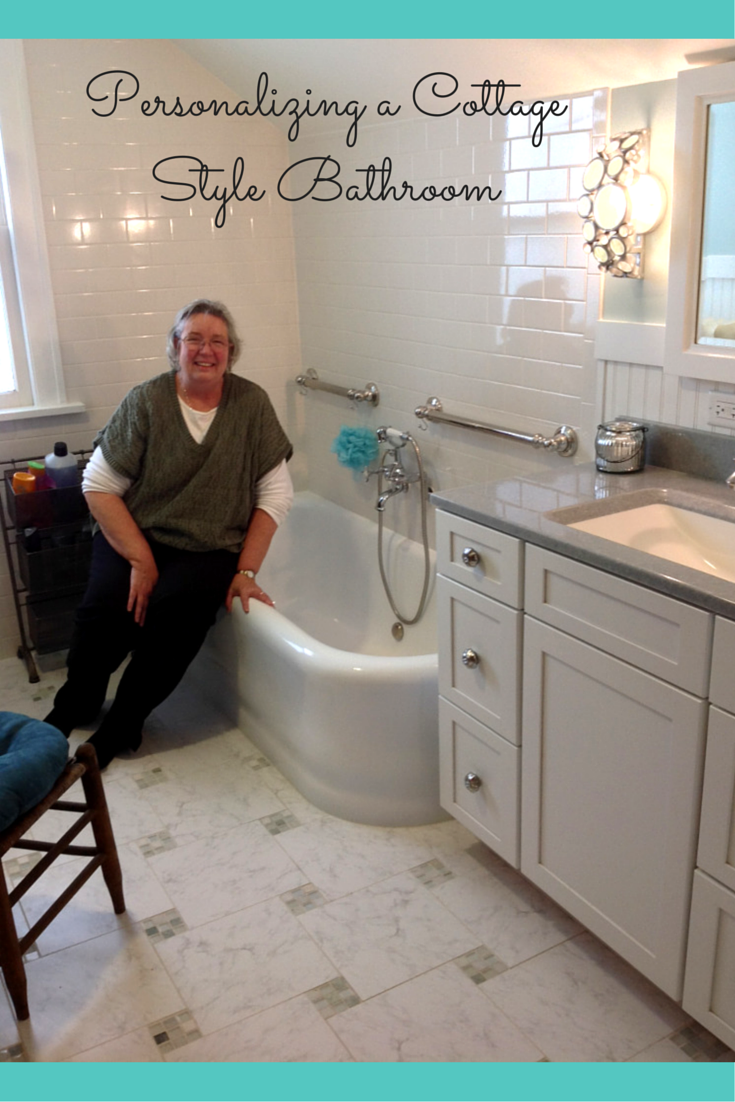 If you're looking to remodel your bathroom would you prefer to work with a contractor who tells you, "Lady – this is how we're going to fix your bathroom" or one who asks, "Ma'am – how can we help you make this space fit your personality, style and needs?" Such was the choice facing Catherine Lee of South Euclid Ohio when she decided – for the first time – to contract out a remodeling project (all her previous projects she did on a DIY basis with her husband).
Catherine was looking to not only remodel – but transform – her 1919 main bathroom. This space had a beautiful vintage oversized cast iron tub and her goal was to create an artistically fun and relaxing space with the feel of a seaside cottage (despite being in Northeastern Ohio!).
Learn below how Catherine along with the design (Jeff Merrell) and construction (John Fronek) leaders of the Cleveland Design and Remodeling division of Innovate Building Solutions were able to deliver on her vision at a budget she could afford.