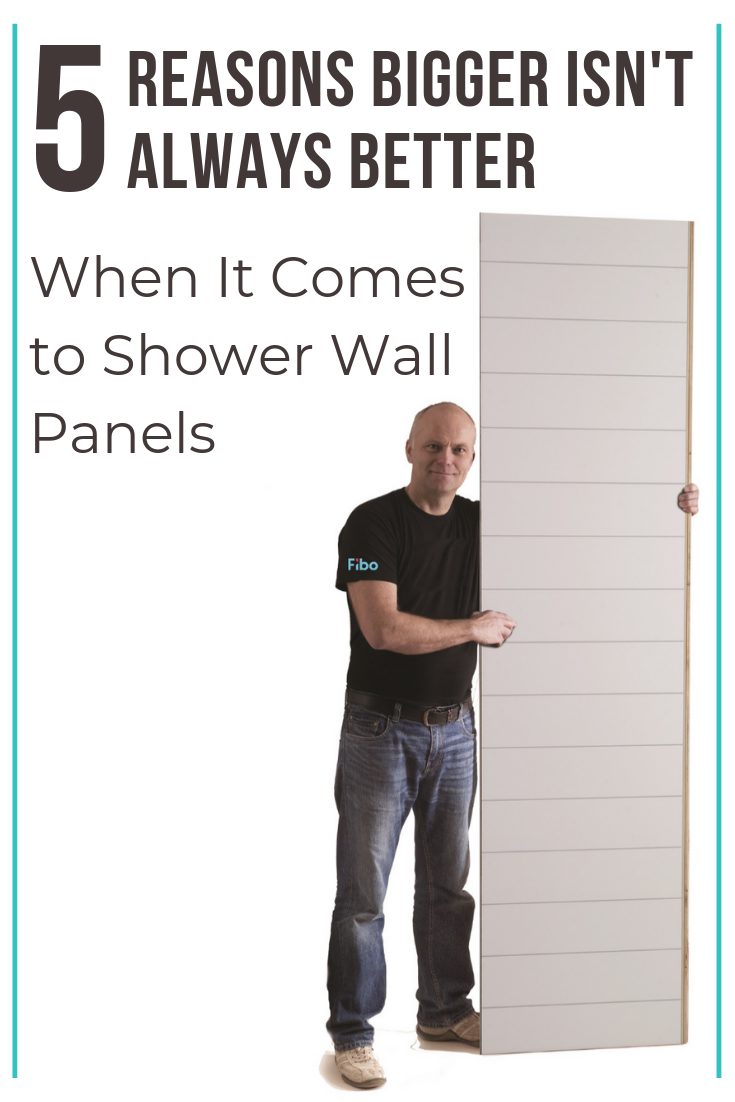 When it comes to a bowl of Graeters Chocolate Chip Ice Cream, in my book bigger is always better. My wife Rose (who is also a Doctor), has a slightly different opinion. She thinks my obsession with the big bowls of ice cream I eat at the end of the night is a bad idea. She brings up the fat content. She mentions my cholesterol. She mentions grams of sugar.
I say to my 'delusional self,' where's is Rose coming up with all this crap anyway?
When it comes to shower wall panels (much like my desire for big bowls of chocolate chip), it's assumed by professional contractors and DIY homeowners that bigger is always better. However, this simply is not the case.
In this article I'm going to dish out (no – you're not getting my ice cream), 5 reasons you should pause before assuming bigger one-piece shower wall panels are best for your next bathroom remodel.
At the end of the article, let me know if you agree that smaller can be better (in shower wall panels, not in my ice cream consumption).