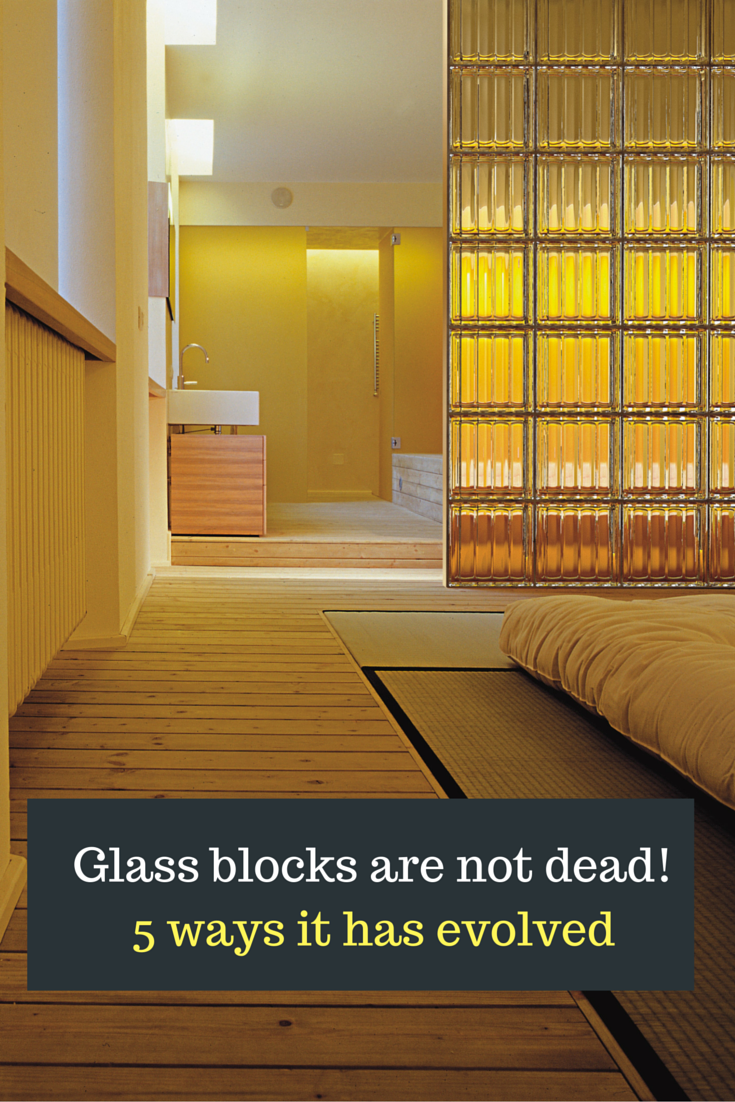 Warning – This article may be controversial to some.
I have to admit with many designers, decorators and architects I hear the following comments:
Glass blocks are dated.
Glass blocks are an old school material.
Aren't those blocks just for basement and factory windows?
While the use of glass blocks for functional (not too sexy) projects like basement, bathroom or factory windows makes sense for security and improved energy efficiency, the material has evolved dramatically with some cool designer products no one seems to know about. Why are glass blocks seen as dead or dated? Why is this product the "Rodney Dangerfield" of building materials (i.e. it gets no – or minimal – respect)?
I would contend the marketing of these cool products has been woefully under-promoted. With this lack of promotion a common refrain of designers is often, "glass blocks are dead." They aren't dead – the problem is no one really knows what's cool and hot with them.
In this article I'm going to take you on a journey to see how this classic material has evolved into a contemporary element which can fit into a home or business with a modern design aesthetic. Let's take a look at 5 specific ways glass blocks are being resurrected right now "from the dead" into a new modern design-forward building material.