Glass Blocks are not Dead! 5 Ways a Classic Material has Evolved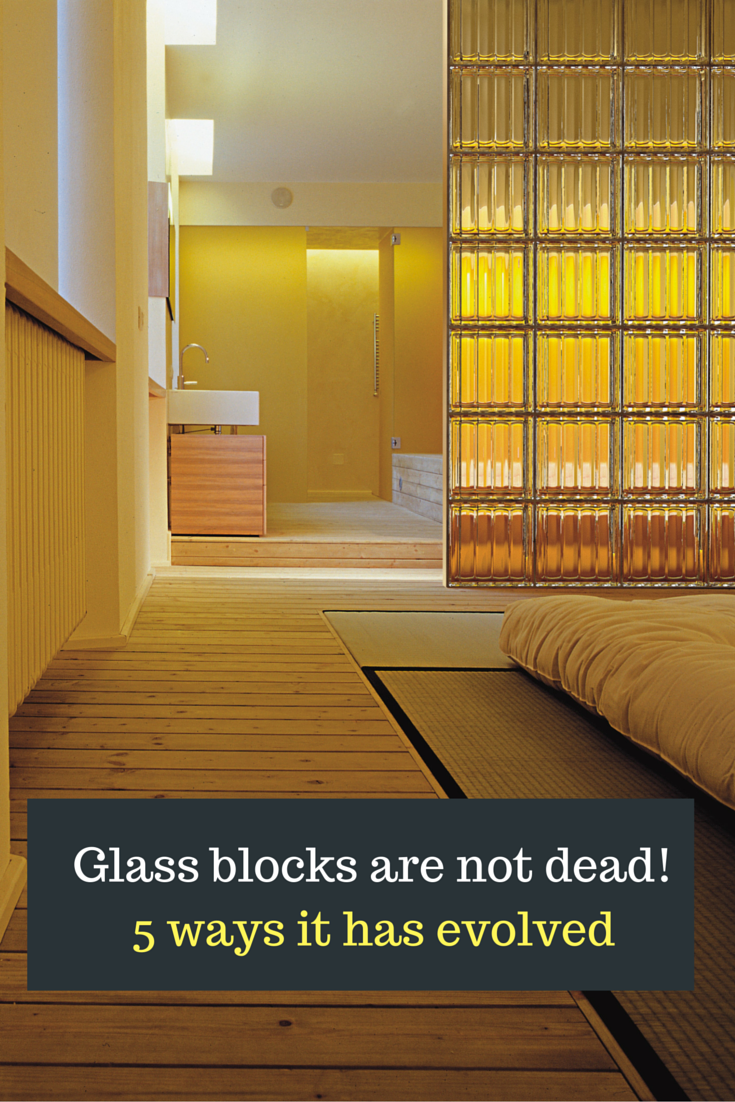 Warning – This article may be controversial to some.
I have to admit with many designers, decorators and architects I hear the following comments:
Glass blocks are dated.
Glass blocks are an old school material.
Aren't those blocks just for basement and factory windows?
While the use of glass blocks for functional (not too sexy) projects like basement,  bathroom or factory windows makes sense for security and  improved energy efficiency, the material has evolved dramatically with some cool designer products no one seems to know about. Why are glass blocks seen as dead or dated? Why is this product the "Rodney Dangerfield" of building materials (i.e. it gets no – or minimal – respect)?
I would contend the marketing of these cool products has been woefully under-promoted. With this lack of promotion a common refrain of designers is often, "glass blocks are dead."  They aren't dead – the problem is no one really knows what's cool and hot with them.
In this article I'm going to take you on a journey to see how this classic material has evolved into a contemporary element which can fit into a home or business with a modern design aesthetic. Let's take a look at 5 specific ways glass blocks are being resurrected right now "from the dead" into a new modern design-forward building material.
Evolution #1 – 3D light transmitting glass wall art blocks

 Have you ever gone into a cool hotel, luxury modern home or office building and see 3D walls which add depth, style and drama to the space? These designs literally pop out of the wall. They demand to be seen. While these elements are cool – the one thing they can't do is transmit light through the wall. What if you had a material which could do both? Provide the ability to move light with an artistic flair and be a functional wall. With textured glass blocks this is actually possible. What's cool is you can even fun naming them. When I showed some people I know the glass block style below they coined it the "Madonna block." Can you guess why?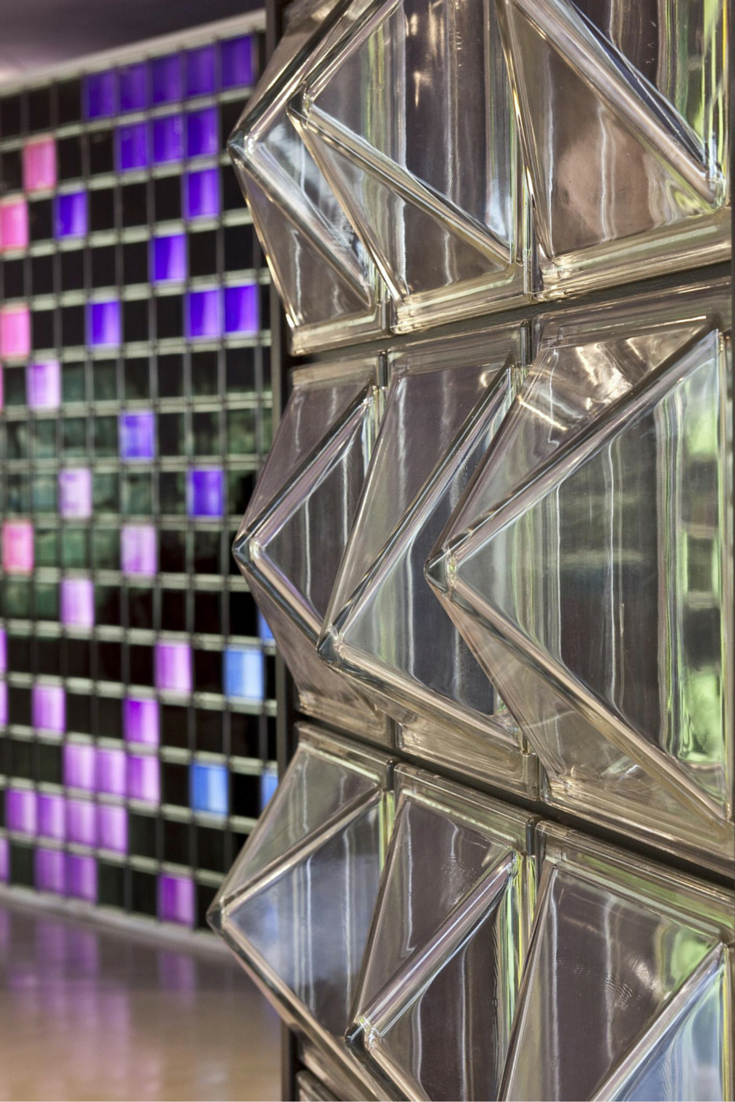 Evolution #2 – Glass bricks for walls and even landscaping!

When most people hear the term brick they think of the traditional clay material used primarily on the outside of a home or building to provide the classic elegance which stone masons and bricklayers have installed throughout the ages. But did you know bricks can be made out of glass to offer a stylish design element which is as sleek and contemporary as it is sturdy? Whether these glass bricks are being used as partition wall in the kitchen of a luxury home or even as a light transmitting decorative border in a landscape design – the result is stylishly elegant!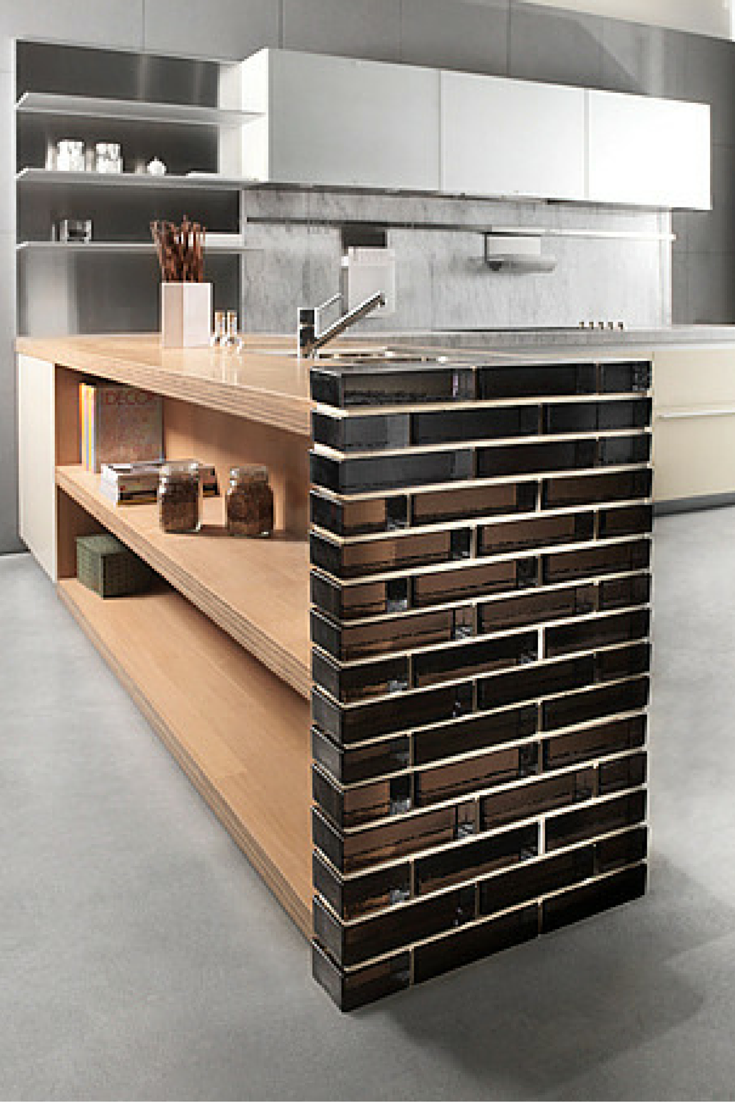 Evolution #3 – Satin finished glass block for subtle elegance
Would you like to create a softer, more diffused daylighting effect with glass but are challenged to find the right material to accomplish this? Consider the use of a frosted or satin finished glass block. It can simultaneously transmit light, provide privacy and create a subtle design aesthetic.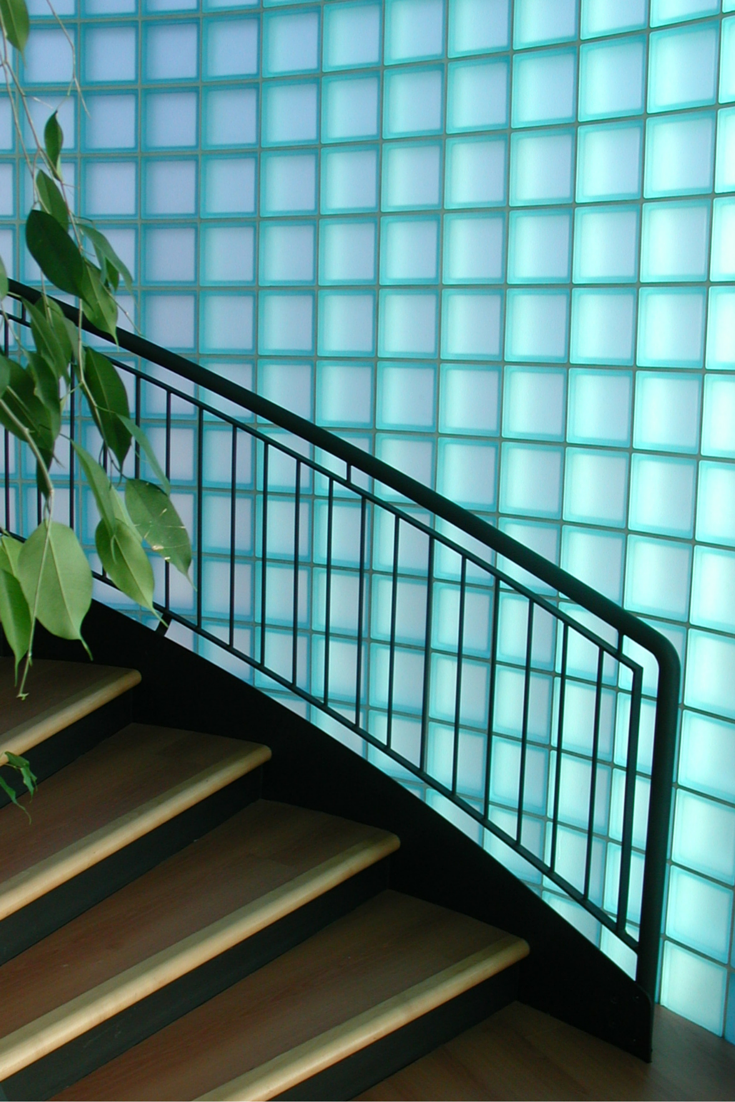 Stacking one block on top of another is just plain boring. Unlike traditional sheet glass products various sized glass blocks can be grouped together in patterned designs to create a varied stained glass type look – but with the added feature of the durability (and cost-effectiveness) of a block wall. Some designs will combine 4 x 8 and 8 x 8 sizes. Other designs have mixed up 6 x 6, 12 x 12 and 6 x 8 designs for a fun and whimsical touch in modern bathroom designs. These combinations are only limited by the imagination of the designer.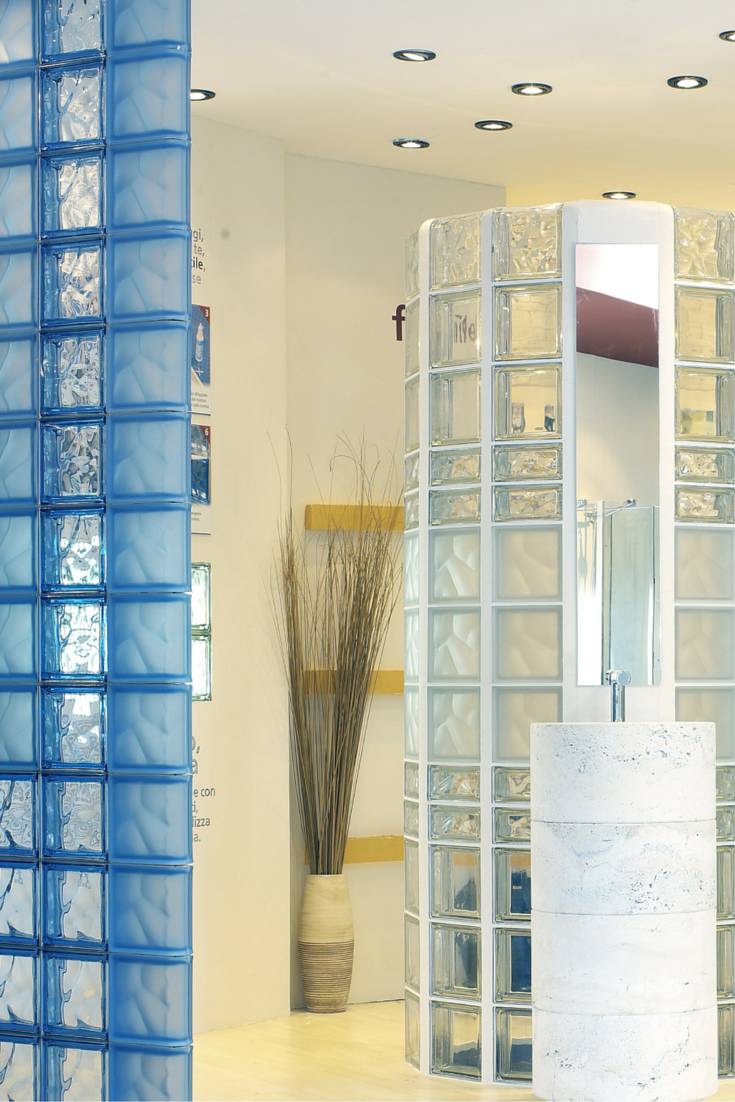 Evolution #5 – Colored glass blocks
Color can brighten up your world. Whether that is in a home, business, day care center, hospital or even our local yogurt shop. Why have a staid and conservative space when you have the ability to express your unique personality and design tastes with pops of color through your design? With 104 distinctive frosted and colored glass blocks you can seemingly mix and match to your hearts content for a one of a kind design.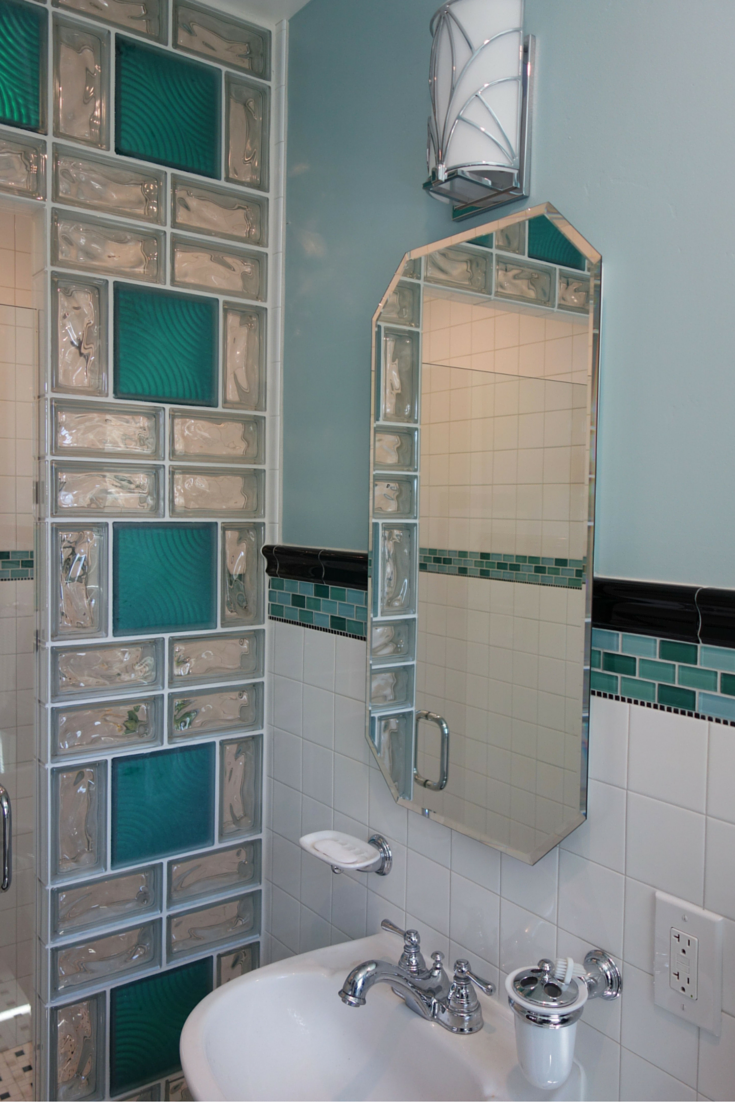 Conclusion
After reading this article give me your honest opinion. Are glass blocks dead or do they just need a swift kick in the marketing pants to get this classic building material seen as a design-forward product? Please comment or call the numbers below to get the conversation going.
###
For more information and nationwide wholesale distribution and fabrication of textured glass blocks, glass bricks, satin finished, patterned or even colored glass blocks contact Innovate Building Solutions at 877-668-5888. For regional installation service call Columbus Glass Block (614-252-5888) or Cleveland Glass Block (216-531-6363).
---
Mike Foti
President of Innovate Building Solutions a nationwide supplier and regional (Cleveland and Columbus) remodeling contractors. Some of our product lines include glass counters, floors, backsplashes, glass blocks and grout free shower and tub wall panels
---