10 Glass Shower Door Options You Need to Know to Not Make a Bad Choice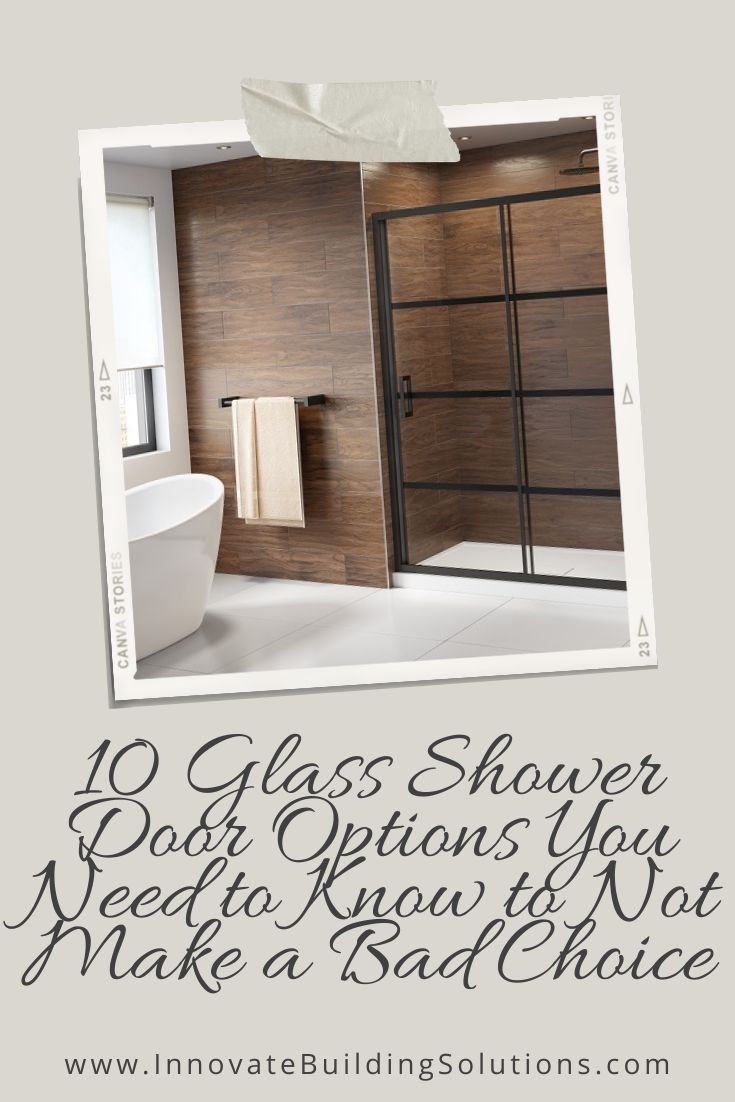 Making smart choices in a shower remodeling project can be overwhelming. And if you make a bad choice, it can not only be painful on your budget, but also your shower can be painful to use for years to come.
And I know it's difficult to make these decisions since this is a project you only do every 10, 20 or 30 years (if you're lucky) and you can't become a shower products (or glass shower door) expert overnight.
So, when it comes to shower doors – which is a major expense in a shower remodel – you may be wondering how do you know which options you need, which you can afford, and which are just overkill and you can do without? Well in this article my goal is to help you see through the important vs. the non-important features to get what's best for you.
I'll outline 10 glass shower door options and give you pointers to determine if they're essential or just 'fluff' to meet your needs and wants. So – let's get started.
Glass shower door option #1 – Glass surface protection
Most people assume two things
#1) Glass is glass. It's all the same.
#2) Glass doesn't absorb hard minerals from the water which is continuously beating on it.
And I'm here to tell you these assumptions are dead wrong.
While two glass shower doors can look the same initially, one can have a 'hidden protection system' which allows it to look stylish over the years you own the home. And another door without protection can end up with spotting you can't get out no matter how hard you scrub.
You see if you buy a shower door with 'glass surface protection,' you'll get the same benefit as using Rain-X on your car windshield. You'll see (and get the benefit of) water beading off your shower glass. And when water doesn't stick to your shower glass it also doesn't penetrate into the glass and cause spotting (which can be a BIG problem if you have hard water) which becomes permanently embedded in the glass.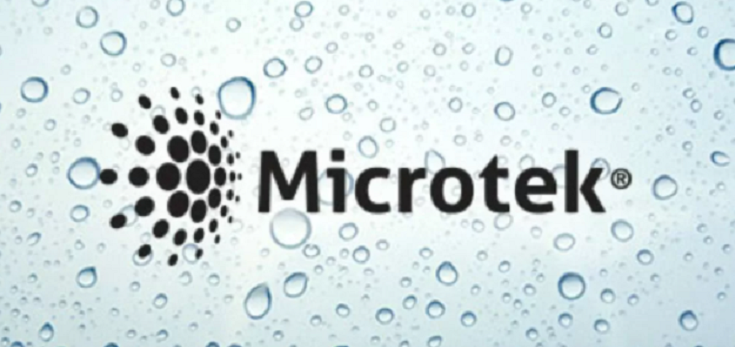 Before buying any glass shower door system (whether it's a fancy frameless or a simple framed bypass door), ask if the door comes treated with a glass surface protection process.
Glass shower door option #2 – Decorative powder coated finishes for shower door hardware
If you're stuck looking at outdated, pitted, hard to maintain, polished brass hardware which USED TO BE POPULAR back when mullets were in, you know the wrong finish (and look) of your shower door hardware can make your bathroom look butt ugly.
Hardware trends not only impact the look of your bathroom, but also the ability to sell your home. Old and dated IS NOT what potential buyers are looking for. So, when choosing a shower door for your next remodeling project (or new home) don't assume you're 'stuck with' the too-frequently-used, low-price chrome (which you KNOW is a pain to clean because it shows spots). No, there's more choices available than you think.
For example, if you're into a modern farmhouse, matte black shower door trim is  hot, hot, hot (and if you want to learn more about this finish option read The Pros and Cons of Matte Black Hardware, Shower Pans and Trim in a Bathroom Remodel).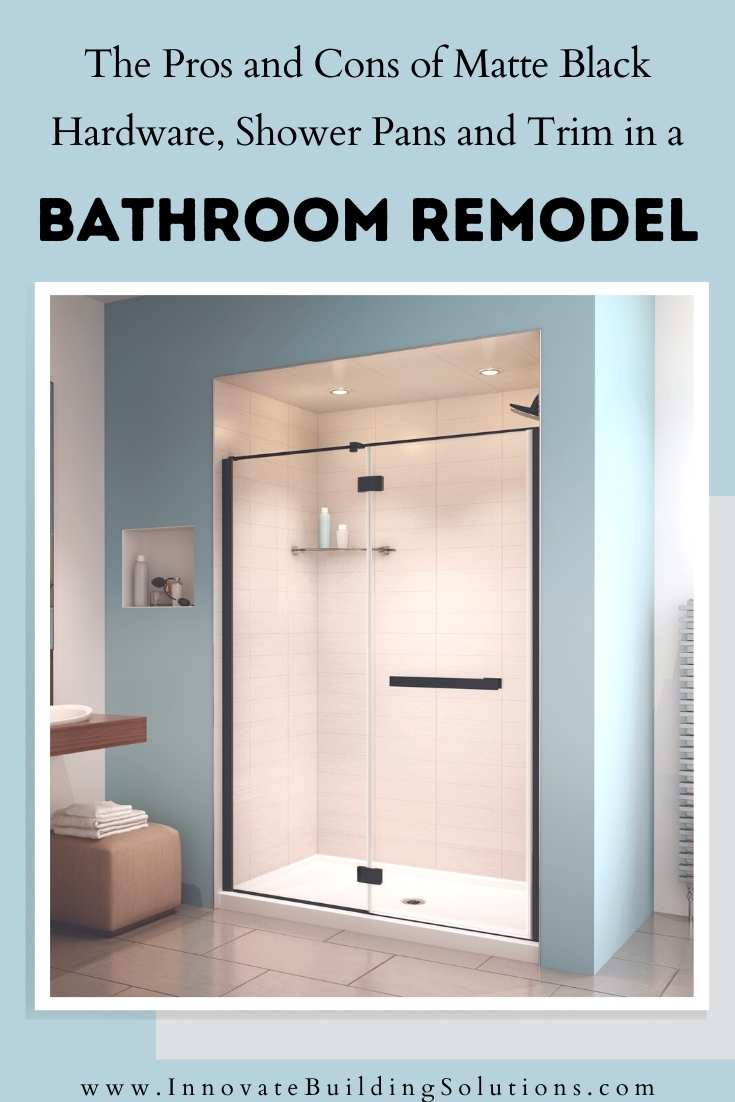 And while you're at it don't stop your selection options at matte black. With higher end custom glass door lines, you'll also have choices like brushed gold, brushed bronze, almond, satin nickel, oil rubbed bronze, antique pewter and brushed nickel to name a few. Match your hardware with your vanities and door handles or go rogue with a 'mixed metals' approach.
Hardware can be fun (and doesn't that make me sound like a shower geek?).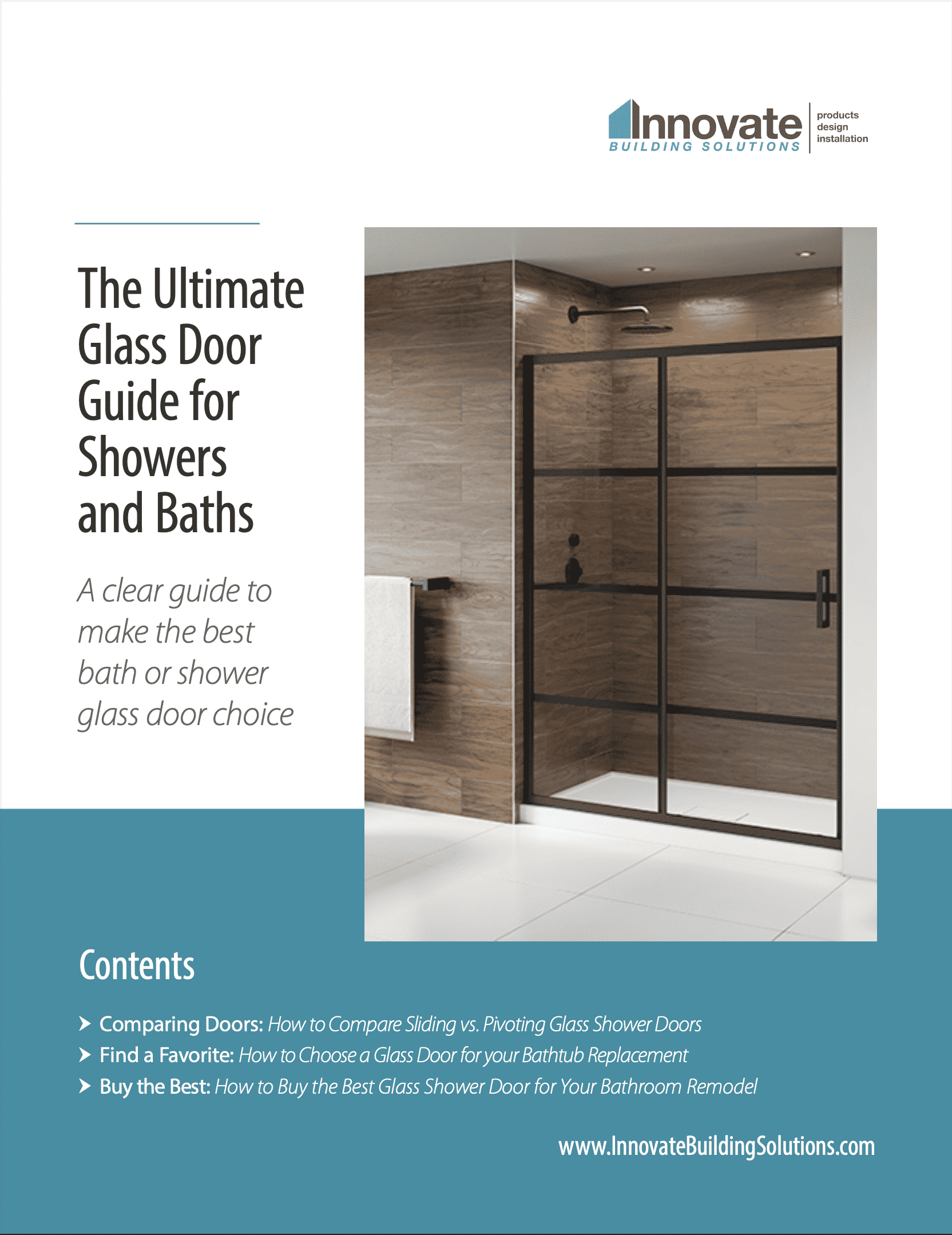 The Ultimate Glass Door Shower Guide
A clear guide to making the best bath or shower glass shower door choice
Glass shower door option #3 – Shower door handles
Door handles – while often overlooked – are not only the 'jewelry' of your glass shower door but can also add function (inside and outside the shower).
For a contemporary look a bold horizontal handle like you'll see in this bypass door can be just what you need (and you'll get a towel bar which adds function on the inside door as well).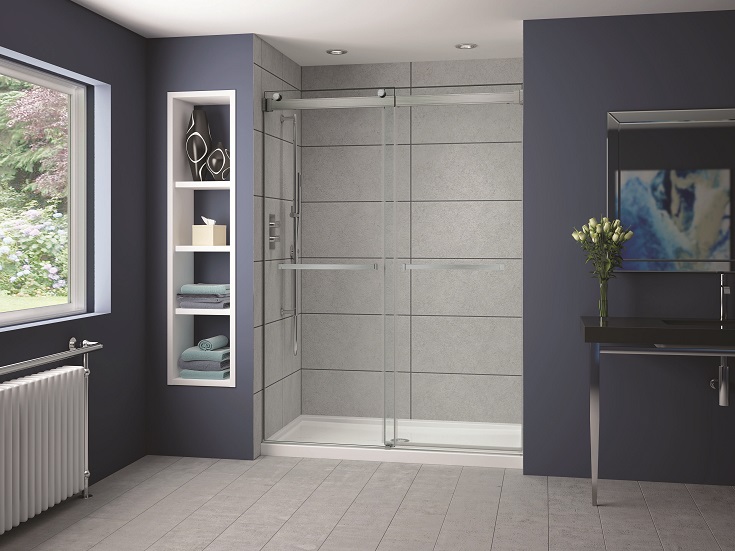 For a more traditional look this curved shower door handle is traditional, stylish, and graceful.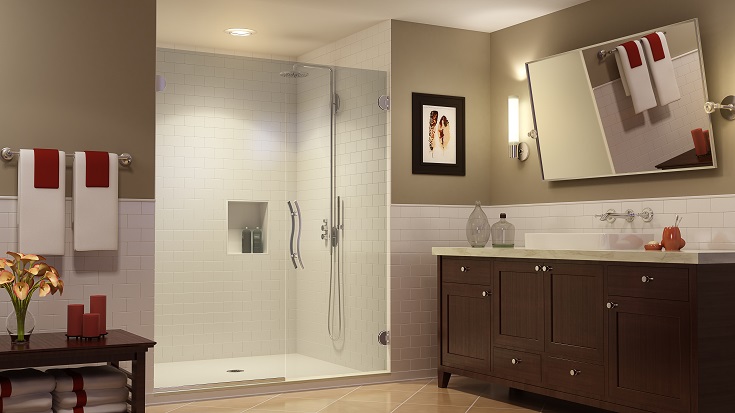 Glass shower door option #4 – Choosing a framed or frameless glass shower door
OK – this option is a biggie – and has a MAJOR impact on the size of your investment (and yes, that's the P.C. way of talking about how much money this door is going to set you back).
You'll find frameless glass shower doors are what's used in luxury remodeling and high-end new home projects. They offer the best views of intricate tile (or stylish grout free wall panels). They're sturdy, add resale value, get rid of evil tracks at the bottom of the door, and minimize metal around your glass shower doors.
However, frameless doors are not all 'peaches and cream.' They cost more, are more complicated to install and more susceptible to leaking. These are a few reasons people choose framed shower doors.
And if you're struggling to determine which is best, read The Advantages and Disadvantages of Thicker Frameless Glass Shower Doors.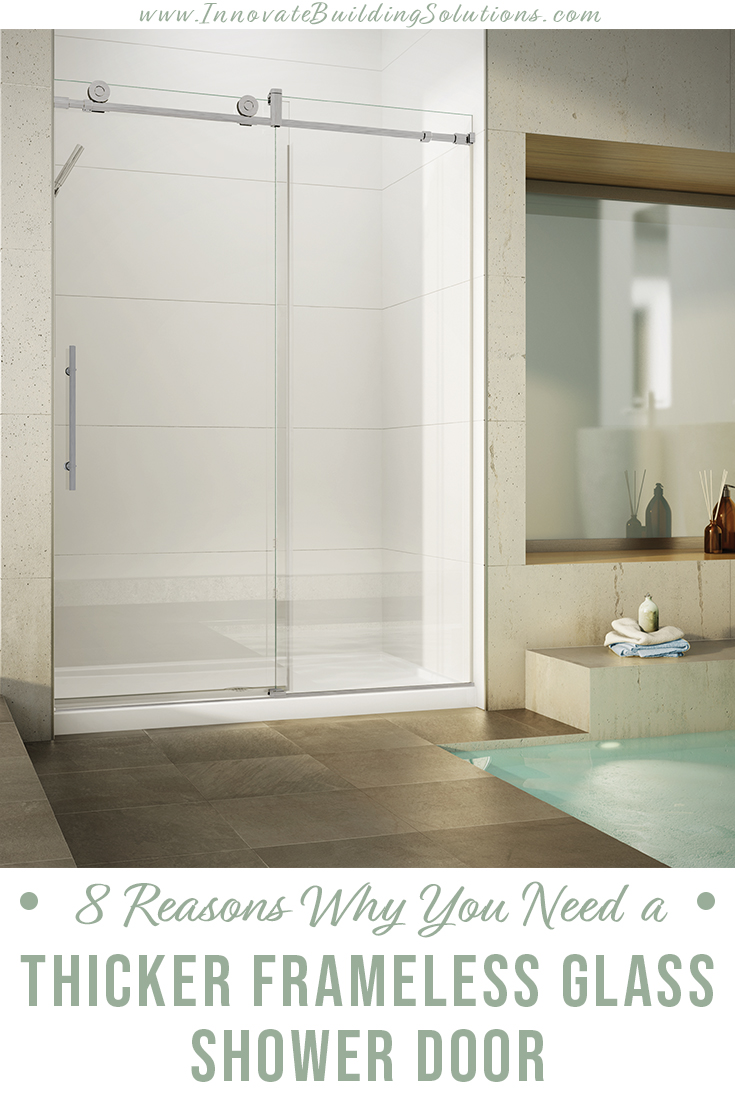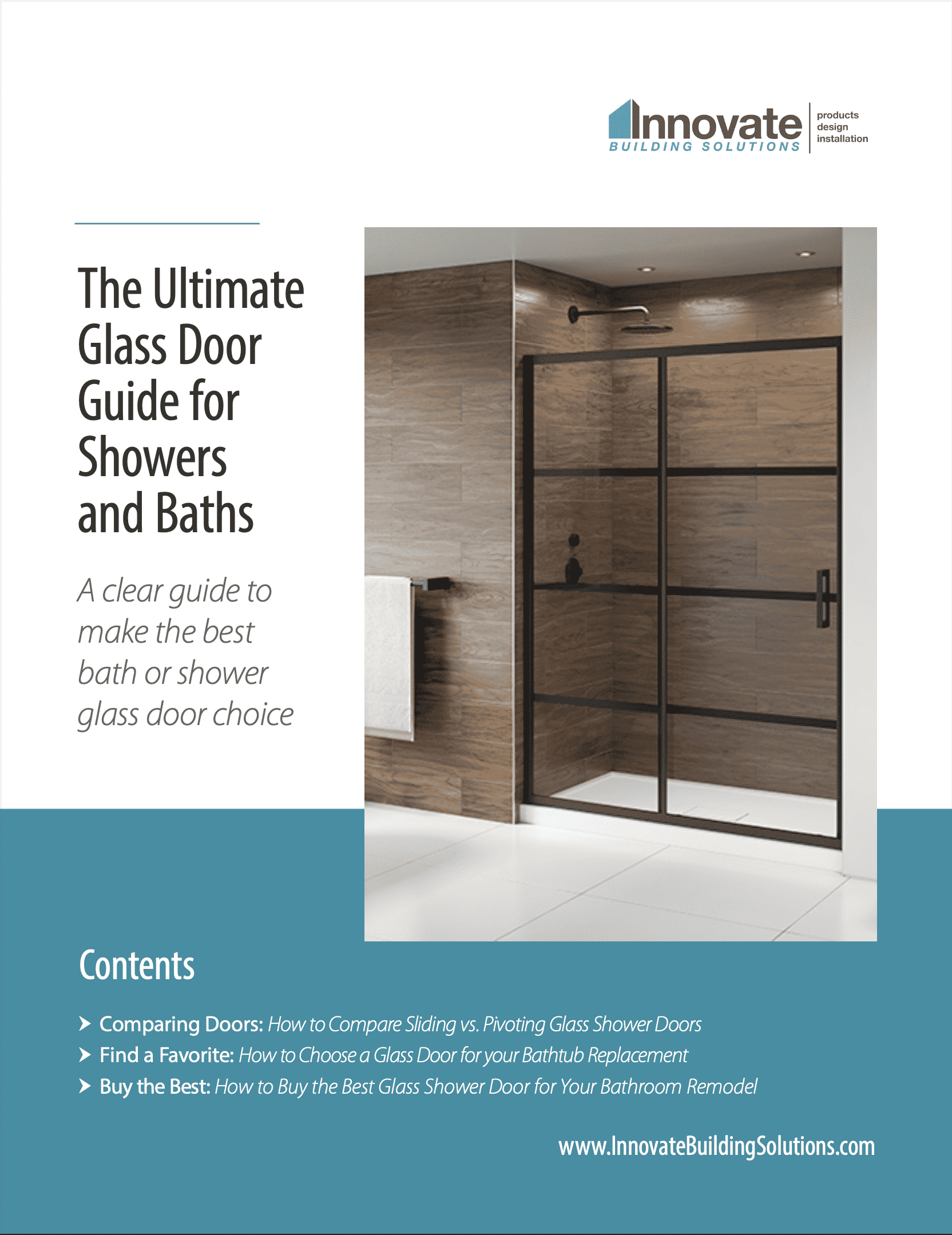 The Ultimate Glass Door Shower Guide
A clear guide to making the best bath or shower glass shower door choice
Glass shower door option #5 – Choosing between sliding, pivoting, or walk in glass shower doors
If choosing the right operating style for your glass shower door has you confused, you're not alone. In addition to the all-important cost considerations (and yes, bypass sliding glass doors will be most expensive, followed by pivot doors and the least expensive will be walk in shower glass) you need to consider the following:
How does the door open? Does it glide from side to side or open into the bathroom? And if you have a small bathroom, will you constantly be banging into it?
Will the door (and the railing system above it) be tall enough so you don't have to duck getting in?
Will the door be wide enough for the former defensive tackle in your home who isn't exactly 'weighing in' at their high school playing weight anymore?
Which shower door system will keep water off the floor since you're the 'lucky contestant' who gets to clean it up?
If you're looking for help choosing the best type of shower door, read How to Compare Sliding vs. Pivoting Glass Shower Doors.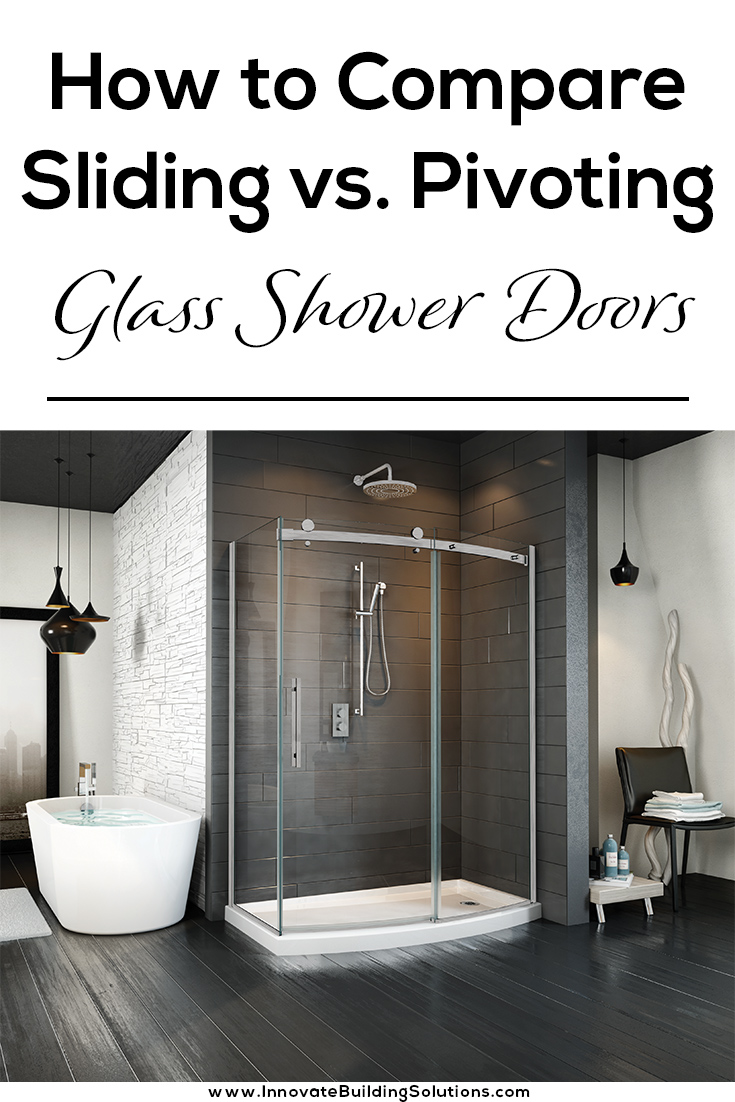 Glass shower door option #6 – Clear vs. obscure glass doors
On one hand it's wonderful to use a clear glass shower door which has unobstructed views of your fancy grout free shower walls or intricate tile design you paid dearly for.
On the other hand, cleaning clear glass doors is a pain, and unobstructed views aren't always the best when the kids barge in your bathroom and destroy the few moments of privacy you were hoping to get. That's when you want a frosted privacy glass shower door.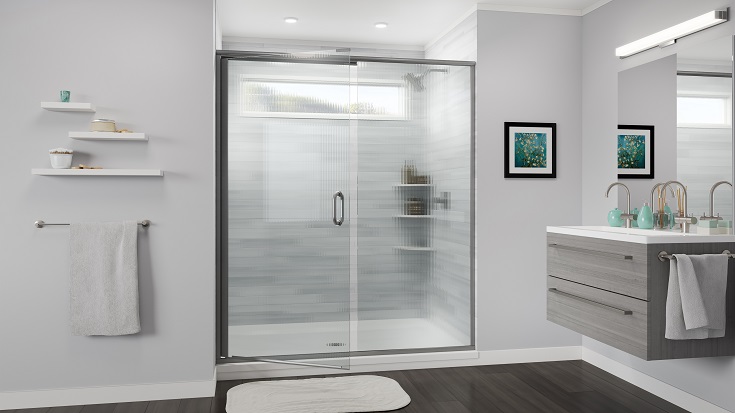 However, if keeping costs down is essential, you'll want to select a clear glass shower door which is lighter on the budget vs. obscure shower doors.
If the choice of clear vs. obscure glass isn't 'clear' (OK -I couldn't resist the bad pun there…), get more insights from a glass shower door expert.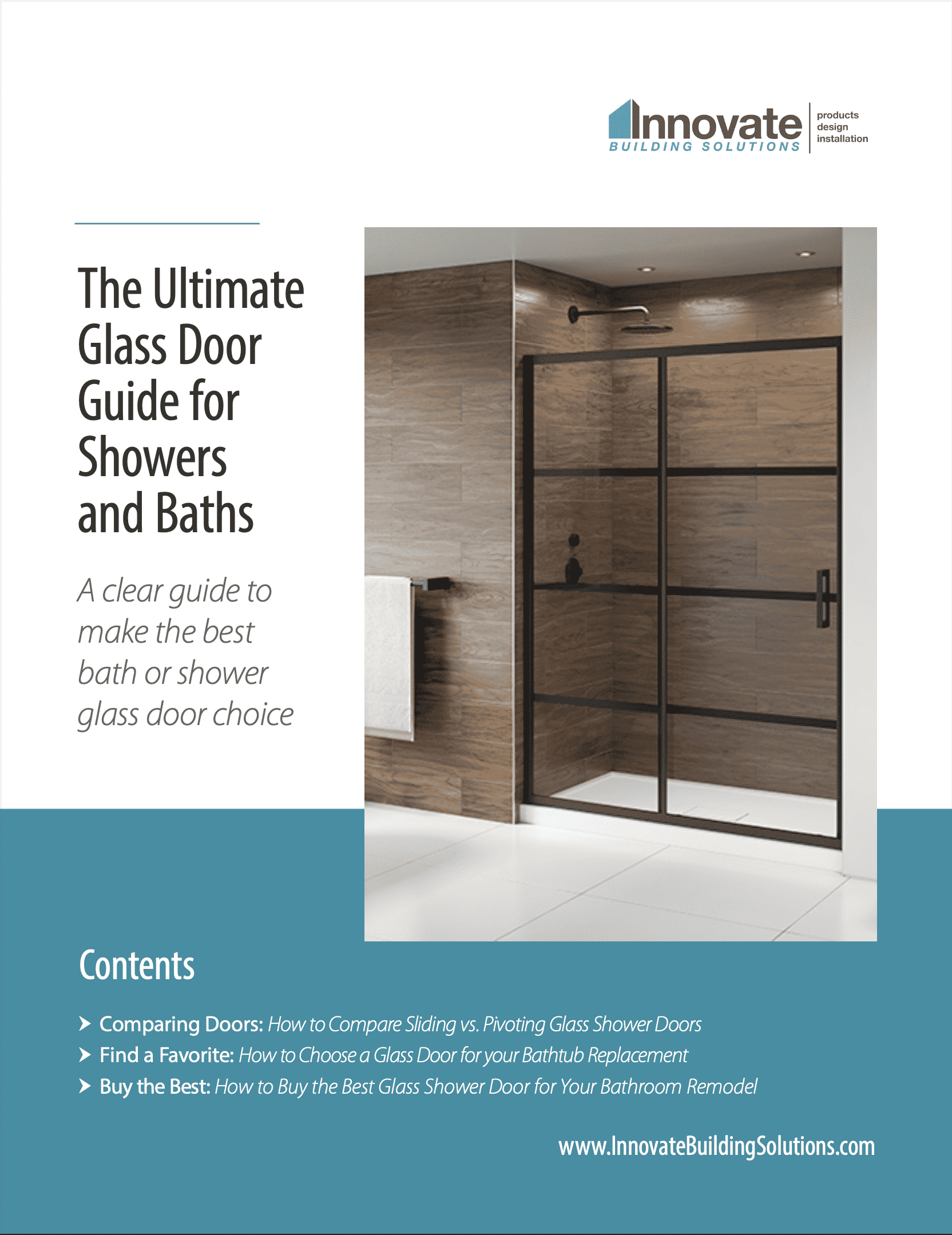 The Ultimate Glass Door Shower Guide
A clear guide to making the best bath or shower glass shower door choice
Glass shower door option #7 – A glass shower door for your steam shower
If you've dreamed about a steam shower to relax in after a long day at the office, you're certainly not the only one whose kicked around this idea. And while steam showers can be an engineering challenge (not to mention costly to maintain) – the choice of the best shower glass system for this application is clear. You see you need to keep the steam inside the shower – and frameless glass shower doors (with their gaps at the side) ARE NOT the way to do it.
So, if you're looking to create a steam shower, look for a high quality (and tightly sealed) framed glass shower door.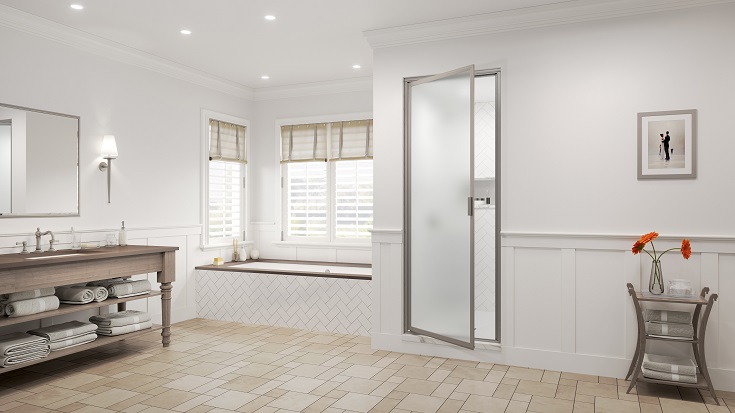 Glass shower door option #8 – Standard or 'crystal-clear' shower glass
Do you love (or hate) the greenish hue of standard shower glass? Or have you never even given it a second thought? I would contend most people don't think about the hue of glass products– unless they're bragging about their crystal wine glasses which have been handed down from generation to generation (you know, those ones you're desperately trying to keep your little kids 'paws' away from).
However, you may not realize you can also get the same crystal-clear look in your glass shower door. With ultra-clear glass shower doors, you'll have a system which DOES NOT look 'tinted' – but gives you the crisp views only a low iron (ultra-clear) glass shower door (like seen below) can.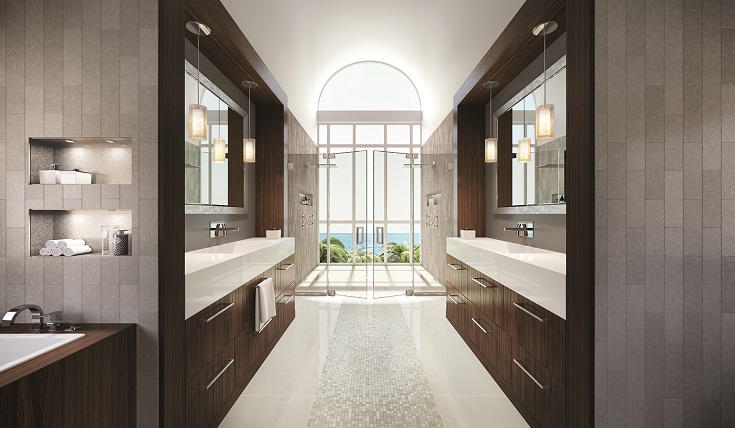 Glass shower door option #9 – Curved glass shower doors
While you make think curved glass shower doors are only for the rich and famous who have money to blow, this is NOT the case.
You see 'standard sized' curved glass shower doors can be THE answer to freeing up elbow room in your small alcove shower. It can transform this 'elbow-banging' 'experience' (sarcasm intended) into a stylish shower which actually works for you (and for the bigger 'boys' and girls' in your family).
Even if you have a small 60" wide x 32" deep tub alcove you want to convert to a spacious (and safer) shower, when you use a standard design curved sliding glass shower door, you'll get the space AND style of a custom solution – at a price which is actually affordable.
So, don't assume curved glass (or at least standard curved glass shower doors) are 'out of your league.' They can be affordable – if you're looking at a standard sized shower. However, if you do need to custom curved and bent glass, you will need to be prepared to 'bent over' when it comes time to paying the bill (just keepin' it real dog, as Randy Jackson on American Idol used to say).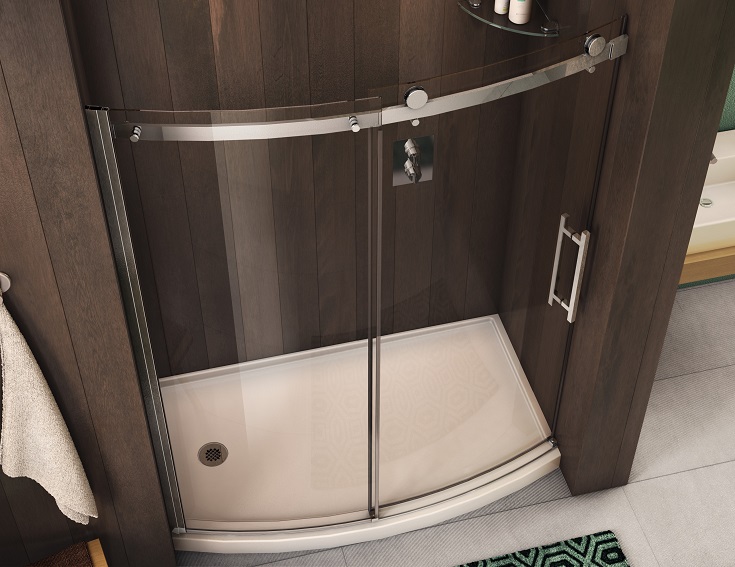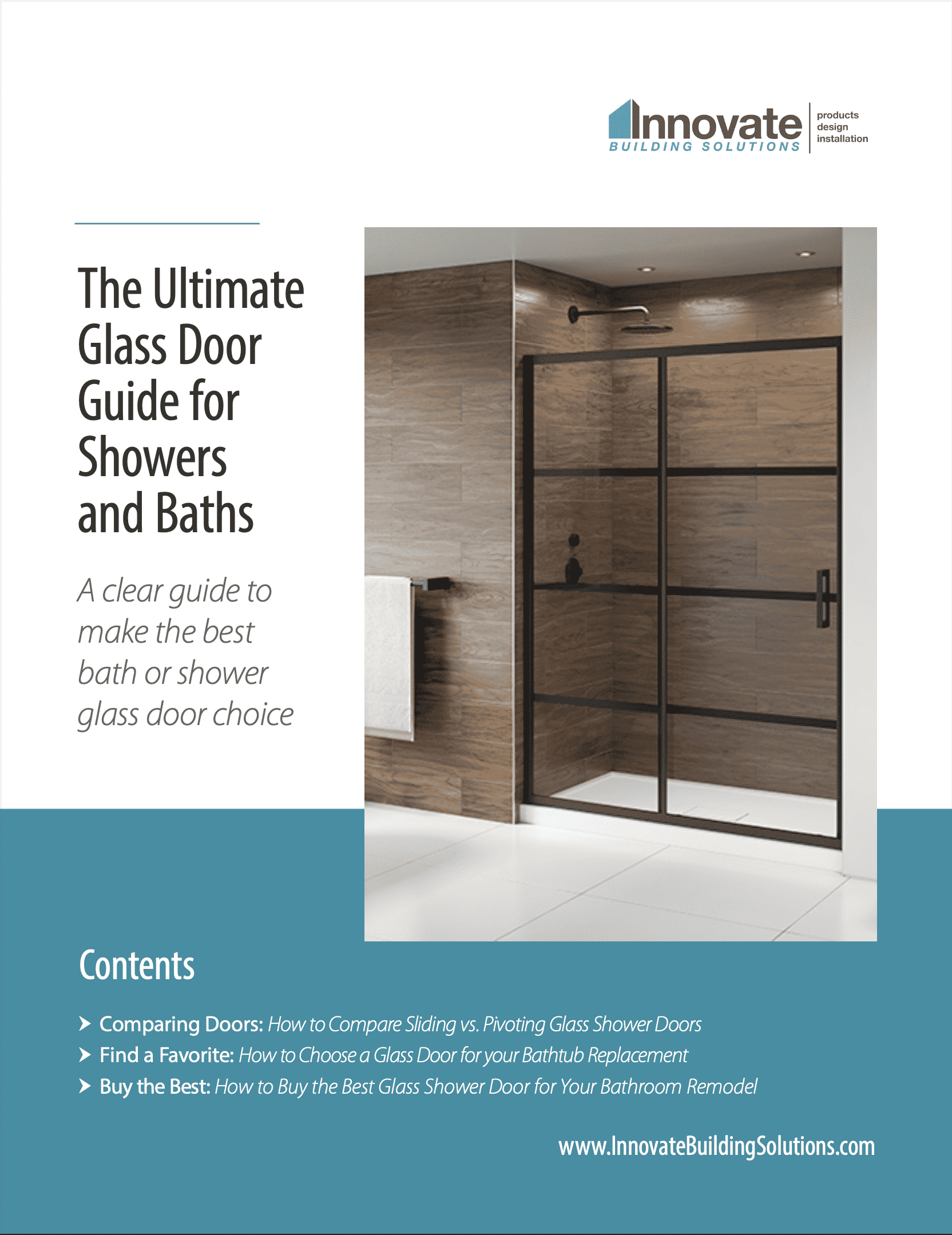 The Ultimate Glass Door Shower Guide
A clear guide to making the best bath or shower glass shower door choice
Glass shower door option #10 – A safe glass shower door which won't explode and cut someone
While the chance of an exploding glass shower door isn't high (you see it only happens due to improper installations and temperature variations) but it does happen. And I'm sure you don't want anyone in your family dealing with this crazy trauma – all while (undressed) in their 'birthday suit!'
To eliminate this concern insist on a 'security glass shower door.' These doors have a film on the outside which – in the unlikely event- of the glass breaking, it won't break onto your loved one. For a demonstration on how this system works watch this video.
So, which glass shower door options are most important for your next bath remodeling project?
After reading the 10 shower door options have you determined which are essential, and which ones you can do without? And – do you wonder about the cost of these options for your specific size and shaped glass shower?
Well – if you're like most people – until you know the costs it's harder determining how essential any of these options and features are to you. And if you want to get a handle (OK – sorry about another bad shower door pun) on glass shower door options and pricing, our team would be honored to help. Call 877-668-5888 or click for a Free Design Consultation.
Thanks for reading and putting up with my humor!
Mike
###
If you want more advice (with less wacky humor because you'll see the 'buttoned-up' business version of me) follow me on LinkedIn @MikeFoti.
And if you're a bathroom remodeling contractor interested in being a dealer of unique shower wall panels, shower pans and glass shower door systems, call 888-467-7488 and ask for Mike.
---
Mike Foti
President of Innovate Building Solutions a nationwide supplier and regional (Cleveland and Columbus) remodeling contractors. Some of our product lines include glass counters, floors, backsplashes, glass blocks and grout free shower and tub wall panels
---