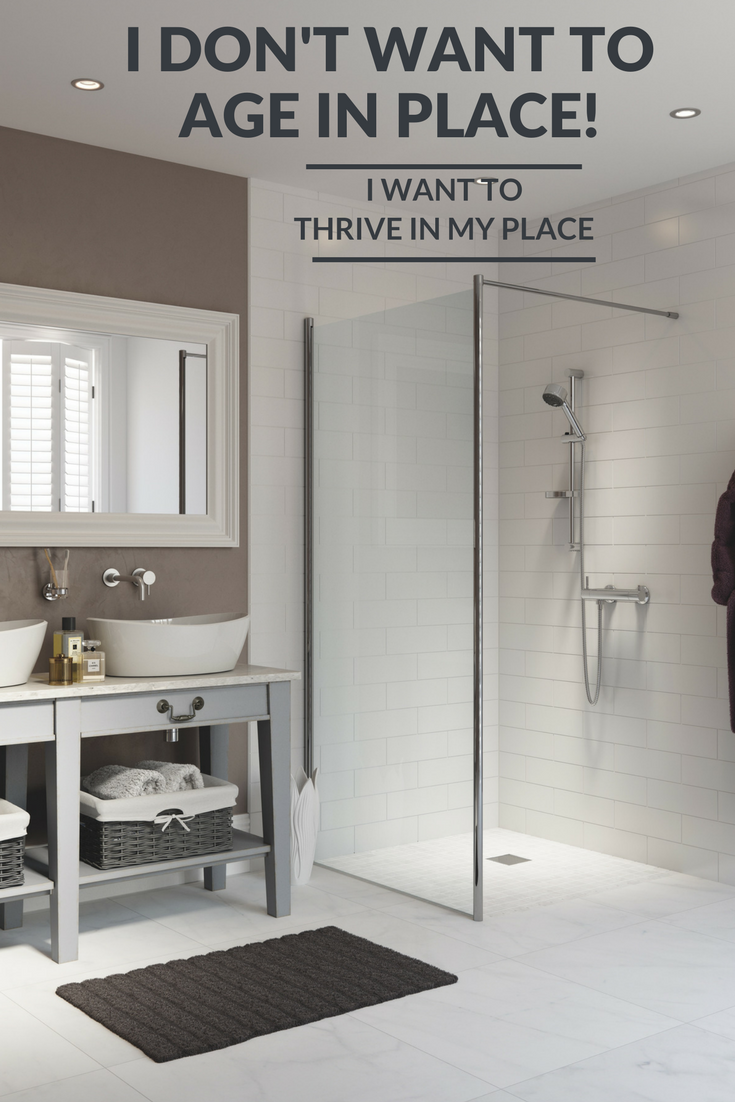 Updated March 17, 2019
I don't know about you, but I don't want to "age in place." I want to keep moving. Be active, vibrant – no matter what my age is. If you're unfamiliar with the term aging in place it refers to someone who wants to stay in their home as long as possible (usually this is an "older" person – and I don't want to include myself in this category).
When I think of the term "age in place" it feels like some dude getting old in one place. Aging… kind of like a stone. That is not my plan – even though I'm 57 with more than a few gray hairs. I'm looking to be active and enjoy my kids (and somewhere down the road – although not too soon – the grandkids). I plan to continue to beat my 22- year-old son in 5K races (my competitive streak still runs strong). I'm looking to have fun – laugh more and be serious less. More wackiness is a good thing in my book.
I want my home to work for Rose (my wife) and I today, and live well for us tomorrow. I know I could "end up" in an assisted living or even nursing care facility (and there could be a time where this is the best place for me to live).
Still I don't want to age in place. I want to thrive in the place of MY choosing! I want to not only "control" (whatever that means) my destiny, but enjoy a home which is sleeker, cooler, better thought out – and fun to live in. Yes – I guess I want it all (ha! ha!).
The challenge becomes as an almost empty nester, and baby boomer (or just call me a dude who is 57 but can look 37 after my $9.99 bottle of hair coloring), how can I design my home (and master suite area) to work for Rose and me for a long time?
In this article I'll look at 5 simple strategies to design a master suite area to go beyond aging in place to thriving in place. At the end of the article I'd love to hear your thoughts (and ideas) on how to thrive in place.