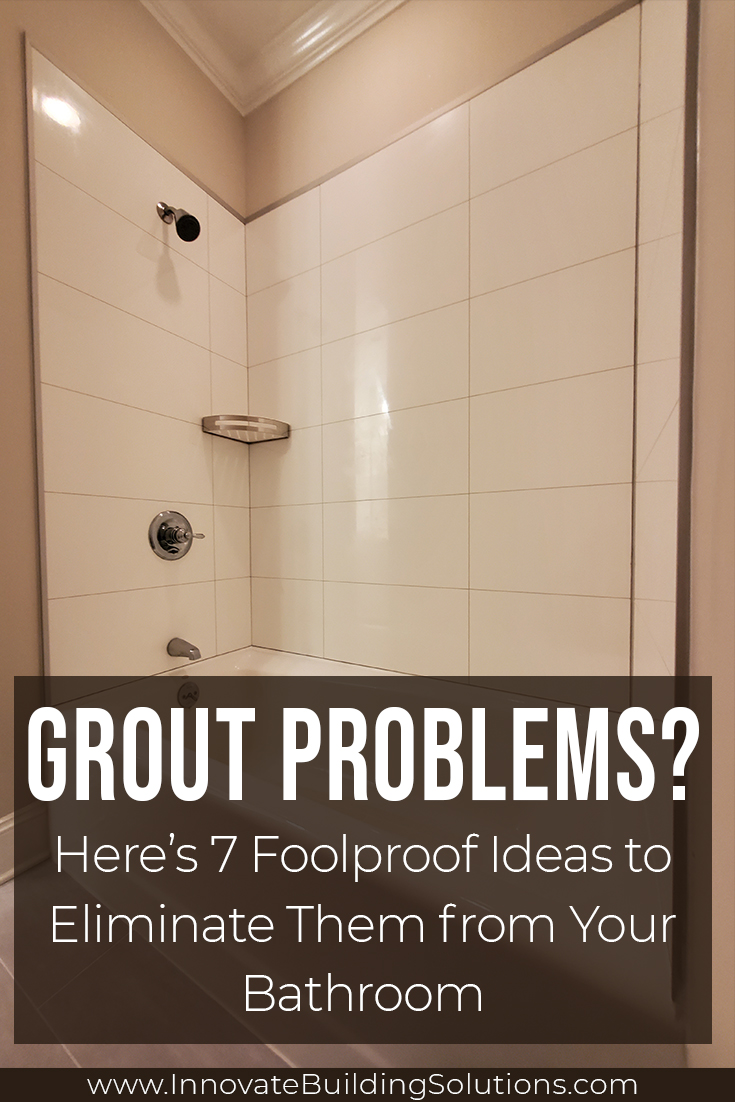 Dark stains and mold 'greet' you in your morning shower.
You 'get to' mix up another crazy 'brew' of baking soda, hydrogen peroxide and oxygenated bleach to try cleaning the dirt and yuckiness (not a word, but I'm using it anyway) from your shower and bathroom tile walls. You feel like you're in 10th grade Chemistry class mixing bubbling elements once again (and that's NOT a good thing).
Your nylon scrub brush is not supposed to be your BFF, but this tile shower is forcing you to 'hang out' together all the time.
Let's call grout in your bathroom what it is.
NASTY.
It's the enemy of the people. And that person is YOU!
You've told your spouse (or significant 'utter) is no uncertain terms, you want grout joints eliminated, expunged, blown up (have I stated this strongly enough?) in the bath remodel you're getting ready to do. However, the question is, how can you do this without using cheap plasticky products which look like dollar store specials?
That's the challenge this article will tackle head-on. First, I'll identify 7 places tile (and his evil stepbrother, grout) are used in bathrooms. Then I'll give you practical (and stylish) alternatives to eliminate tile. Let's dig into the 7 ideas.