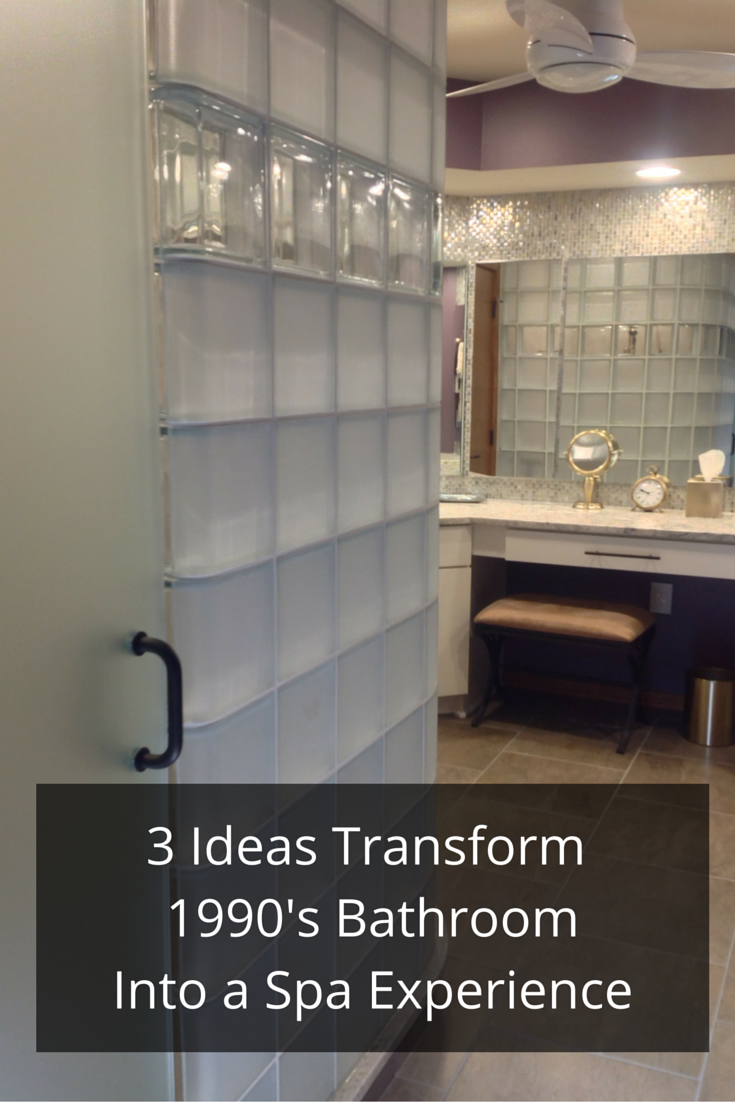 Here's two things you can count on. First, bathroom styles can and do change. Second, the design and products in your bathroom will need to change to keep pace with how you'll want to use the space.
Both of these realities became apparent to Chris and Cindy McGovern after they moved into their Columbus Ohio home. While the size of the bathroom was large enough, the 1990's look (it had a large Jacuzzi tub) and small stand up shower just wasn't going to work. When I talked to Cindy about the Jacuzzi tub she said, "I used it one time. I felt like I was going to sink into the darn thing it was so big. Instead of this tub being something I would enjoy it looked like a lot of work to me!"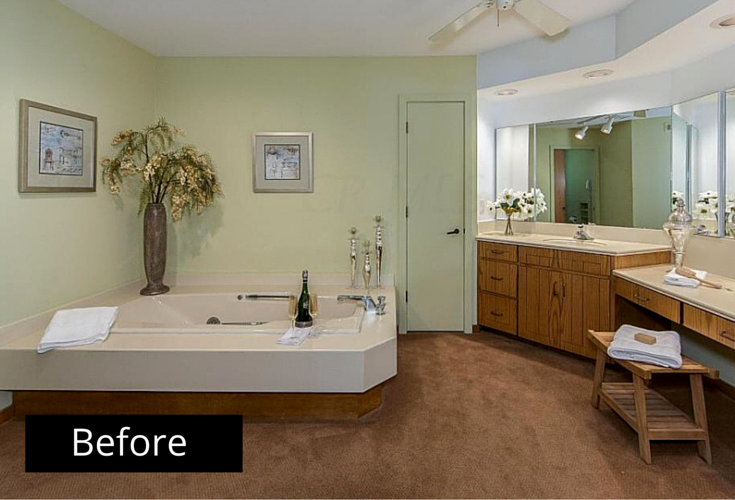 In addition the shower was a tiny 3' x 3' space which would be needed every day. As Chris said to me, "Mike – we wanted a finished bathroom which was cool yet functional and complimented our lifestyle. We did not want a finished space which was so slick that it would go out of style in a year. My wife Cindy wanted this place to feel like a spa. So we called in our A-team designer Marilyn Livingston -who really gets us – to help out."
In the article below we'll look at 3 ideas Marilyn, Cindy and Chris along with their builder Fred Ritchey of Ritchey Construction used to create a timeless, functional and spa-like master bathroom design.