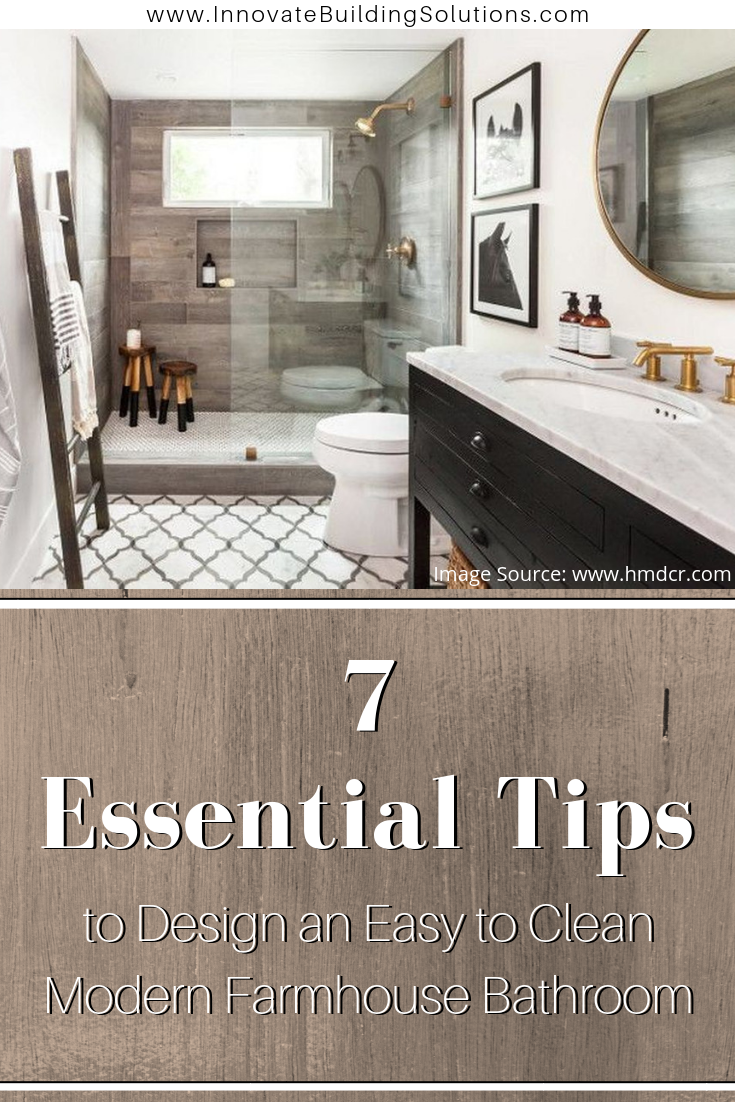 Updated March 31, 2019
Warm, cozy, relaxed, vintage and inviting. All qualities associated with a Modern Farmhouse bathroom.
Nowhere in these 'good qualities' are the downsides associated with vintage, distressed and older elements in a bathroom. These negatives would be scrubbing, re-painting, replacing old wood or moldy tiles. The reality is, if you're not smart designing your Modern Farmhouse bathroom, you'll end up with a high-maintenance space as moisture and dirt invade.
Vintage and rustic are good. Old, worn and rotten are not.
Here's your challenge. How do you get the best of both worlds – a vintage, rustic look AND a bathroom which cuts down time-eating maintenance?
In this article my goal is to move you towards the best of both worlds. Modern farmhouse old-world rustic charm with easy cleaning. After all you live in a time-starved world. Towards that end I'm dolling out 7 essential tips to get you there. Let me know which tip helps you the most, other tips you'd like to add, and additional questions you have. Let's get to the ideas.