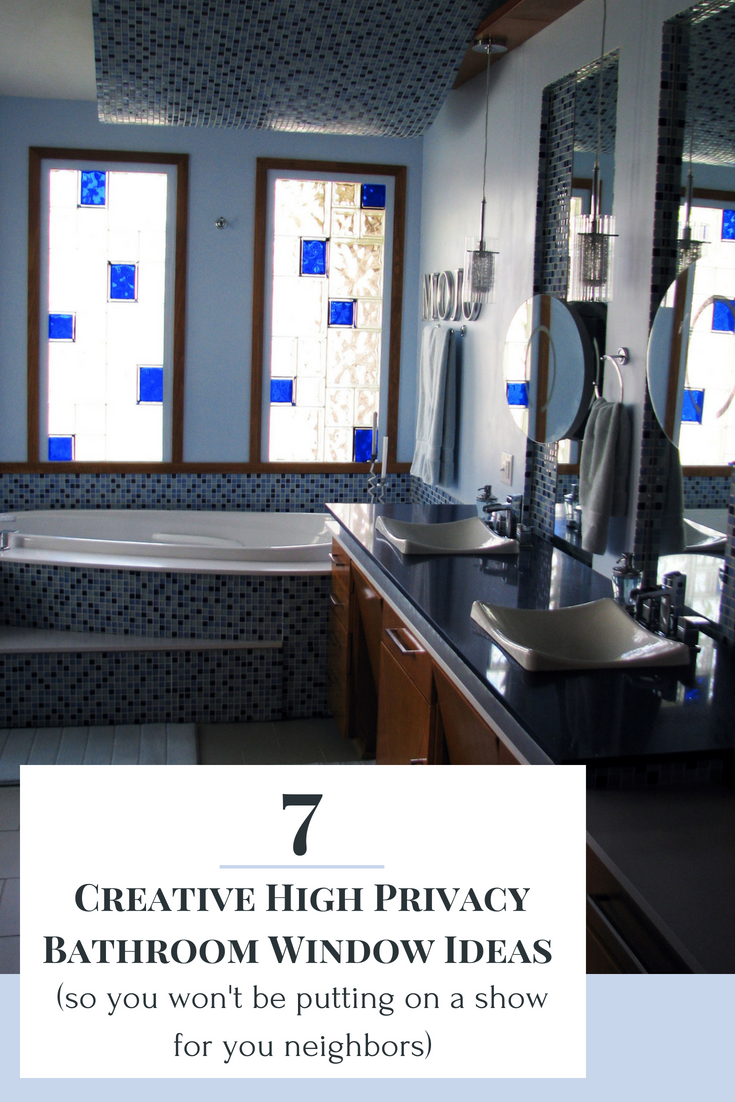 Updated March 24, 2019
Bathroom and shower windows are a blessing and a curse.
They're a blessing because they make your bathroom safer, light-filled and when opened give fresh air to keep moisture and mold away.
They're a curse because they 'open you up' (ready or not) to the world (or your neighbors in this case). If you don't find a way to make your bath windows private, you'll give neighbors an unwanted 'show' in your 'birthday suit.' As someone who won't be mistaken for Matthew McConoughey without a shirt – I'm not sure my neighbors would be looking forward to my 'show' anyway!
Because of the desire for privacy I've seen homeowners completely cover up windows in the middle of their shower with shower panels. This not only eliminates natural light – creating a closed in feeling, it looks 'butt-ugly' from the outside. You'll see a wall behind a window. How dumb is that? Doing this should be a bathroom remodeling crime punishable by 1 years in solitary bathroom confinement in a dark, moldy shower with a rusty shower head.
The challenge is this. How do you find a high privacy shower or bathroom window which adds style?
In this article I'm going to give you 7 practical and creative ideas, so you can maintain your dignity (and privacy) without sacrificing light (and to get fresh air as well). At the end let me know which idea(s) makes the most sense to you, or others you've used with success.