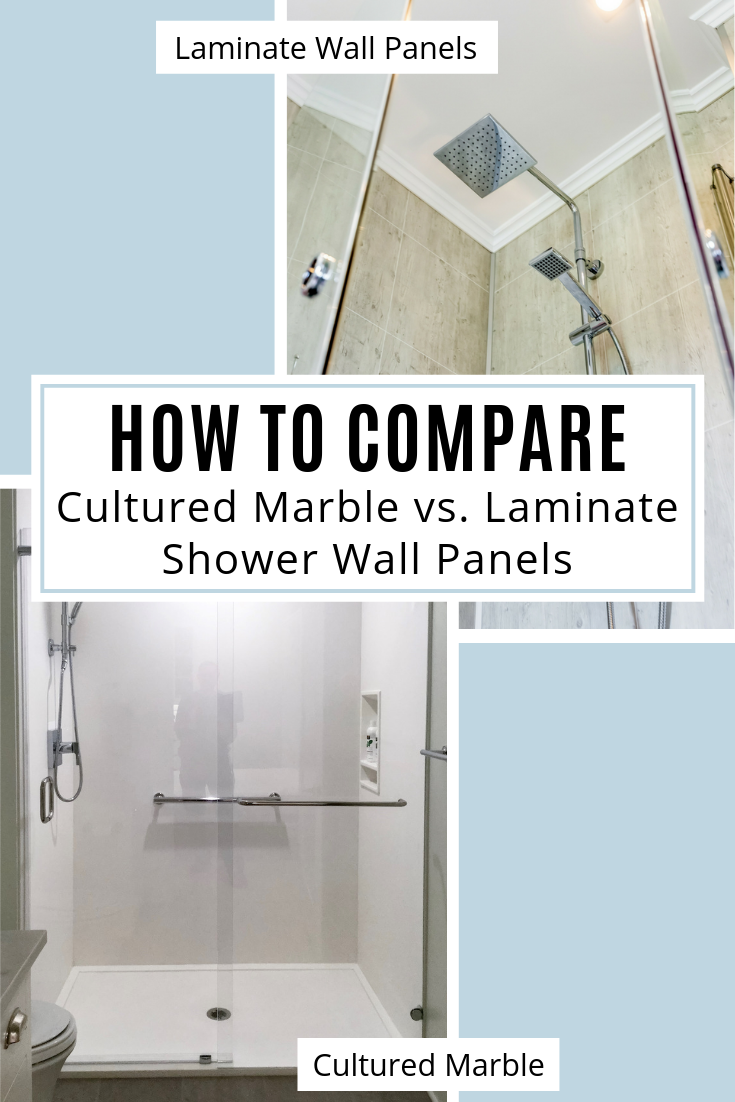 In the United States (especially in the late 1980's and 1990's) cultured marble shower wall panels were hot. Builders and homeowners loved their 3/8" thick construction. They loved their durability. They loved the fact they look like marble slabs – at a far lower cost. You can even get a cultured marble vanity top or shower pan to match your walls.
In Europe (and especially in Norway) in the 1990's a new wall panel product was born. This system would take the Euro bathroom wall surround market by storm. These units, called laminated shower panels, are also 3/8" thick. However, unlike its 'molded' brother cultured stone, which is made in big sheets, the laminate panels are 2' x 8' sections. They weigh 26 lbs.
Laminated wall panels have grown like wildfire. They're now as popular as ceramic tile in Norway. They make up 1/3 of the bathroom wall surround market in this country.
It wasn't until last year (when laminate panels were introduced in the U.S.) that these two wall systems would 'face off.' OK, it's not exactly a 'championship wrestling Battle Royale' yet, but homeowners in the United States are now comparing and contrasting these two options.
The question I (and my team) get all the time now (since we design with both) is what are the advantages and disadvantages of each system? Which do you like better? Which would be best for my project? Which product is cheaper? (Note, actually they cost about the same, so this isn't a big factor in choosing one over another).
While it would be simple to declare one the 'winner,' like in life, it's not that simple. As I tell customers,
"Wall panels are like people. They all have their strengths and weaknesses."
In this article my goal is to deliver this comparison in true Joe Friday from Dragnet fashion. I'm going to offer up "Just the facts ma'am, as Joe used to say (or sir, if we're going to be P.C. about it)."