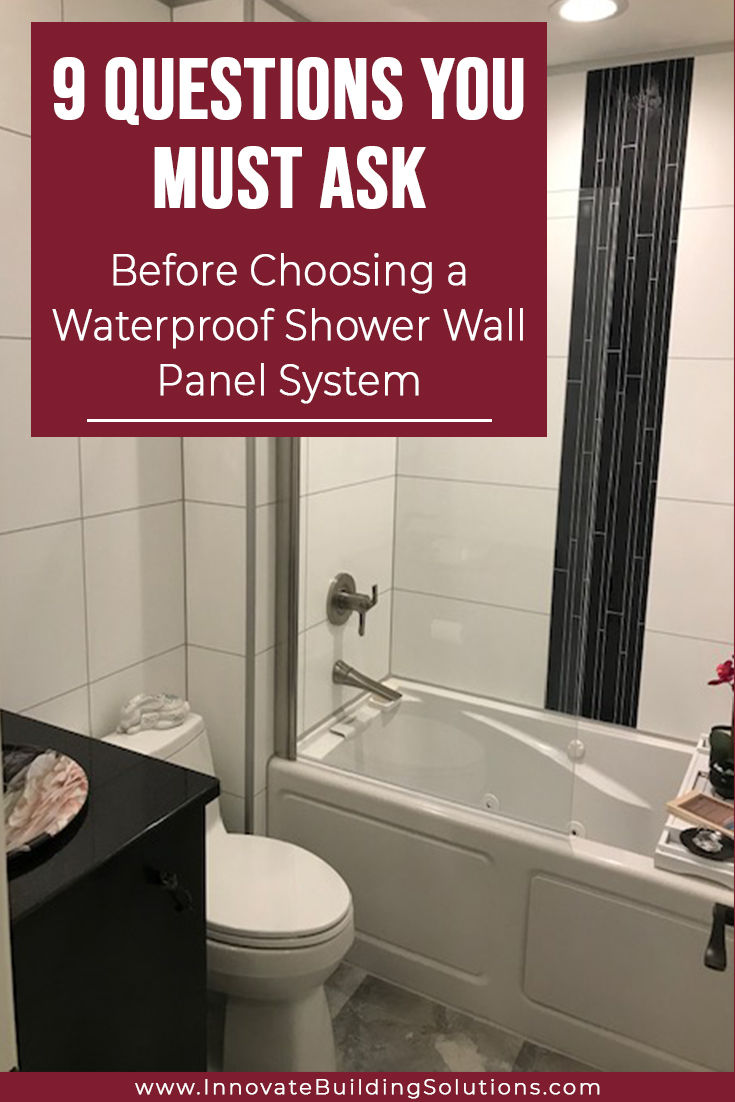 So, you've had it up to here (wherever 'here' is at) with your nasty brown or moldy tile grout joints or dingy yellowed fiberglass one-piece shower surround.
You've decided a waterproof shower or bathroom wall panel system is the way to go. However, the more you've compared what's in the market the more confused you've become. What's the best choice? Is it cultured marble and granite, acrylic or a PVC composite? Is it Kohler Choreograph or laminate wall panels? Too many choices. Every manufacturer, installer and supplier say there's is THE BEST. What should you believe?
As a guy whose company installs regionally (in Cleveland Ohio) and supplies nationally a wide array of wall panels I wish I could tell you there was one system which trumps (oops – sorry for using this politically charged word) them all. If only it were that simple.
Here's the reality.
There is no perfect wall panel system.
As I like to say, "Wall panels are like people. They all have their strengths and weaknesses, just like you and I (although my wife of 35 years – Rose – thinks I don't have ANY weaknesses…. OK, I lied!).
So, in a nutshell here's the only thing which matters.
At the end of the day (and at the beginning of the day for that matter), the perfect system is the one which works for you.
The best choice will fit your budget and décor, has features you love and is simple to install and clean.
My goal in this article is straightforward. I'm going to present 9 questions you need to ask, so you'll make the best selection for you.
I'll give you a money-back guarantee (oops, I forgot I didn't charge you any money) these questions will help make the selection process easier for you. And if they don't call our company and DEMAND more answers. Me and my team would be delighted to help you further (and my team will be less wacky than me – that's a bonus for you).
So, let's look at the 9 questions.