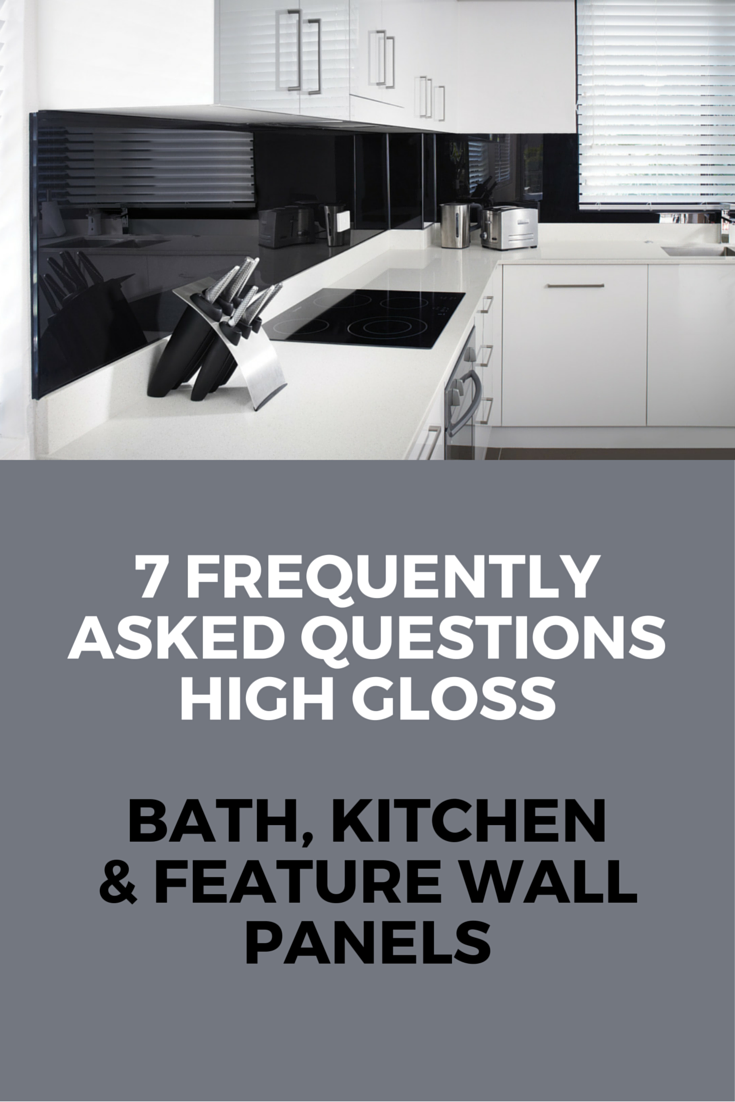 Updated March 9, 2019
If you're like me…. a big fan of contemporary design…. you know finding a modern bathroom and kitchen wall panel system – instead of having to use tile – can be a difficult process. That's why I was blown away to find an optical grade high gloss acrylic wall panel system a couple of years ago at the International Builders Show. This sleek, contemporary and Euro-inspired look was a magnet for my eyes. It was the type of innovative building product I felt homeowners in the United States would just love.
That's how my journey with high gloss wall panels (which are used predominately for luxury showers, bath surrounds and modern kitchen backsplashes) began. While I knew taking on a new (and largely unknown in the U.S. market) line would be fun, I understood there was going to be a lot of explaining to do so people would know where and how to use this product. In the article below let's dig a bit deeper into the frequently asked questions about high gloss bath, kitchen and feature wall panels to unlock the mystery for you.