7 Frequently Asked Questions (FAQ) about High Gloss Bath, Kitchen and Feature Wall Panels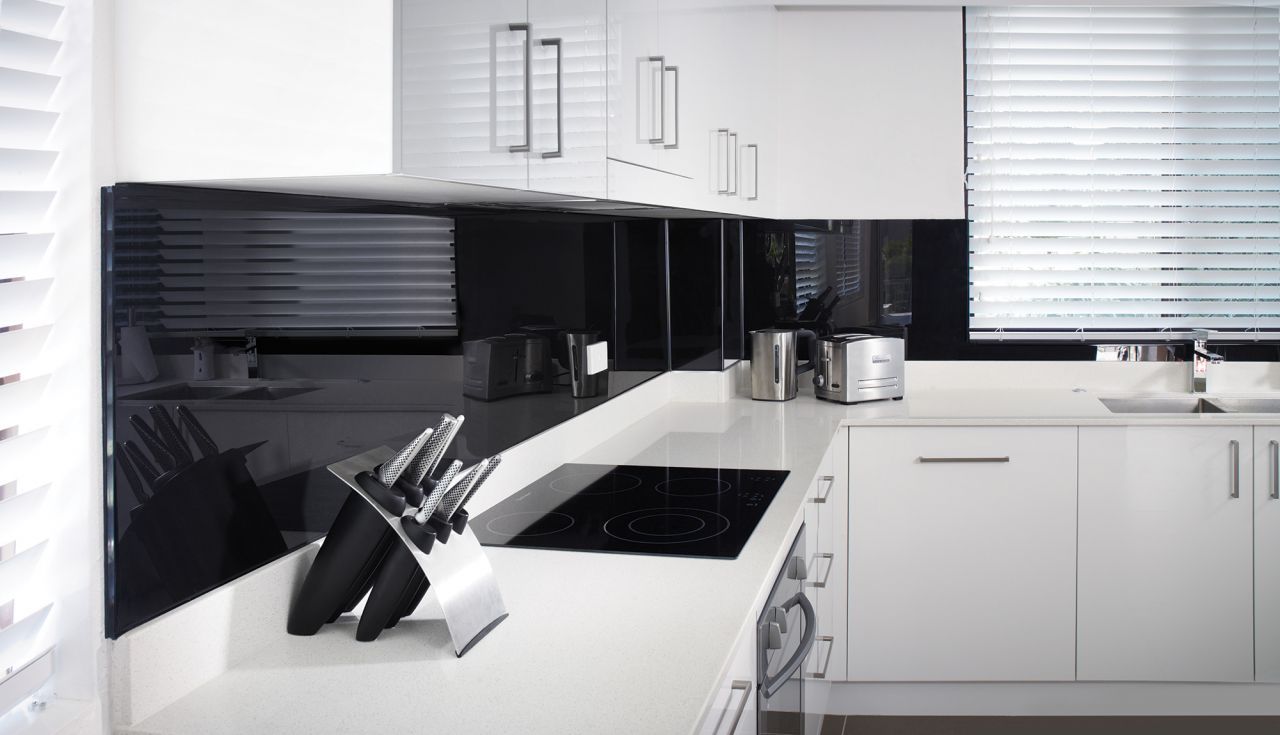 Updated March 9, 2019
If you're like me…. a big fan of contemporary design…. you know finding a modern bathroom and kitchen wall panel system – instead of having to use tile – can be a difficult process. That's why I was blown away to find an optical grade high gloss acrylic wall panel system a couple of years ago at the International Builders Show. This sleek, contemporary and Euro-inspired look was a magnet for my eyes. It was the type of innovative building product I felt homeowners in the United States would just love.
That's how my journey with high gloss wall panels (which are used predominately for luxury showers, bath surrounds and modern kitchen backsplashes) began. While I knew taking on a new (and largely unknown in the U.S. market) line would be fun, I understood there was going to be a lot of explaining to do so people would know where and how to use this product. In the article below let's dig a bit deeper into the frequently asked questions about high gloss bath, kitchen and feature wall panels to unlock the mystery for you.
FAQ 1 – What exactly is a high gloss wall panel and what benefits can I get from them?  
A high gloss wall panel is a 5/32" thick optical grade acrylic sheet which is used to cover a wall surface. The "glass-like" look is achieved because the panel has a clear acrylic front surface with the color embedded on the back. Since the color is on the back you will not see the surface behind the high gloss wall panels. The primary reason high end luxury homeowners and hip urban consumers choose this product is it's sleek and modern look, ease of cleaning, waterproof surface and simple installation process.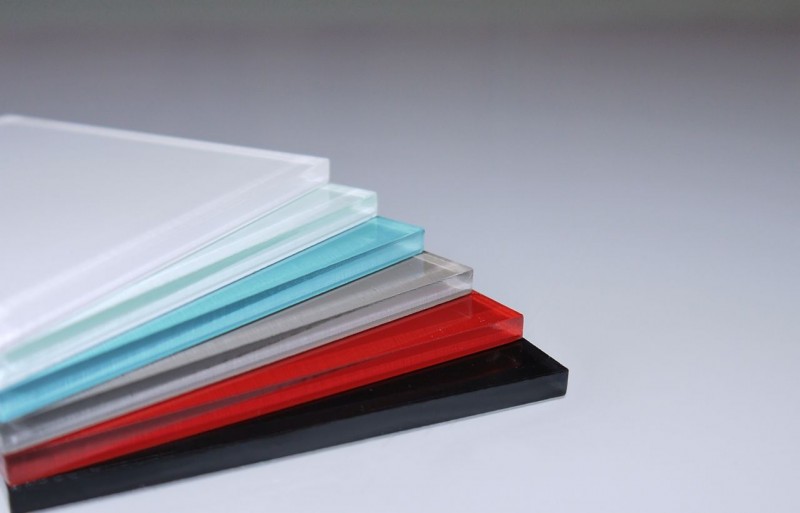 FAQ 2 – Where can I use high gloss wall panels?  
You can use a high gloss wall panel anyplace you want a cool wall surface which makes an impact in your home or business. The most popular applications are tub and shower wall surrounds and kitchen backsplashes – but we're seeing more use around feature walls in basement bars, living rooms, bedrooms and in the urban contemporary hotel market.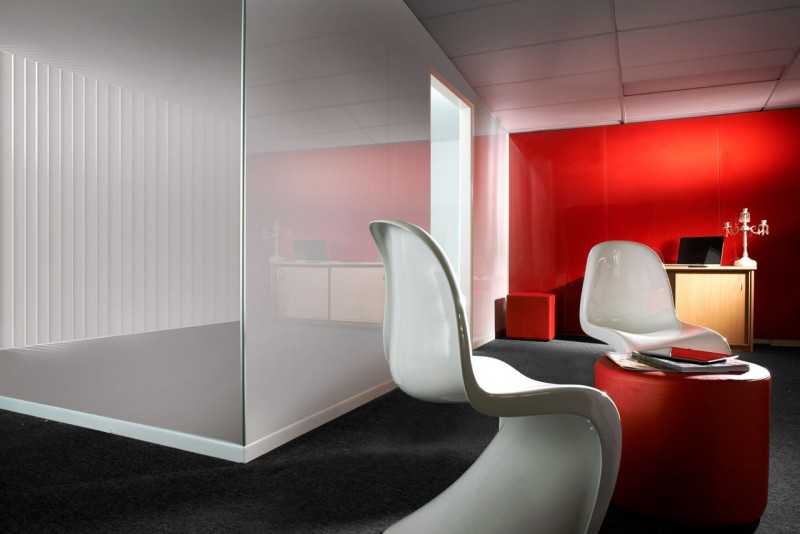 FAQ 3 – How are high gloss wall panels priced (by the piece, square foot or by color selection)?  
High gloss wall panels are sold and supplied by the piece. They are available in 96" high units (with 39" and 60" widths) pieces in 7 standard colors (note – pricing does not vary by color). If you need sizes which are smaller the panels are easy to cut with standard woodworking tools. If you need either longer or wider sections there are joiners available to seam the panels together.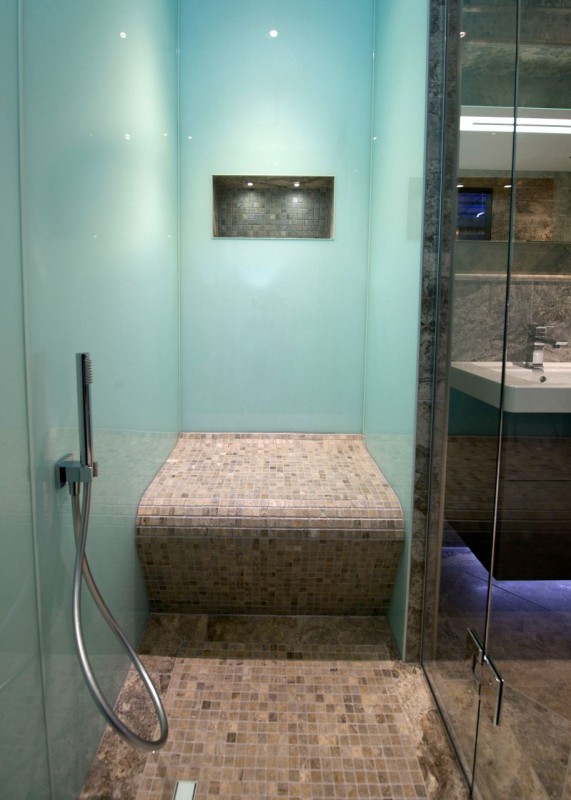 FAQ 4 – What is the difference between back painted glass and high gloss acrylic wall panels?
The basic difference between these two materials is they are made of different elements – acrylic and glass (yes – I bet you already had that figured out!). Beyond this simplistic difference high gloss panels have the advantage of being about ½ the price and are easier to cut, drill and field install (even for a DIY'er) than glass.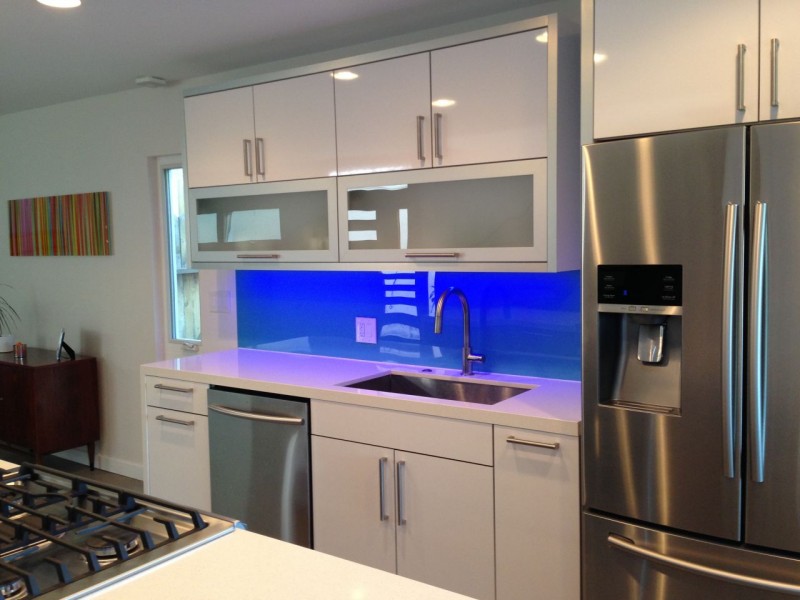 On the other hand back painted glass can be preferable since it can be made in any color you like (currently the high gloss panels only come in 7 standard colors – although this may be changing) and the back coating process can be applied to either a smooth or textured glass surface.
FAQ 5 – Are high gloss wall panels difficult to cut, drill or install? Are specialized installation skills needed?
Cool design is not just "skin deep" (i.e. design is not based solely on how a product looks). Another key element of innovative design is how easy the material is to work with. Unlike glass – high gloss panels can be cut and drilled using common woodworking tools (like jig saws, circular saws, hole saws and drills). What is even better from a design (and cost) standpoint is special installation training or certifications are not needed for this grout free wall panel system.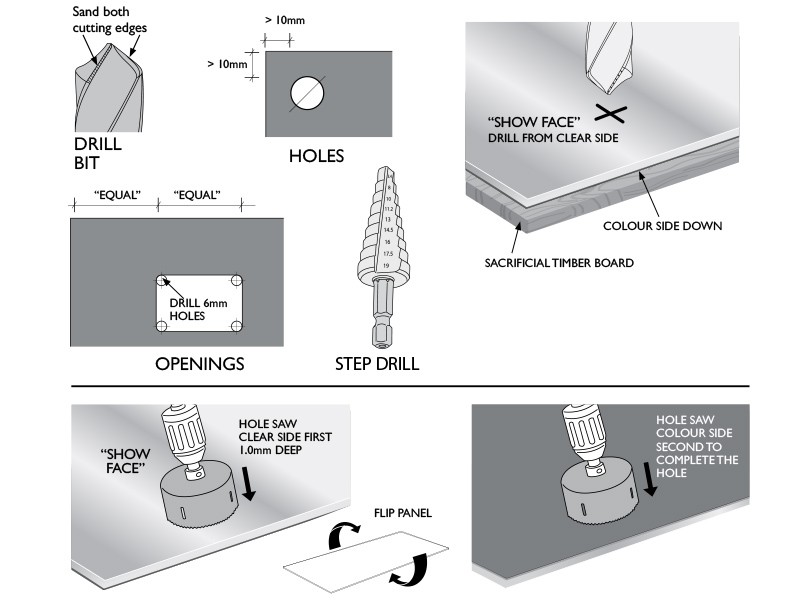 FAQ 6 – How do you finish the corners or seam together wide or tall areas with high gloss wall panels?
For shower projects sealing the corners can be critical, and for long kitchen backsplashes knowing how to minimize the visual impact of a seam is certainly beneficial.
In a shower I recommend using an internal joiner in the corners to provide the highest level of protection to eliminate any water getting to the backer board behind the high gloss walls. The joiners are available in either a contemporary anodized aluminum finish or if you want a continuous color look a PVC color-matched joiner is the best choice.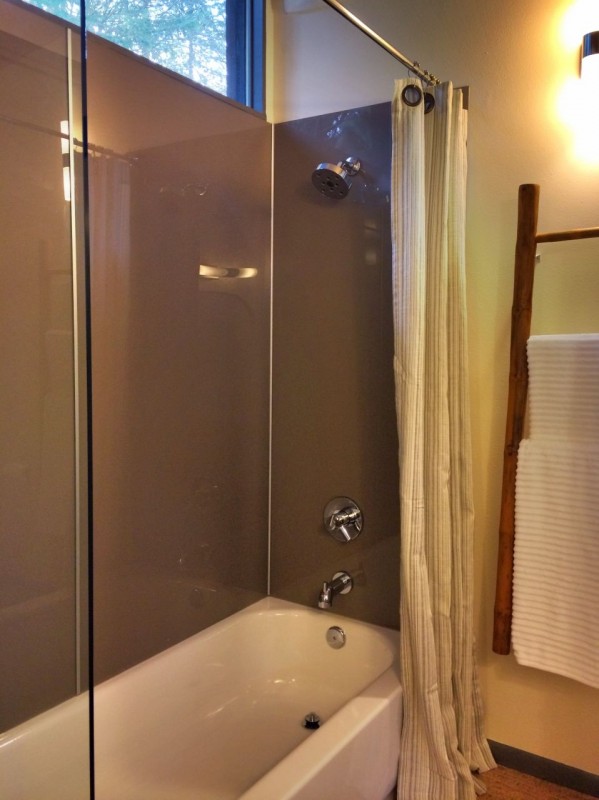 For a long wall (like a kitchen backsplash or feature wall) with multiple panels the seams can be disguised by painting a similar color behind the wall panels where two panels are butted together with a silicone joint in between.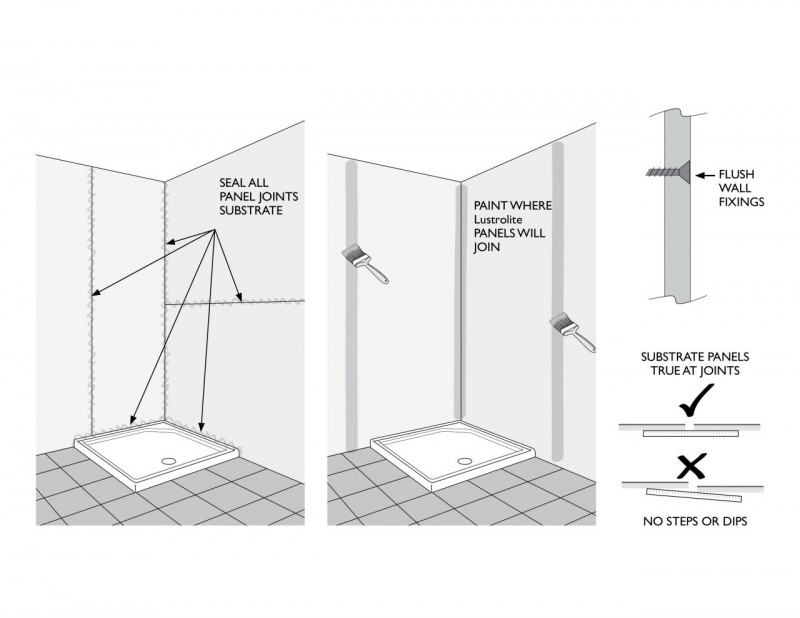 FAQ 7 – How difficult are high gloss panels to clean and maintain?
One of the main reasons people choose grout free wall panels for a luxury home, yacht, tiny home or trendy loft or apartment is to get rid of the maintenance hassle of tile joints. What's nice about high gloss wall panels is they are simple to clean with warm water and a mild detergent. Also if you do get minor scratches they can be rubbed out.
O.K. – so did I clear up your biggest questions about contemporary high gloss wall panels? If not, feel free to comment or give us a call on the numbers below.
If you're looking for more information or an estimate on high gloss shower wall panels call The Bath Doctor in Cleveland (216-531-6085), Columbus (614-252-7294) or for nationwide supply Innovate Building Solutions (877-668-5888).
If you're a remodeler or builder and want practical advice on remodeling products, industry trends, marketing and sales tips to grow your business (and cut day to day hassles), start reading my newest blog – Innovate Builders Blog. It's packed with ideas you can use now. Click here to Sign Up for the Innovate Builders Blog.
Follow the author @Mike_Foti or his company @InnovateBuild on Twitter.
---
Mike Foti
President of Innovate Building Solutions a nationwide supplier and regional (Cleveland and Columbus) remodeling contractors. Some of our product lines include glass counters, floors, backsplashes, glass blocks and grout free shower and tub wall panels
---