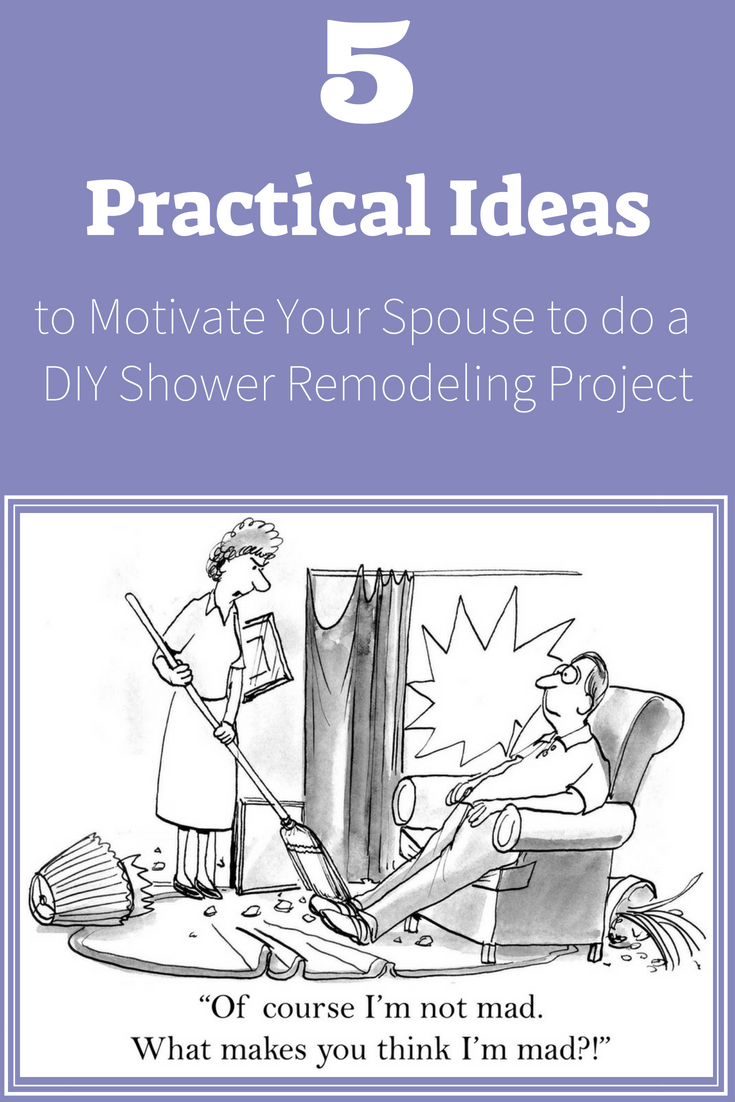 Updated March 23, 2019
I'm supposed to be in the bathroom remodeling business. However, here's the weird thing. I might have the smoothest hands in the remodeling business – although the ladies in my offices might disagree. How exactly does that happen? The reason is I'm motivated to learn about, write about, promote and sell DIY and professionally installed shower remodeling projects. When it comes to swinging a hammer or sweating in a shower valve (see I sound like a pro contractor now), installing shower surround panels etc., I'll leave that to our team of (thankfully for our company) professional contractors. Ask my wife Rose about my 'high level' of home improvement motivation. She has to beg me for a few hours of time on the weekend to do stuff around the house.
DIY shower remodeling is not for me (although my wife will tell you I can blog and do laundry at the same time. She's thankful for that).
However, I am fortunate to work with lots of people around the country designing shower systems. These people either need to get a project done themselves (but can't find a qualified contractor in their town if their life depended on it), or just want to save the money (OK – I won't call you a cheapskate here – oops – sorry I just did).
The problem becomes how do you motivate your spouse to take the plunge and get 'er done. Let's face it they would rather be golfing, playing cards, fishing or even take ballroom dancing lessons or yoga classes with you (OK – they're not willing to go THAT far).
In this article my goal is to take a tongue and groove ('er I mean tongue and cheek) look ….and a serious look also, at how to motivate your spouse, family member or friend to DIY your shower (or at least portions of it).
The reality today is it's getting harder to find a contractor. Taking a hold of a project yourself may be the only way it's going to get done. Let's look at 5 ways to motivate someone (your spouse, significant 'utter, friend, family member etc.) else to pull you through your shower remodeling project.