4 Sure-Fire Strategies for Shower Walls which Last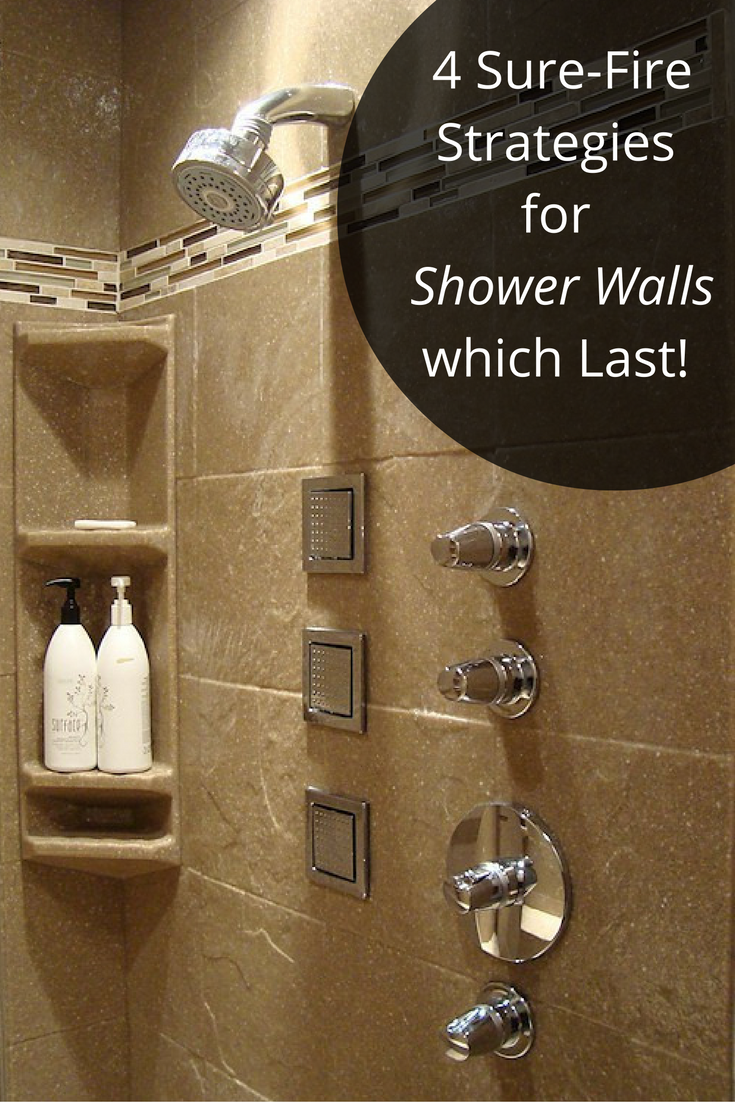 Updated March 3, 2019
Shower walls which are spongy, mold infested, cracking, have dirty tile joints or out of style are a real bummer to look at. What's even worse is bad shower walls may be messing up your families' health. For many people the options in shower walls are largely unknown, and in many cases their contractors and builders just want to install the "same old same old." The common materials your contractors will often want to use are one-piece fiberglass shower surrounds (which are usually flat-out ugly – especially as your home ages) and/or tile (and you know the contractor who installed your tile IS NOT the guy who has to worry about cleaning it – that would be YOU!).
Whether you're looking to do a DIY remodel on your bathroom or hire a contractor it will pay you (especially in lower maintenance bills) to know how to make sure your shower walls are built to last (whether you've decided on a tile surround, fiberglass unit or one of many grout free shower wall panel systems). In this article I'll give you 4 sure-fire strategies to make sure your shower walls will stand the test of time. Let's dig in!
Strategy #1 – Start with what you don't see – shower backer boards   
It's been said "behind every good man there is a good woman (or partner or significant 'utter' to be politically correct." Well for a shower project it should be said "behind every good shower wall there is a good backer board system." If you skimp on what is behind the wall it can sometimes result in the entire project needing to be redone. The backer system is there literally to "back up" what is in front of it. Here's what I recommend to select the right backer board system:
Before putting up any type of backer system know what finished wall surface you want. For example, if you're going to go with a tile wall you will at least need a cement backer board or, better yet, a waterproof board. This will help in case any water penetrates through the grout joint and into the backer boards behind the wall. In the case of grout free shower panels it is perfectly acceptable to use a moisture resistant green-board which is less expensive and easier to install than cement backer board.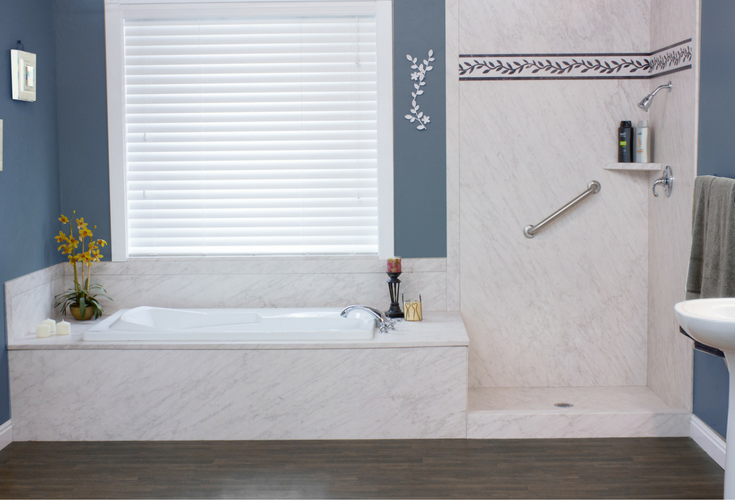 Don't cheap out – The natural tendency is to put the major part of the shower remodeling investment where it will be seen and can be enjoyed. While you'll certainly enjoy seeing the nice finished work it can be "penny-wide and pound foolish" (this was a favorite saying of my Dad) to cheap out with wall backer systems. In the case of tile waterproof wall backers systems like Wedi and Kerdi don't add significant cost to the project. They will also provide you with a low cost "insurance" to make sure your remodeling investment lasts!
Strategy 2 – When in doubt go thicker (with your wall panels) 
Does size matter when it comes to shower wall surrounds? In most cases I would contend it does. If you're looking at grout free shower panels you'll have a much more durable installation if you go with 3/8" thick stone shower panels vs. less expensive 1/8" fiberglass because they are built to take the punishment that is dished out (even by teenage boys and I know a bit about this punishment since I've got a couple of guys in this age bracket). In addition, if the top surface is scratched the depth of thicker shower wall panels will do a better job of masking any problems going on at the top surface.
These stone panels are nice – but I have to warn you they're also heavy. If you want the best of both worlds (thickness without a product which is heavy to work with), I'd recommend the laminate bathroom wall panels seen below. They have a contemporary look, yet each of these 2′ x 8′ x 3/8″ thick panels only weighs 26 lbs.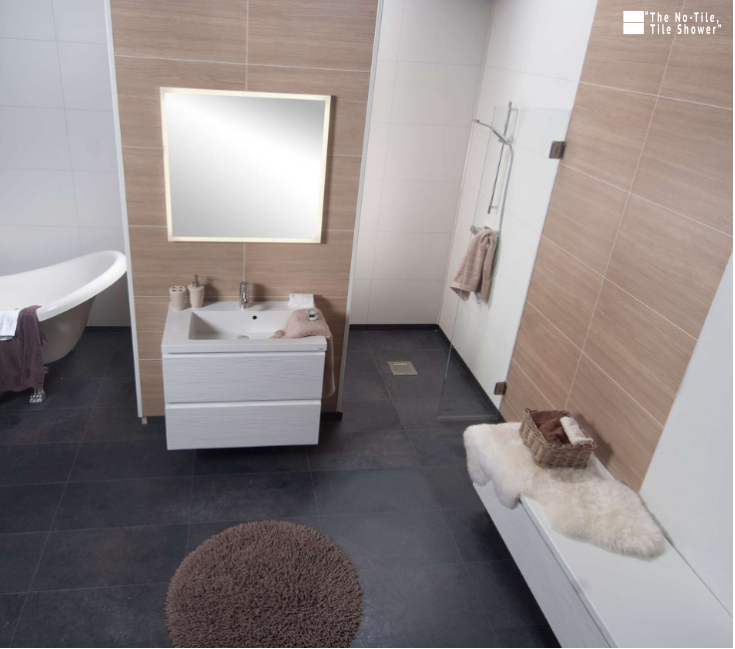 Strategy 3 – Reach for the top – bring your walls to the ceiling  
Many standard off the shelf fiberglass shower systems have wall panels which range from 72" to 78" tall. In most cases this leave a gap above the panels ranging from 1' to 2'. This gap can be the cause of maintenance hassles or installation problems. On the maintenance side the top will need to be painted to keep things looking fresh (and paint in hot humid areas like a shower does not do well). In addition, having a space at the top can be a source for water to penetrate down behind the panels or tile – causing future water problems. I would recommend running your wall panels (especially in 8' tall bathrooms) all the up to the ceiling.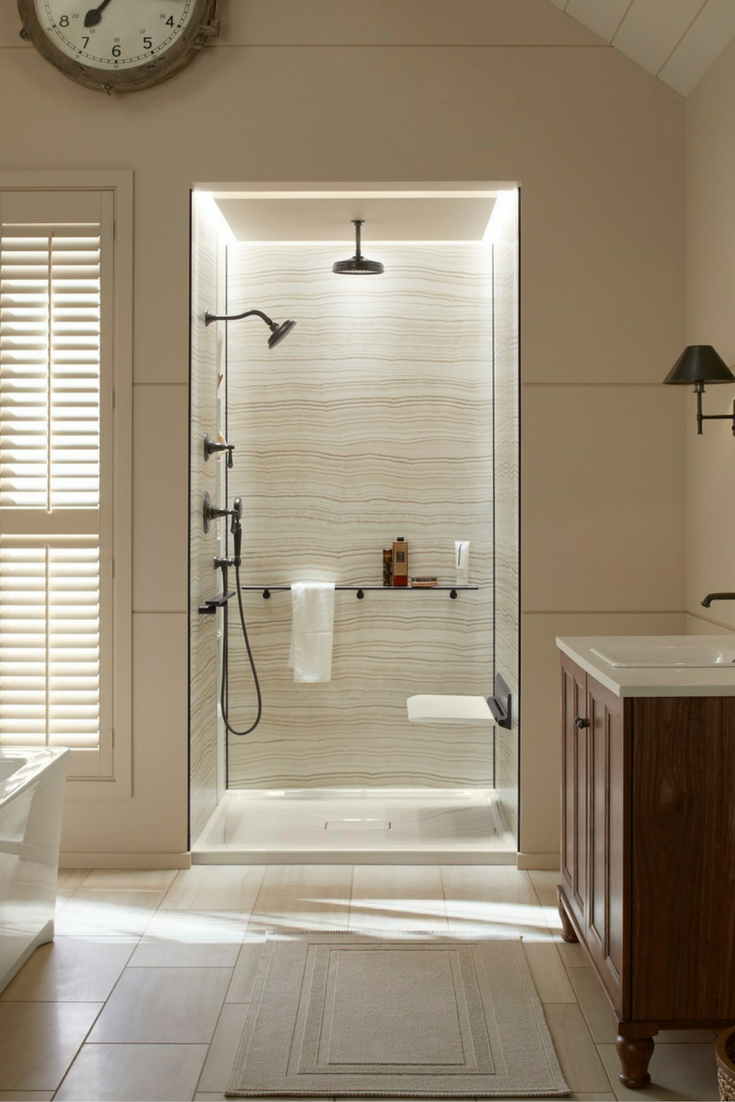 Strategy 4 – Tame (or eliminate) "shower public enemy #1" – grout
Many people love stone, ceramic or glass tile walls but when it comes to grout it is universally public enemy #1 of the shower. So what can you do to "win" against grout problems? Here's two tips
Tip 1 – Blow off grout all together! There are so many grout free shower wall panels options out there now it will blow your mind. You can get single sheet acrylic walls with a subway pattern or products like stone solid surface with a stone tile pattern. Or why not go fun and contemporary with a slick – glass-looking high gloss wall surface? There is no reason you should feel like you have to use tile (and don't let your contractor railroad you into using tile only! Remember this guy IS NOT going to be there for you to help you clean it!).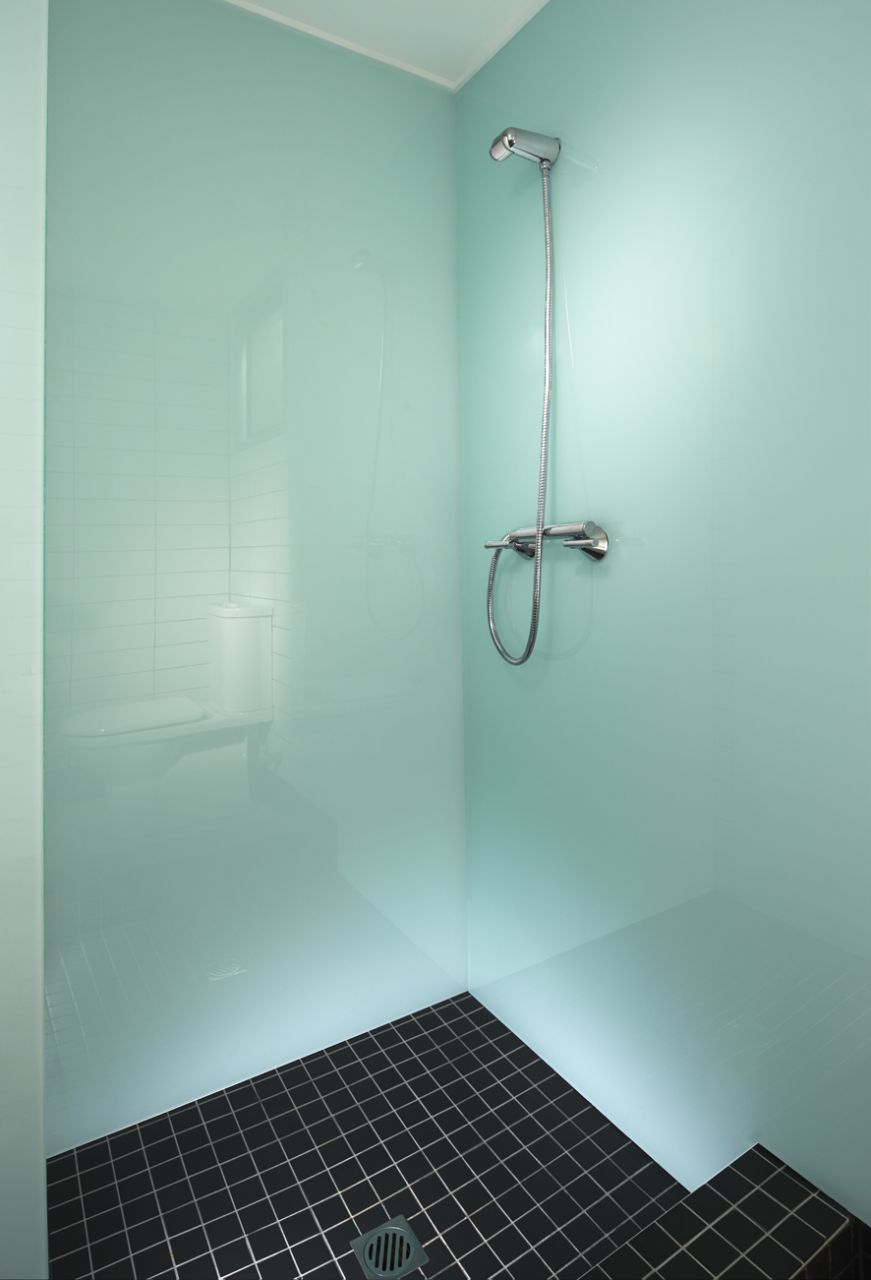 Tip 2 – If you use grout, use a system which does not need to be resealed. The frequently used sanded grout in most showers will require cleaning and resealing (and if you're like me you will most likely blow off resealing it and have to call a grout cleaning company in to perform maintenance when things get ugly). If you do want to use grout check out urethane or epoxy grout. Yes – they are more of a pain to install,but they have long term maintenance benefits of less water absorption and in many cases don't need to be resealed (which will save you money and hassle).
Conclusion
Do you feel better prepared now to do "battle" vs. nasty shower walls which have plagued your home? If you still have questions or want to learn more about grout free shower panels (or getting a professional shower installation completed) comment or call the numbers below.
For an Akron or Cleveland shower remodeling project call Cleveland Design and Remodeling at 216-658-1270 or in Columbus The Bath Doctor at (614-252-7294). For nationwide supply of grout free shower wall panels and shower bases contact Innovate Building Solutions (877-668-5888).
If you're a remodeler or builder and want practical advice on remodeling products, industry trends, marketing and sales tips to grow your business (and cut day to day hassles), start reading my newest blog – Innovate Builders Blog. It's packed with ideas you can use now. Click here to Sign Up for the Innovate Builders Blog.
If you're in the building business, click here if you'd like to learn how to become a shower wall panel dealer or call and ask for Mike at 877-668-5888.
Save
---
Mike Foti
President of Innovate Building Solutions a nationwide supplier and regional (Cleveland and Columbus) remodeling contractors. Some of our product lines include glass counters, floors, backsplashes, glass blocks and grout free shower and tub wall panels
---