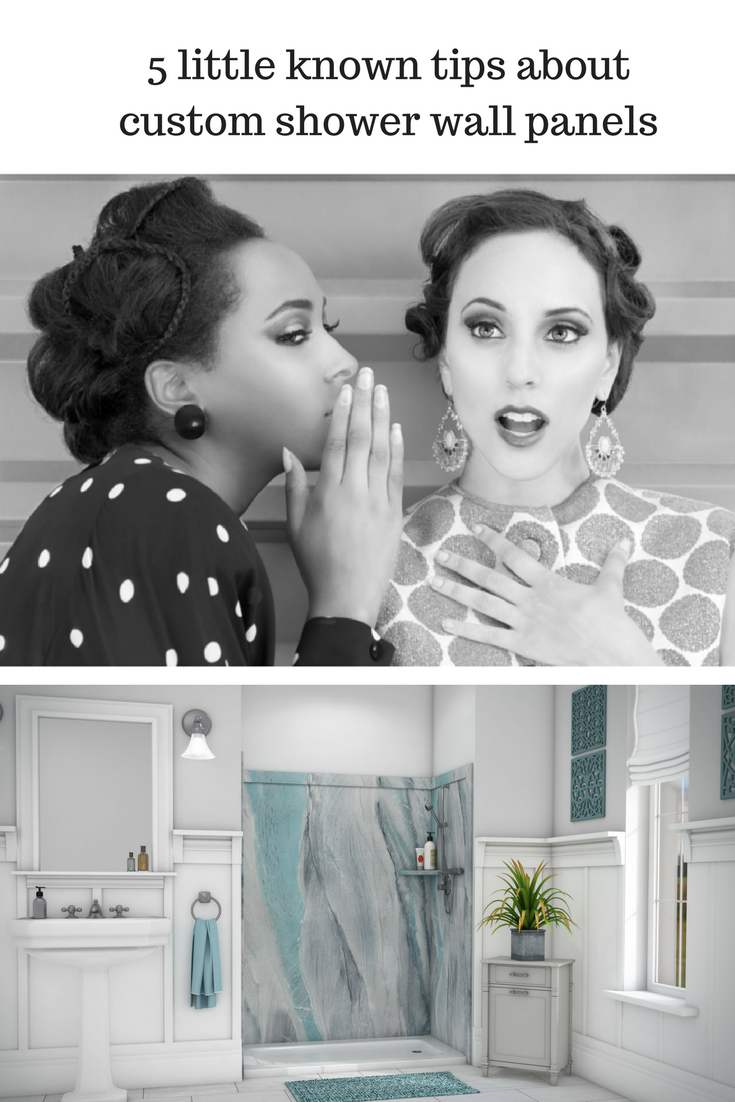 Updated November 8, 2019
Custom shower wall panels are like a mysterious medical problem (note- I'm living this mystery right now as I'm in an Emergency Room Observation area while writing this post!). You've got to research, to poke around for the best options (while not necessarily accepting the first theory or product espoused from an "expert"). You want to find out not only what's not good about your current custom shower (so you don't repeat the same mistakes), but also what shower panel system will look nice and last down the road. You need to determine what options will fit your style and budget so you don't have to deal with nasty tile grout or ugly, yellowed, and cheap fiberglass shower panels ever again. This research process can be painful. You'll have to sift through the "baloney-ish" (not sure this is a word) sales pitches on company product web sites to find what's right for you – not just what others want to sell you.
My goal with this article is to help you focus your research and find the right custom shower wall panels. I want to tell you simple untold truths to save you time and money. At the end of this article let me know how I did. Without further delay let's check out the 5 things nobody tells you about custom shower wall panels.