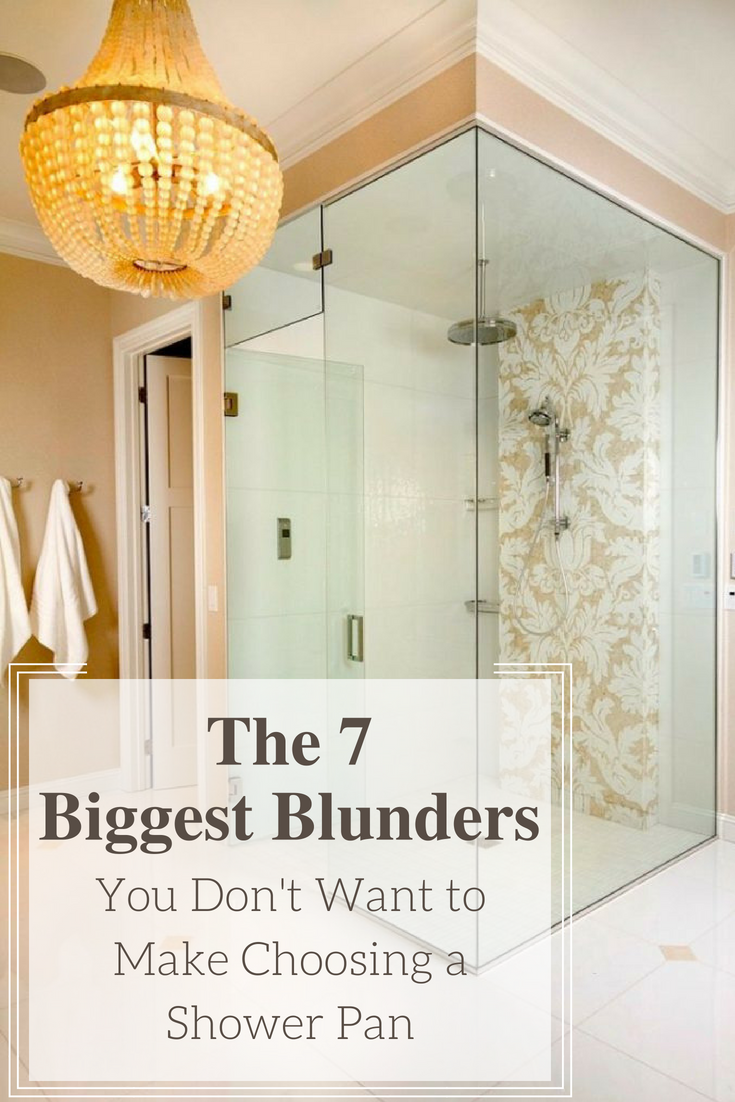 Updated March 24, 2019
Since you're reading this article you deserve a round of applause. Learning about shower pans is as sexy and 'interesting' as seeing your Mother in Law 'attempting' to imitate your teenage daughter's hot new look. Not a pretty picture. Certainly not sexy.
Shower pans literally get walked on and ignored daily. They get no respect.
However, I'd argue they're propping up the entire 'show.' The show is your fancy shower heads, niches, contemporary sleek wall panels, tile surrounds and body jets people do notice.
If your base fails, you're in a heap of trouble. You can throw in the dumpster all the cool features above the base (and your dollars – literally – down the literal drain with it). Sure, you can 'cheap-out' buying a low-cost shower pan or 'zone out' with no thought put into the design of a shower base. However, if you take this route as they'd say in high school Latin class – caveat emptor (that's a fancy term for 'let the buyer beware.').
There's a huge (or hugely as Trump would say) price to pay for a shower pan which fails, is designed incorrectly or doesn't work as a family member ages and their mobility goes in the wrong direction.
There are 2 pivotal questions in selecting a shower pan you need to get your arms around:
Question 1 – What are the biggest mistakes, blunders, pitfalls (insert your negative adjective here) when selecting shower pans? The more important question is this second one.
Question 2 – How can I avoid the problems posed in question 1 to save time, money and aggravation having to 're-remodel' (not a word, but it happens in reality) or throw away a costly shower purchase?
The purpose of this article is simple. Answer questions 1 and outline the 7 biggest blunders I've seen in bad shower pan purchases through my years (when I started in the bathroom remodeling business I had more hair, and none of it was grey either!) Next, I'll cover question 2 and give you tips to make sure you don't fall victim to the mistakes in question 1.